Leicester Tigers lock Will Spencer has praised the contribution of Tomás Lavanini following the summer signing's first start in green, white and red.
The 56-cap Argentina international lined up alongside Spencer in the Leicester engine room for last Saturday's bonus-point win against Pau, and the 27-year-old was quick to commend Lavanini's impact in his three appearances so far.
"He's getting better every week," Spencer said. "He's made a big impact both in training an in the games so far, and last weekend was obviously the first time I was out there with him, and I really enjoyed it.
"On the pitch he's a bit of a monster. There's a bit of a language barrier, but he's real studious and knows his stuff.
"He makes big shots, he's a big carrier, and a really good asset for us."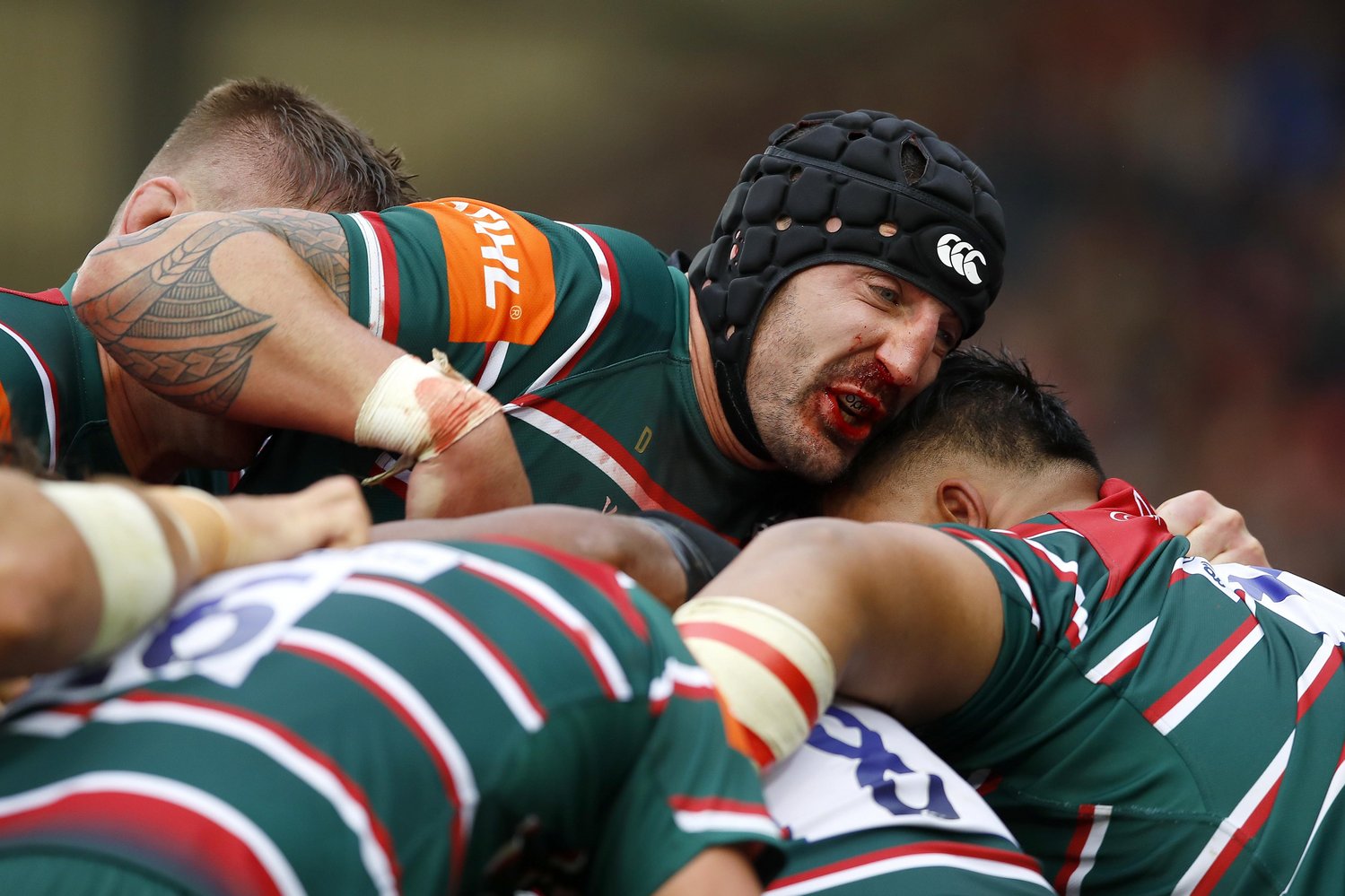 The pair are part of a well-stocked second row at Welford Road, with Tigers Academy graduates Calum Green and Harry Wells both impressing so far this term, and up-and-coming talents like Sam Lewis and George Martin champing at the bit for first-team rugby.
And for Spencer – now into his second season in Tigers colours – the addition of Lavanini will raise the bar even further.
"You feel how big and strong he is when you're bound into a maul," he continued. "We talk about being tight and strong and it's the same with Wellsy, Greener or anyone.
"We all work together on being strong in that position, and when you're going round the corner, seeing [Tomás] eager to get up and put a shot on someone, it encourages you to do the same, follow him in, and get with him.
"When he connects with someone they're not going to go anywhere but backwards."
Spencer also revealed that Lavanini's countrymen Facundo Gigena and Gaston Cortes have played a key role in helping the mammoth second-rower settle into life at Oval Park.
He added: "When he came in, he didn't speak much English at all, but we tried to simplify the [lineout calls] a little bit for his first few games, put him in certain positions and allow him to learn them, because he is a fantastic lineout option.
"Although he's a big unit he's very explosive and powerful. You want to get him the ball in the air as much as possible, and he's getting better every week."
Better, even, than some of the Tigers back row.
"I have to tell some of them two or three times what the lineout is before we go in," Spencer laughed, refusing to name any names. "But with Tomás, you tell him once and boom – he gets it.
"When everyone's fit and firing, I'm sure there will be some selection headaches because we've got a really strong pack."
See Lavanini, Spencer and Co in action in seven all-important league games with a Tigers half-season ticket. Starting with February's clash with Wasps, half-season ticket packages start from just £120 for adults and £45 for junior supporters.