Leicester Tigers are launching a new 'Click and Collect' service using mobile phone technology to increase efficiency and reduce queue times at bars on matchdays at Welford Road.
SwipeStation units will be in use for the first time during Friday's pre-season fixture against Treviso at Welford Road. As part of a pilot scheme, these will be located at four points in the Final Whistle and on the concourse in the Holland & Barrett Stand only.
The aim of the SwipeStation is to reduce queuing time by taking a customer's menu selection and cash transaction time away from the point of sale, allowing more prompt service at the counter.
It's simple to use too:
Download the SwipeStation App and register your credit or debit card details
Use the App to place your order – you don't need any wifi to do this – and you will receive a code to scan at the Swipe Station
At the SwipeStation unit your order is paid for when you scan your code and receive a confirmation slip
Take the slip to the fast Lane counter to collect your purchase
You can order at any time on matchday and print off your order at SwipeStation at any time. For example, you could order a pre-match and a half-time drink on the App on your way into the stadium, or even on your journey to Welford Road, then print at the SwipeStation on arrival and collect your order whenever you want it during the day. For a post-match pint, order any time, collect your slip at any time, then collect in Final Whistle after the game.
During the pilot scheme, this service will include beers, soft drinks and selected cold snacks only.
Find SwipeStation on the App Store and get ready for kick-off at Welford Road.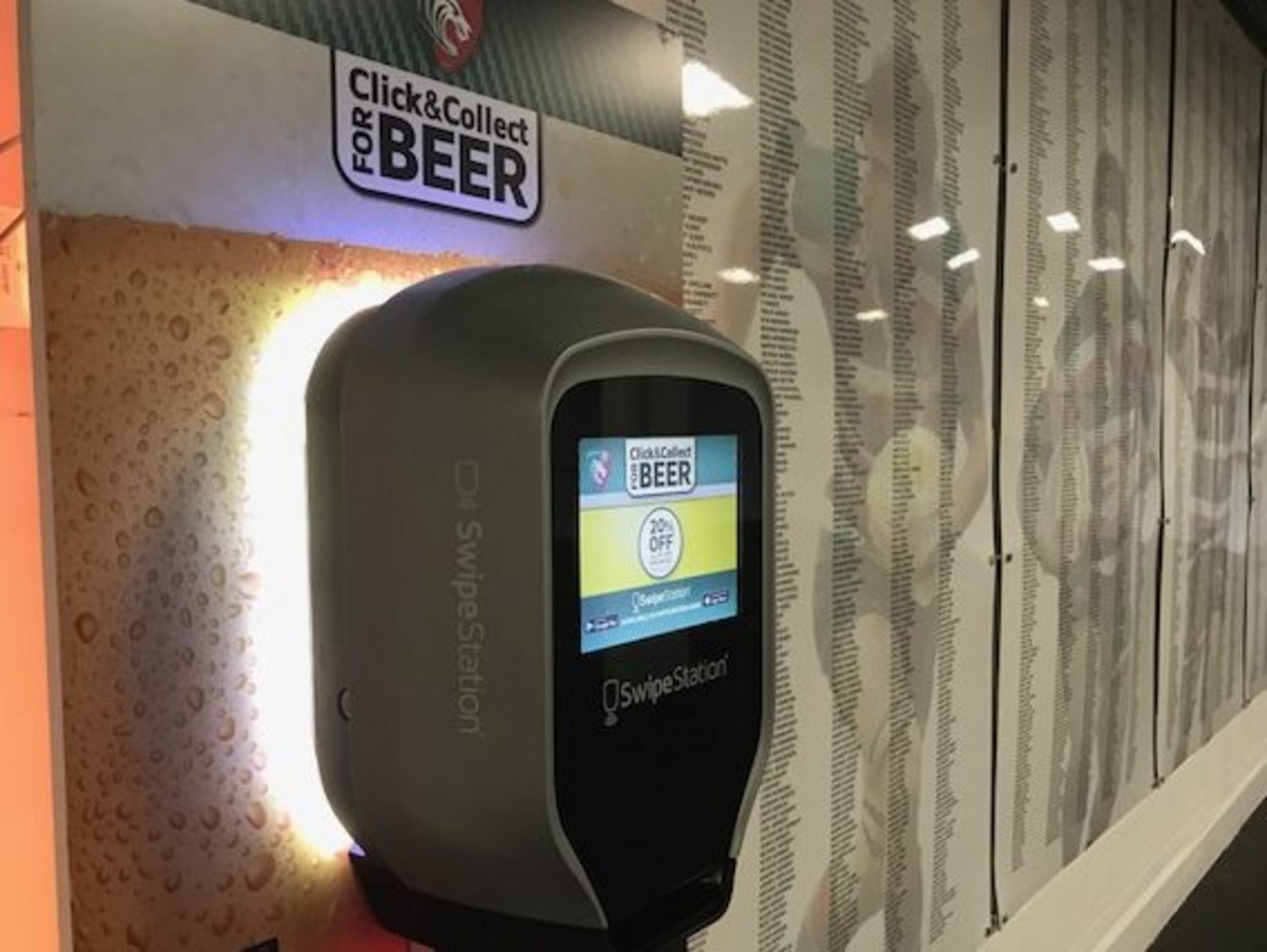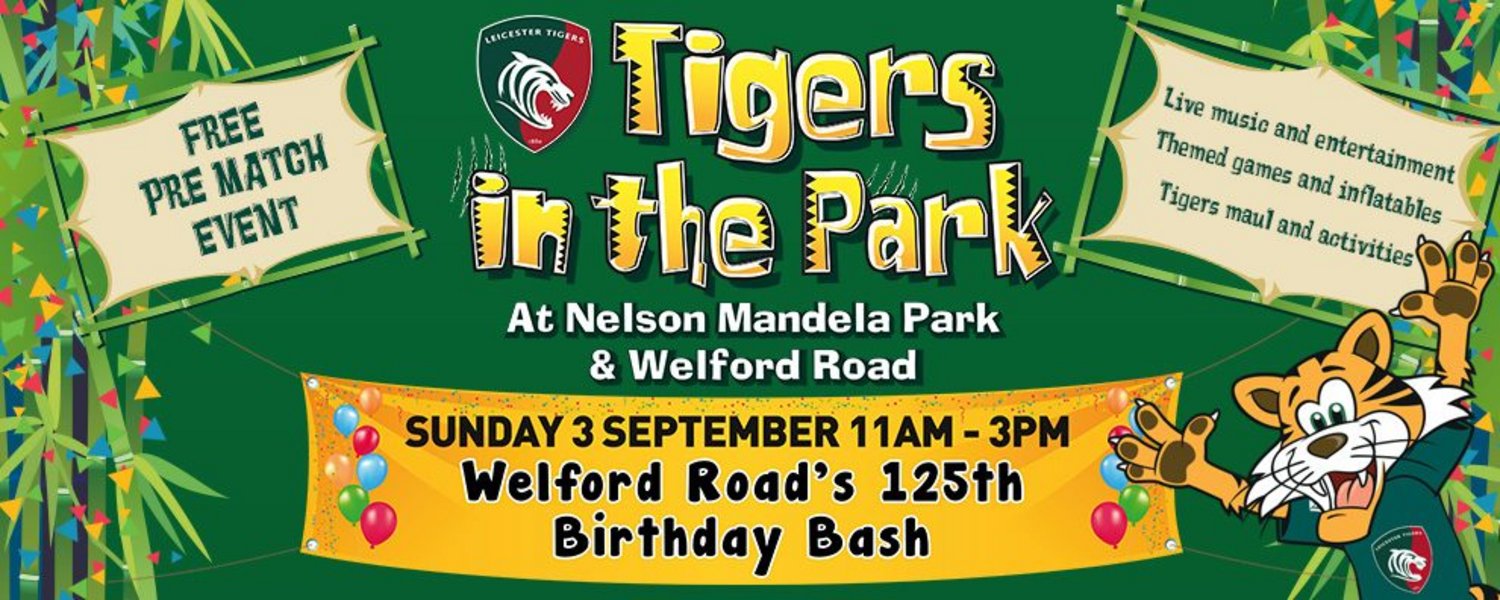 SwipeStation FAQs
SwipeStation is a 'Click & Collect' service designed specifically for stadiums. It enables fans to order food and drink on their phones which they collect from a Fast Lane at the bar.
How is SwipeStation going to speed up the queues?
It removes deliberation, ordering and payment from the service area, reducing service time.
You enter your order on the SwipeStation app, which will create a unique QR code containing your ID (encrypted) and the contents of your order.
You scan this QR code at a SwipeStation, situated near the bar. The SwipeStation is the only public device in the stadium hardwired to the internet. It is therefore able to process your transaction swiftly and securely.
The SwipeStation will print off a piece of paper showing your order to take to a dedicated Fast Lane and exchange for your food and drink.
Does the app require a 3G, 4G or Wifi connection?
No. The app would work with your phone in airplane mode or 1,000 metres underground. You'll need a connection to download the app in the first instance, but after that you do not need the internet to use it.
What do I search for in the App/Play store?
Enter the word SwipeStation into your search bar.
I have a Windows phone. Can I download the app?
Unfortunately you will not be able to download the app on a Windows phone.
Do I have to keep topping up my money?
No. You add your card details once and you're done forever. If you've ever used the Uber app it's the same simple, secure process.
How secure are my financial details? Are you PCI compliant?
Extremely secure. And Yes. Your details are not held by Swipe Station but are held by Stripe – a payment provider generally considered as "Paypal for businesses". They have hundreds of thousands of customers including Deliveroo, Kickstarter and the British Government. For extra information about their security click here.
I have no intention of using your app as I don't have a smartphone. Do I benefit?
Yes. As more people use the SwipeStation Fast Lane the normal queues should get shorter too. Everyone wins!
Do I have to be at the stadium to place an order?
No. You can be anywhere in the world. You just won't process or pay for your order until you get to the stadium and scan your phone at a SwipeStation.
Can I place multiple orders?
Absolutely. The smooth people place a few orders in advance to keep their lives even smoother.
What if I want to change my order?
You can muck about with your order as much as you like. Edit it. Delete it. It doesn't matter. You don't pay for it until you scan.
I'm under 18. Can I use the service to buy alcohol?
Nice try. No. The bar staff will still ID you – just like before. If you look under 21 have your ID ready. You do not want to be the person who holds up the Fast Lane.
What if I lose my voucher?
Don't lose your voucher! It's basically a beer voucher / money. When it's gone, it's gone.
When does my order get placed?
When you scan your phone at the SwipeStation.
What if there's a queue at the SwipeStation?
The process is almost instant and if it is popular enough to create queues we will simply install more SwipeStations.
I want to be in the top 5% smartest people in the stadium. How do I achieve that?
The smart people print off their half-time drinks vouchers before half-time and put the voucher in their pocket. That way they can go straight to the bar at half time.
A digital receipt is stored forever on the app. These are easy to print by taking a screengrab.
Visit the FAQs on the app. They will guide you through the process.
Do I have to buy a recyclable cup every time I buy a pint?
Yes. Tigers are big on recycling which we fully support. This season there will be 17 points around the ground (including programme stalls) where you can return them and get your £1 back. As part of Tigers' efforts to reduce the queues you will no longer be able to return cups to the bar. So hold on to your cups until you leave or replace them as you go along.