"The game of rugby is quite simple, but the way you entertain and engage has changed."

Glenn Gelderbloom (74 Tigers appearances, two Heineken Cups, three Premiership titles)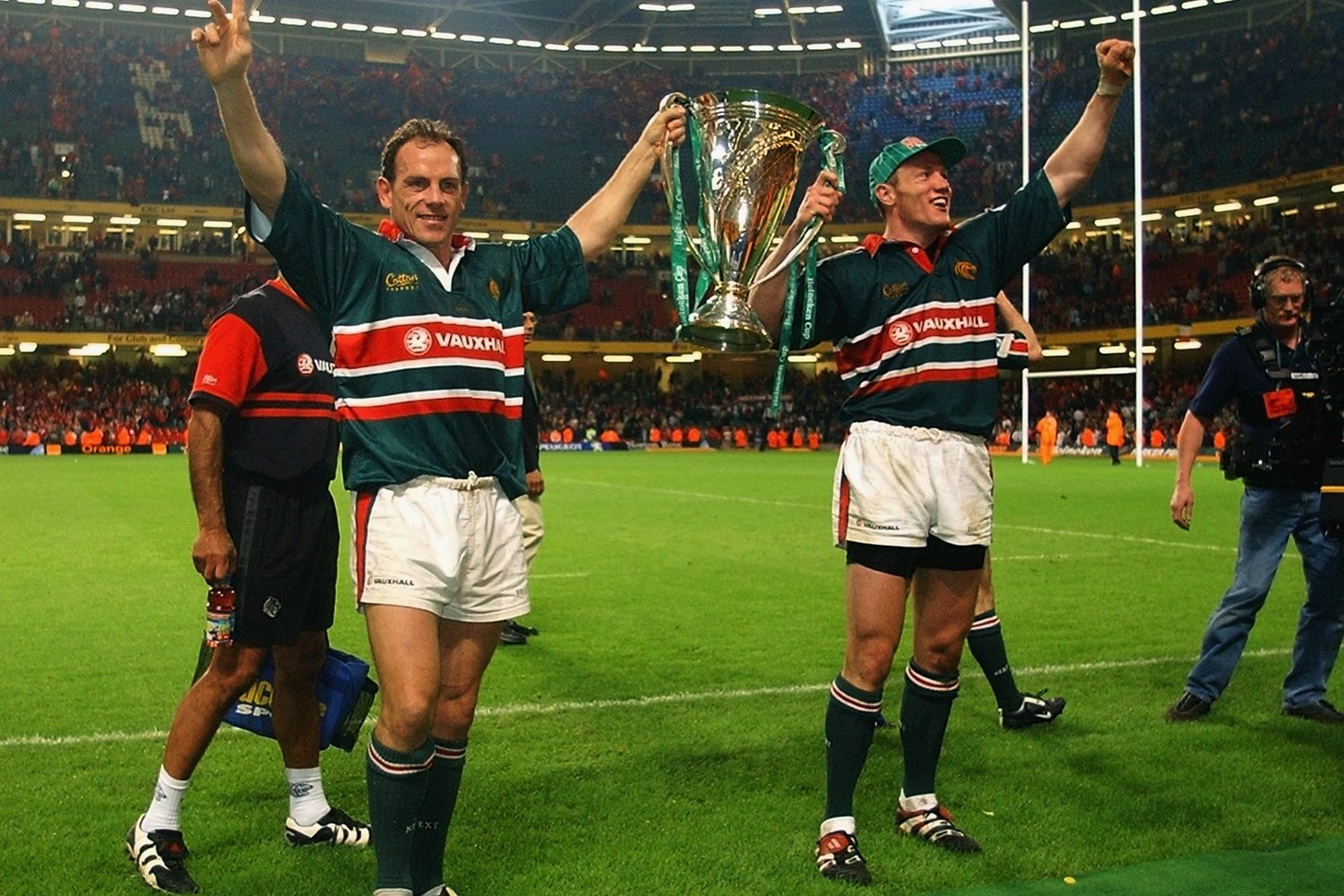 It was almost twenty years ago that a 30-year-old Glenn Gelderbloom made his debut for Leicester Tigers.
At a time many are looking at their retirement, Gelderbloom went on to win two Heineken European Cups and three Premiership titles in Leicester colours, kick-starting a love affair with the club he is still at today.
As one of the club's lead coaches for Tigers Rugby Camps up and down the UK, the former centre's approach to coaching mirrors his time on the pitch: perfecting the basics, working for your team-mates and playing with confidence.
"I was very lucky to achieve success on the pitch with Leicester and these camps are a great opportunity share my experiences with the boys and girls, as well as the coaches," Glenn says, talking at our Rugby Camp at Stamford School.
"I've been involved with the camps for a long time now - I first came to Leicester back in 2000 - and straight away understood the ethos and values of the club, something we look to replicate and teach young players."
More than 60 young players aged between Under-7s and Under-15s took part in this year's camp at Stamford School, not far from where Gelderbloom teaches at Oakham School.
"We break down days into themes – today's example being attacking space – so we develop the core skills of catching and passing while tying in the elements of contact, tackle technique and awareness of knowing how to react in situations."
Glenn's team of nine coaches, first-aiders and welfare officers ensure that the kids attending Tigers Rugby Camps have the best and safest environment in which to develop.
"Our camps constantly evolve and, in line with updates from the RFU, we tailor our coaching strategy to be different each year."
"What makes them successful is our focus on the basics, we start from tag rugby and progress players through the age groups improving the skills and developing confidence."
Tigers academy graduate Jordan Olowofela joined youngsters for a Q&A at Stamford, something Glenn thinks makes a big difference for young players.
"I remember doing it as a player and its part and parcel, just a moment of your time, a word of encouragement or an autograph can inspire much more than you think."
There's still time to book on to a Tigers Rugby Camp as we head across the UK this summer. Find your nearest camp and book your place now using the link below.