Ten years ago today (Wednesday), Leicester Tigers took on and beat world champions South Africa at Welford Road. Boris Stankovich describes it as "an incredible day" even though he was not even meant to be involved!
Stankovich, now Tigers' scrum coach, was one of the heroes of a forward pack that refused to yield to their special guests in a fixture organised to officially open the new main stand and which eventually brought an historic 22-17 victory.
But even on the morning of the game he was not expecting to play.
"The whole day was a bit of a surreal experience," the former Tigers loosehead prop recalls.
"It was one prop on the bench in those days and that was Coley, with Marcos [Ayerza] and Castro starting, and I wasn't meant to be involved.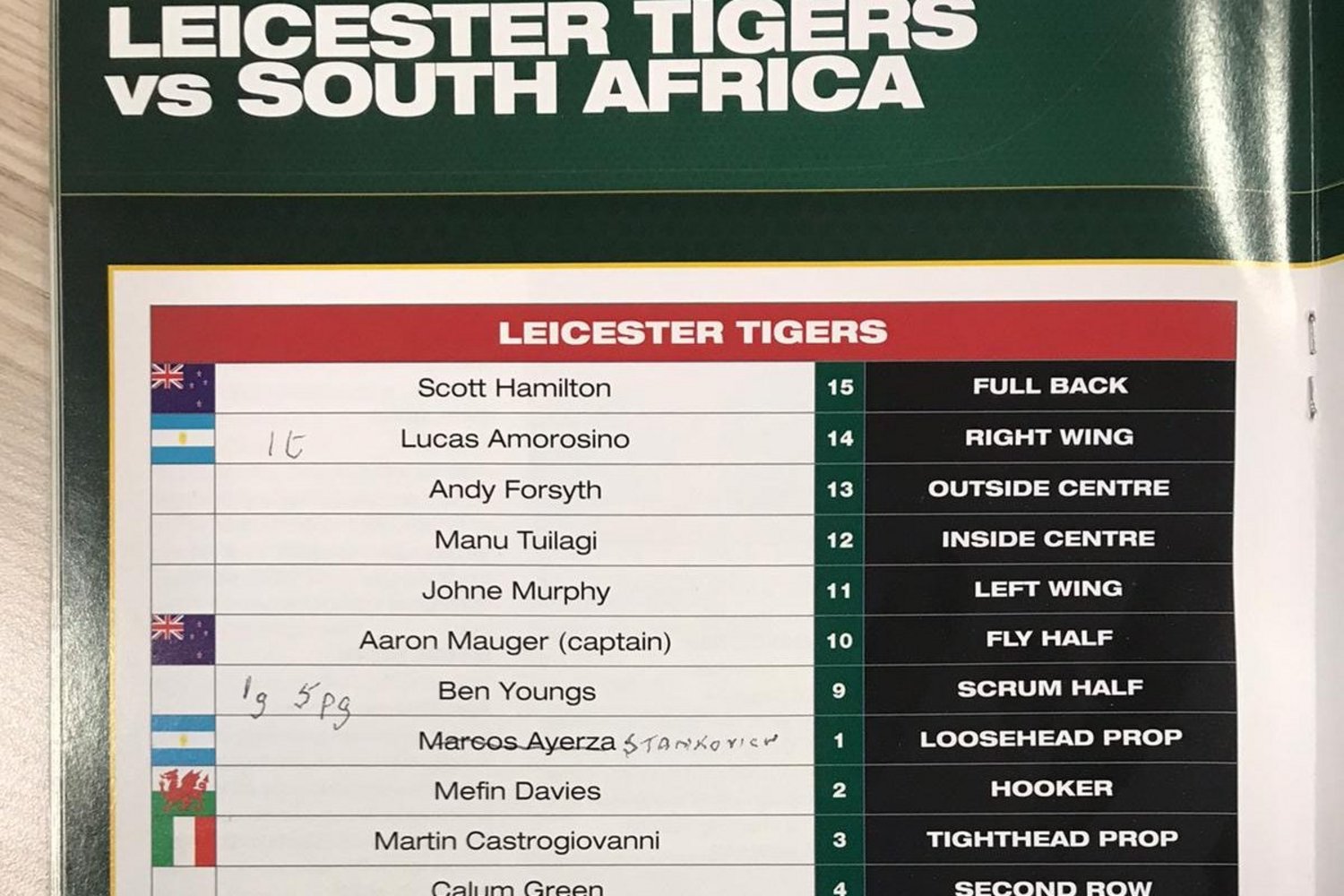 "I was at the training ground that morning, doing strength and conditioning, when someone told me to stop training and that Marcos had pulled out after a fitness test. They said I would be starting and would play 80 minutes.
"So I stopped my fitness session and went home to rest up ahead of the game that night."
Tigers faced a hectic schedule with a Cup game at Leeds just a couple of days later and selected a team featuring young prospects like Calum Green, Andy Forsyth, Dan Hemingway, Ben Pienaar and the teenage Manu Tuilagi to face the Springboks tourists. Craig Hammond, drafted in from Nottingham, only met his team-mates on the day of the game and was forced into the action early on when Brett Deacon suffered a head injury.
"I remember the excitement in the dressing room before the game because South Africa were coming here as world champions," says Stankovich a decade on from that historic evening.
"There were a lot of young lads in there and I don't think a lot of people expected us to go out and win, but it was a great occasion for everyone."
Some of the group were at the very start of their professional rugby careers, while hooker Mefin Davies, prop Martin Castrogiovanni, skipper Aaron Mauger and new arrival Lote Tuqiri already had extensive experience at Test match level. For Stankovich and some others, it was their chance to gauge themselves in international company and they were not found wanting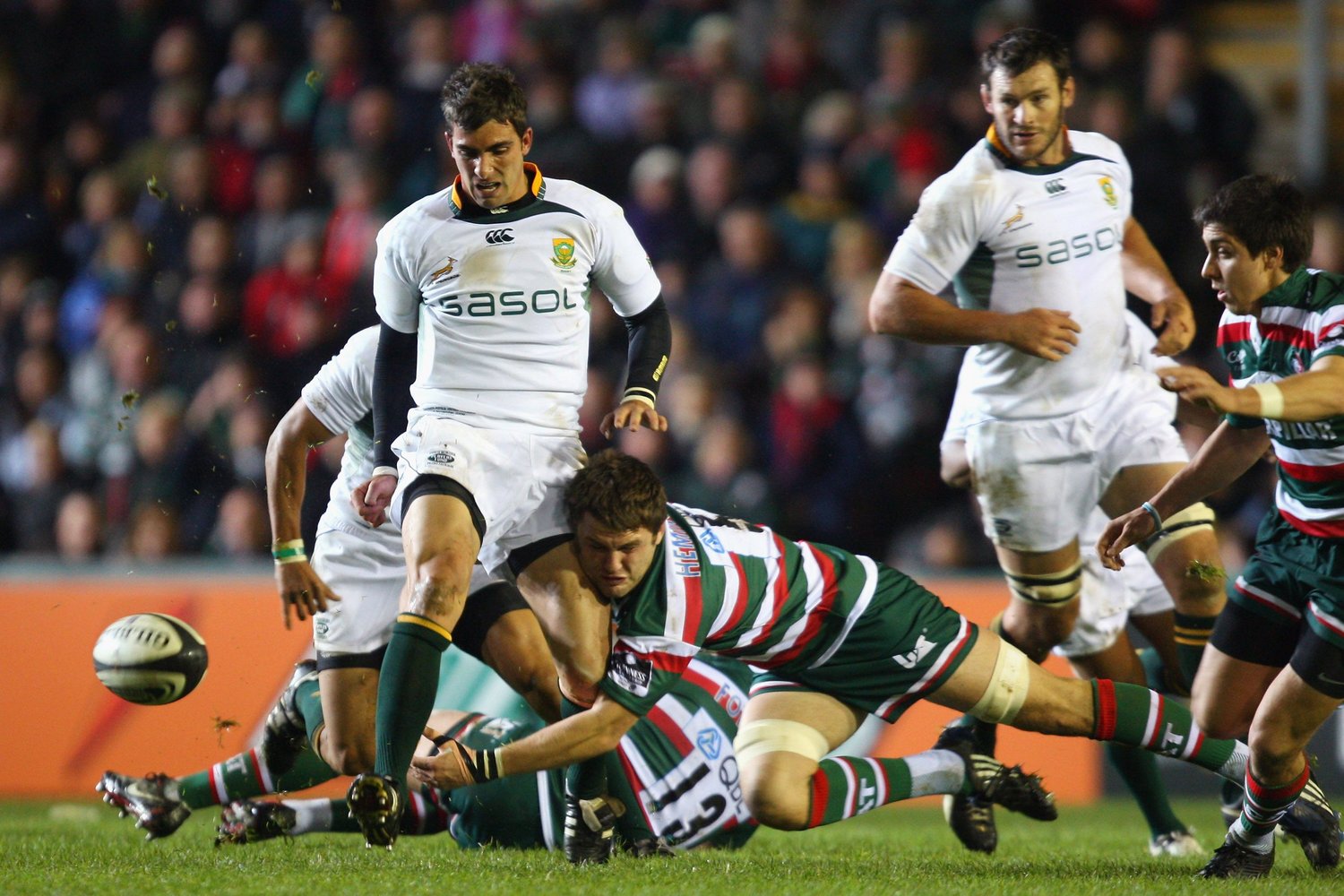 "I was a limited player, I understood that," says Stankovich. "And for guys like myself who would not get to play international rugby, it was a wonderful opportunity to be in that company, in that kind of game, against an international side.
"For guys like myself, we hadn't played top-tier international rugby even though we'd played at the top domestically and won Premiership titles and whatever, and the whole thing meant such a lot to us.
"At the end, when we were on our own line for five or 10 minutes, to a man we kept them out. We weren't going to allow them to cross our line - they were going to stay there, that's for sure.
"That was pure grit and stubbornness to not allow them to score at the end.
"Then, coming off the pitch, I think there was a state of shock about what we had achieved.
"My abiding memory, my favourite memory, of that night was sitting down back in the changing room with all my mates. We were all looking at each other, just taking it in. Sitting next to Mefin, sitting with all the lads, and just enjoying the moment."