The roar of 25,000 fans, that 'smoke on the water' riff, the camaraderie of the #TigersFamily. Welford Road is one of rugby union's oldest and most historic stadiums and plays an important role in inspiring players, coaches, staff and supporters on matchdays.
In our next Tiger Up feature, we share just what it is like to walk out before kick-off onto the famous Welford Road pitch, as well as how you and your mates can experience it for yourselves.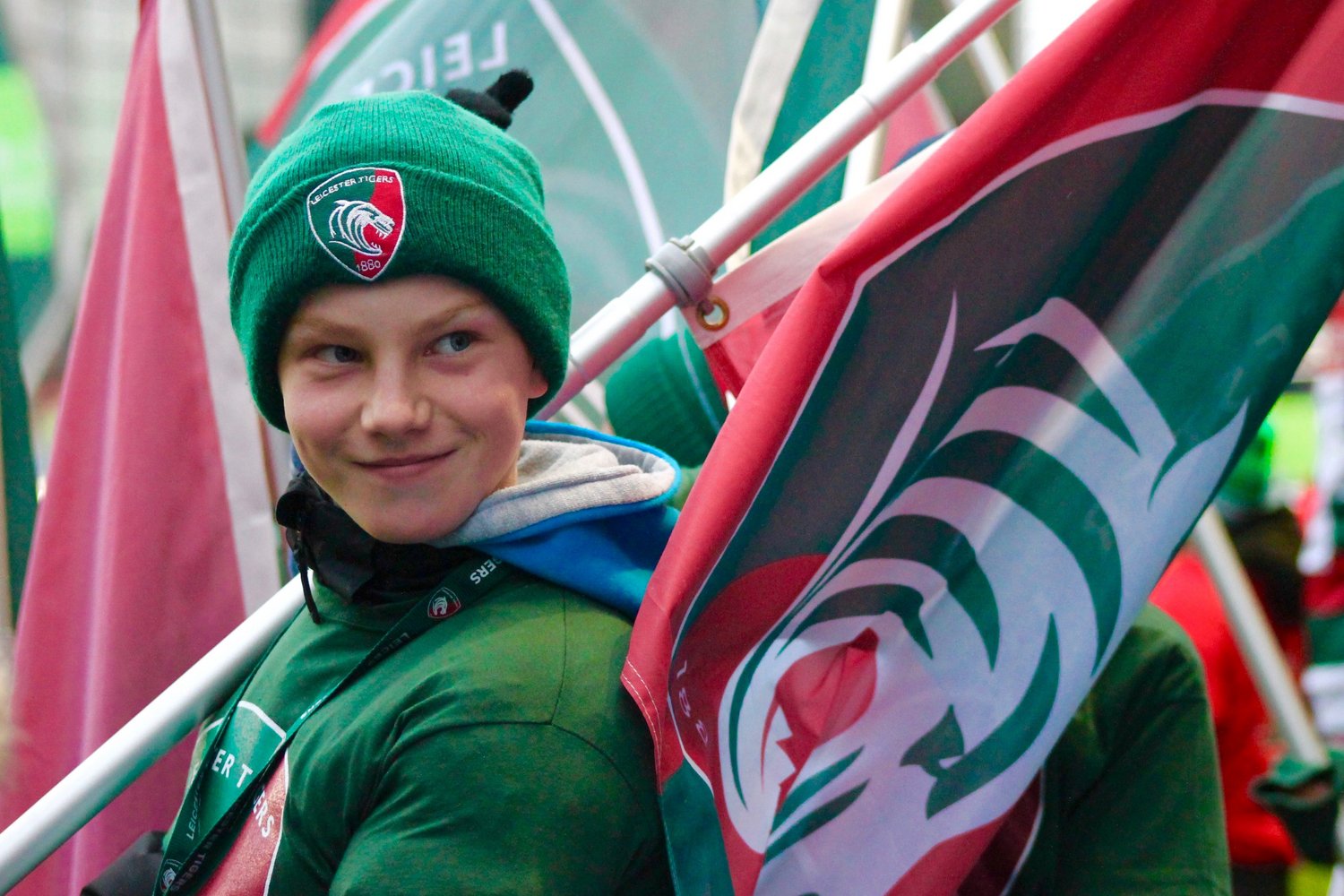 In the last ten years alone, Tigers group days offering has grown to include a variety of experiences for groups and parties to make their matchday one to remember.
Youngsters can take part in dedicated coaching sessions with a Tigers player, put their catching skills to the test in the Ultimate Big Boot half-time challenge and add to 'Welford Road' atmosphere with as our official flagshakers.
But there is one experience that put you right in the middle of the action - our official matchday guard of honour.
We went behind the scenes with Syston RFC from Leicester who were Tigers guard of honour when Ulster came to Welford Road in the Heineken Champions Cup in January.
See how they got on in our matchday video below.
Group day experiences are available for parties of 20 or more and groups can also enjoy group rates on match tickets at Welford Road.
Always popular and with only 17 home games each season, be sure to book early to guarantee your spot and avoid disappointment.
Contact our group days team on 0116 217 1216 or hit the link below.