After first playing at Welford Road as an 18-year-old fresh out of Osprey's academy, Joe Thomas can't wait to make his first home appearance as a Leicester Tigers player.
"All I remember is how the crowd felt like they were right on top of me," he recalls.
"That game was the first time I'd ever played in a stadium like that, and I could hear everything. I could hear every bit of banter thrown at me.
"Having that atmosphere – even in what was a pre-season game – was amazing.
"The fans were and are second to none, and I'm looking forward to being on the same side as them for once!"
The journey from Swansea to Leicester has been a tricky one, not least after the more than 22,000-mile diversion via Otorohanga in New Zealand.
But now, standing in the sunshine at the club's Oval Park training base, the reality of Thomas' new home is finally starting to sink in.
"If you'd told me 12 months ago I'd be standing here today, I probably wouldn't have believed you," he continues.
"Since I was a kid, I've always known this as a massive club. When you hear the name 'Leicester Tigers', the name itself demands respect, given the success the club has had.
"The club is a giant in Europe, and no-one else in history has won 10 Premiership titles.
"Even just doing the photo shoot in the new jersey, it was an awesome feeling to wear the badge."
And, with just days to go until the new campaign kicks off away at Worcester, the chance to wear the badge for real is closer than ever.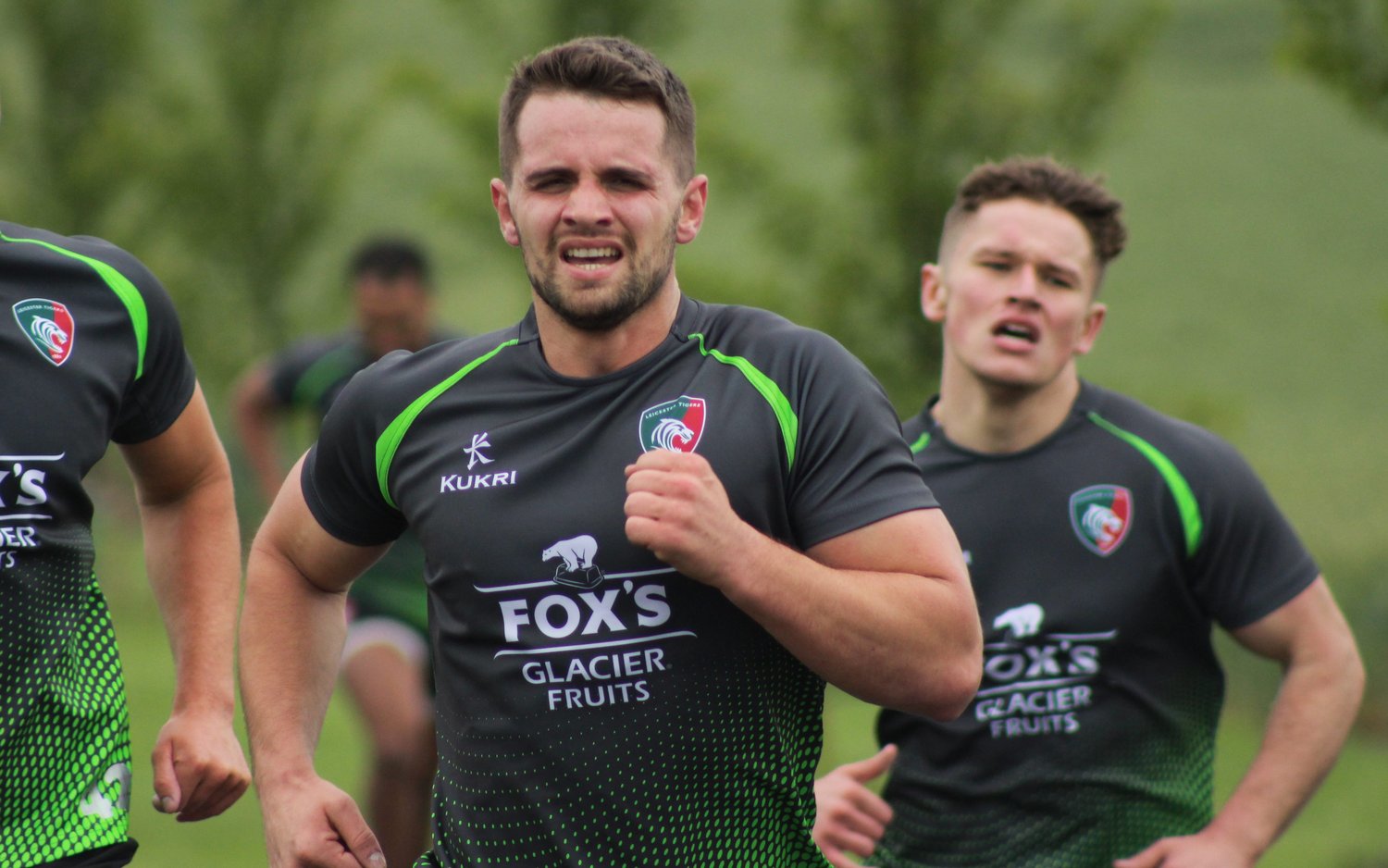 But that opportunity only comes following 12 weeks of what Thomas describes as 'hell'.
"We've had a long and hard pre-season," he says. "With the amount of work we've been doing, and the intensity we've been training at; I think all the boys are just looking forward to playing now.
"We've been going through hell day-in, day-out for the last 12 weeks. 'Hell' is when your body wants to stop and you have to tell yourself 'two more reps', or 'two more minutes' to just keep digging, and not stop.
"But when you put yourself in that place, you get used to going there. After the first three weeks of physical stuff, boys were challenging each other.
"When [the coaches] were saying 'another set', we weren't moaning; the boys have been really good.
"I know everyone's attitude is the same and we all just want to keep going and fight until that whistle stops. It's been drilled into us, and everyone's on the same page."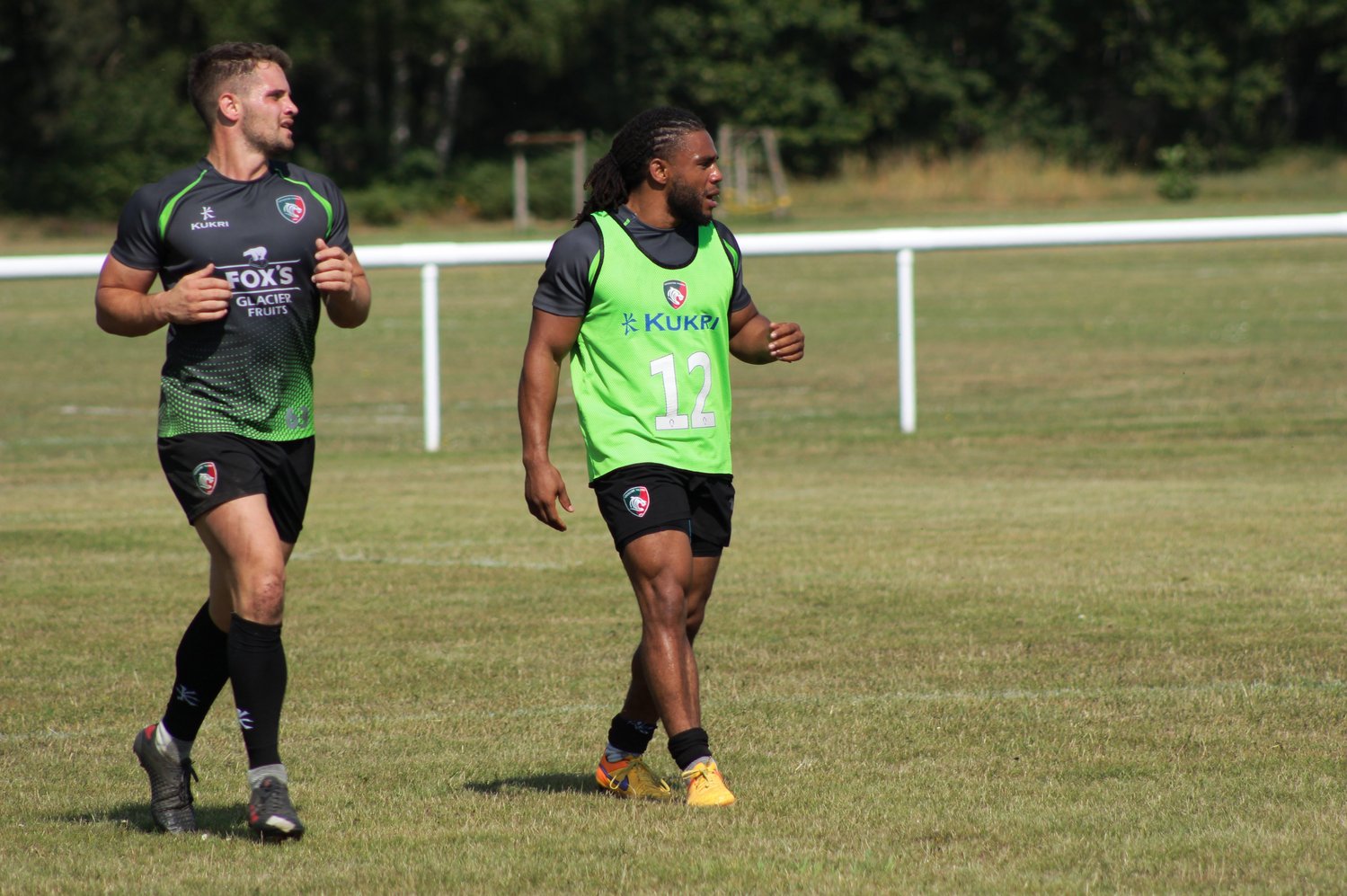 Those same squad-mates are another reason the 23-year-old has settled in so well to life in Tigers town.
"I've been welcomed in brilliantly," Thomas continues, in his broad Swansea accent. "Obviously I'm a Welshie, and whenever me and Tommy Reffell or Sam Costelow are having a chat, people think we're speaking some language from outer space, but I've made some good friends.
"When I first moved up here [in the summer] and a lot of boys were away, George Worth and Sam Aspland-Robinson in particular were really welcoming to me, giving me lifts because I didn't know my way around Leicestershire."
And while Thomas may have had to swap the Black Mountains for Black Friars, his induction to life in the East Midlands is very much complete.
He adds: "I feel right at home here already – I did within a couple of weeks, to be honest – so I'm really enjoying my rugby, and I just can't wait to start playing now. I'm really excited."