Ours has always been a club with a core of local players at its heart, but The Tig has been intrigued by online threads this week concerning favourite players from all of the countries who have worn the Leicester Tigers shirt.
Modern rugby is a very cosmopolitan game with players from all over the world gathering in the Gallagher Premiership but, even in the amateur era, there were players who came from abroad to call Leicester home. In those days, of course, they arrived through employment status rather than via the transfer market.
The flow has increased immeasurably since the game went open and now players have flown the flag for around 20 countries in Tigers colours.
Picking favourites is fraught with danger – 'memory lapse' if you're describing a missed name yourself or 'sheer ignorance' if anyone else is judging – but it's typical of conversation over a post-match pint, even if that is a 'social distancing' one during lockdown.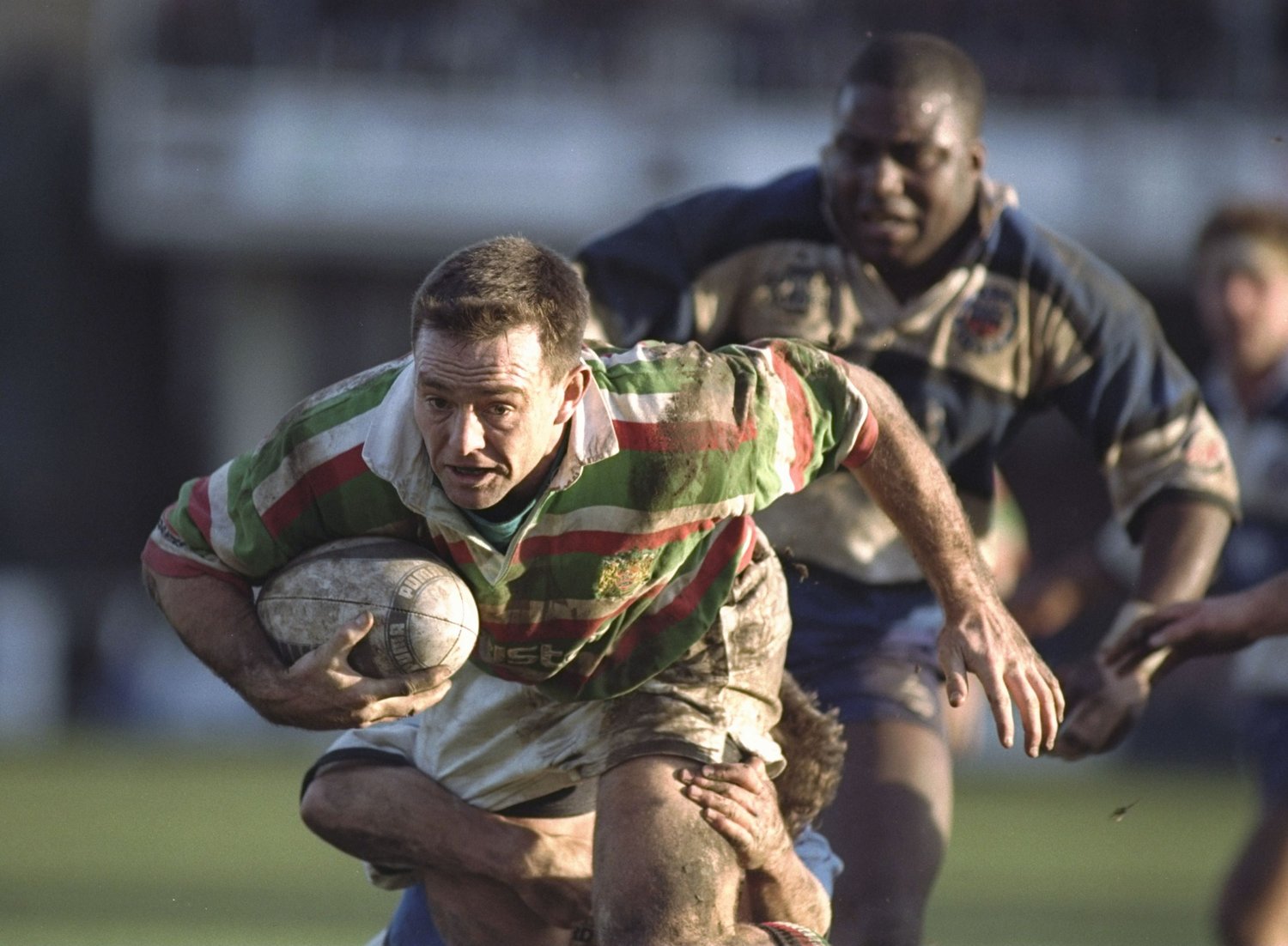 Opinion is forged on personal history and memory plus repetition of other views on players beyond your own experience. But there's nothing wrong with some discourse, maybe some correction along the way and perhaps a wildcard or two. So here, with apologies to anyone offended by omission, is The Tig's draft list, starting with the southern hemisphere giants.
South Africa: Joel Stransky is an obvious first choice, a World Cup-winning fly-half who had everything in attack and defence. For The Tig, the mercurial and memorable talents of Jaco van der Westhuyzen (other than some of his goalkicking) would deserve a mention too and Fritz van Heerden brought just what was needed exactly when it was needed to the second row.
Australia: An easy one for fans of a recent vintage who took Julian Salvi to their hearts at Tigers. Not the biggest, he somehow survived the brutality of the breakdown and became a firm favourite. Pat Howard made a huge impact of course, while even further back, John Quick formed a decent back row with David Matthews and Graham Willars, and is noted for scoring a hat-trick against the Barbarians.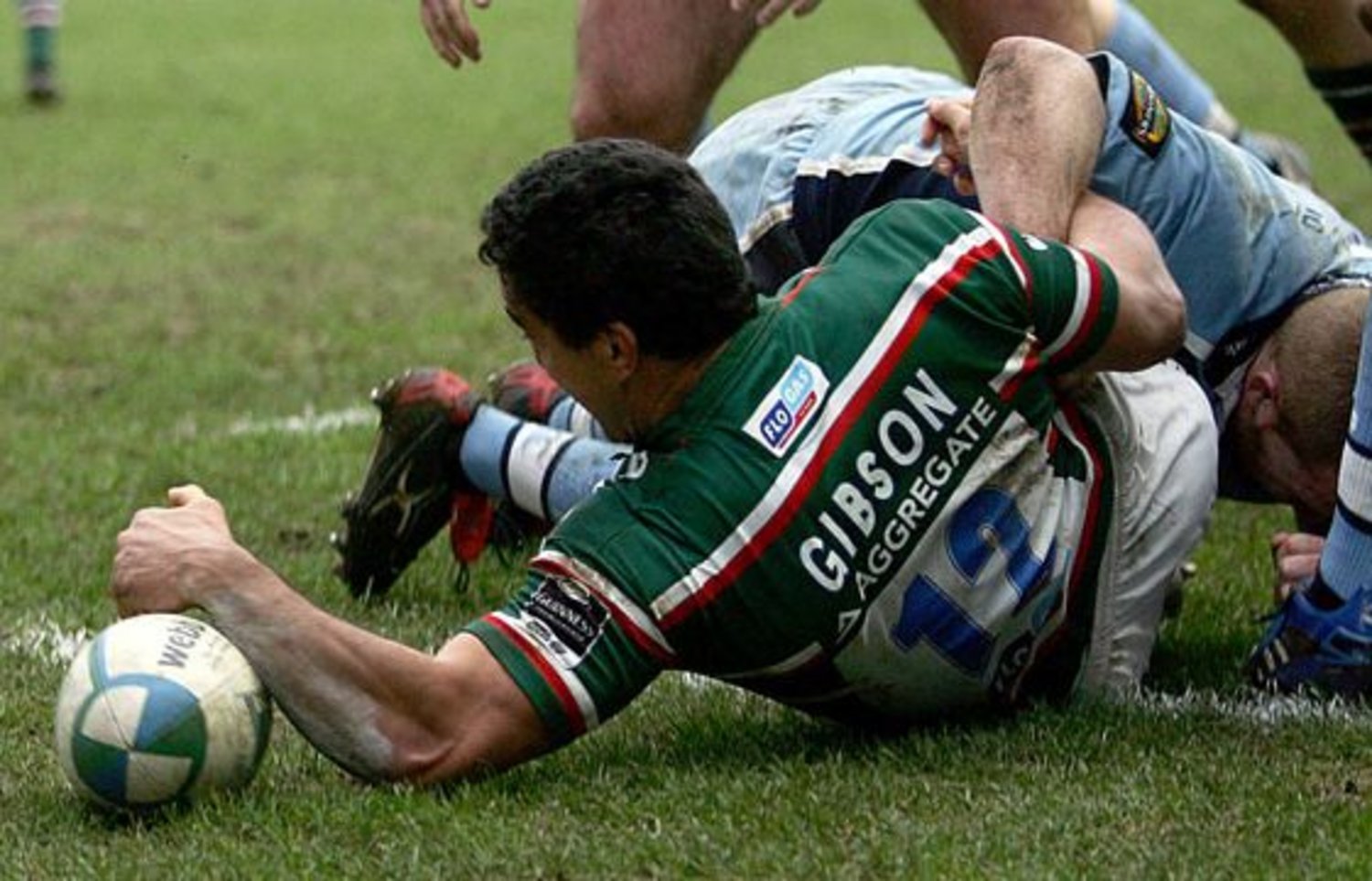 New Zealand: As you'd expect of rugby's foremost playing nation, this is hotly contested, but The Tig was always a huge fan of Daryl Gibson's work. As a centre, he made things tick around him, made the game look easy when it was at its most difficult and was utterly reliable. Throw in the likes of Scott Hamilton, Craig Newby, Thomas Waldrom, Josh Kronfeld, Aaron Mauger, Boris Stankovich and, from earlier days, the influential Colin Martin and there is a lot to be thankful for from the Land of the Long White Cloud.
Also in the southern hemisphere, Marcos Ayerza began his journey to legendary status when he was called on to make his debut from the comfort of the pre-match hospitality suite at Bath and never looked back, while Horacio Agulla, a teak-tough wing with a derby winner against Saints on his record, earns a favourable mention in the Argentina contingent.
The Pacific Islands have provided a rich seam of talent and, at risk of offending the rest of the family, the raw power of Henry is his breakthrough years at Tigers left an indelible mark as much on The Tig as it did on Premiership defenders to get in ahead of his brothers though Freddie, Alesana and Manu in full flight at their peak are a match for anything in the game.
The late, great Seru Rabeni would be this selector's pick from Fiji while the Tonga vote goes to Steve Mafi who arrived as a centre you jumped in the lineout from the club game in Australia to eventually rival Tom Croft for x-factor at blindside and there can be no higher compliment. Combine his highlights reel with that of fellow Tongan cap Telusa Veainu and you'd have a very happy afternoon's viewing.
Born in Argentina and capped 100 times by Italy, we'll put Castro is the Azzurri category here, while for France it's Benjamin Kayser's all-round game at hooker pips Julien Dupuy's European semi-final try and David Mėlė's spiky scrum-halfery.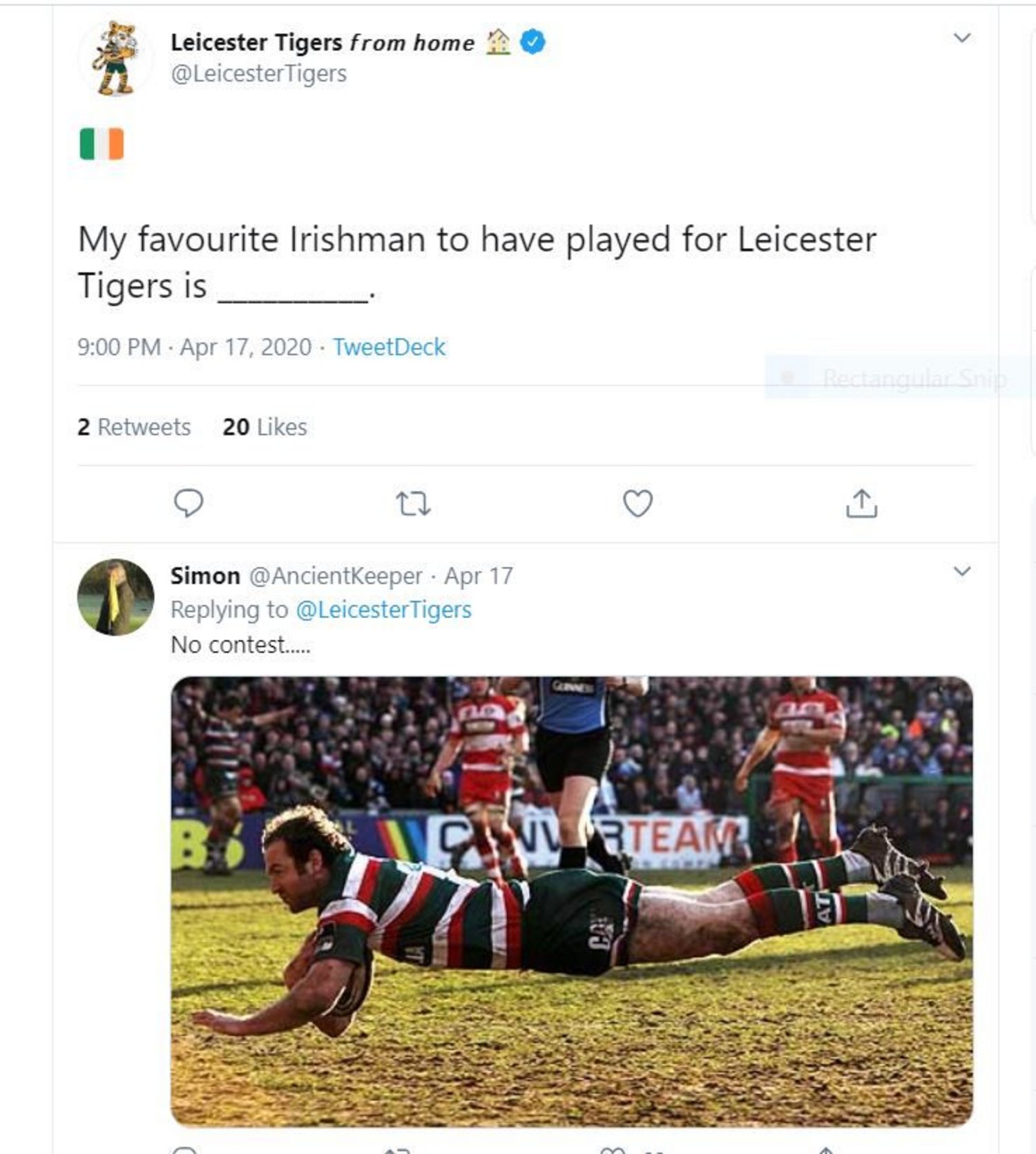 Of the remaining Six Nations entries, no one is passing Geordan Murphy as top Irishman, despite a real liking for Shane Jennings and the unsung Niall Morris; prop Darren Morris for Wales, with Mefin Davies, Owen Williams and now Jonah Homes in the frame though we could do with more footage of Bleddyn Jones and his 333 appearances. Jim Hamilton, the Scotsman born in Swindon and spotted in Coventry represents the far north though older fans will give a nod to the classy full-back Ken Scotland.
Further afield, how about Dave Lougheed (Canada), Blain Scully (USA), and Christian Loamanu (Japan). And we can't forget the man described by Dean Richards as "Iran's best scrum-half" Ardel Kardooni.
Tigblog XV: Murphy, Any Tuilagi, Rabeni, Gibson, Lougheed, Stransky, Kardooni; Ayerza, Kayser, Castrogiovanni, Hamilton, Van Heerden, Mafi, Salvi, Henry Tuilagi.
That's The Tig's picks, what about yours? Share your favourites with Tigers on Twitter.