In this week's Hall of Fame profile - marking 38 years to the day since his Leicester Tigers debut - we turn the spotlight on back-row legend and director of rugby during a golden era, Dean Richards.
Legends are born and made at Welford Road, and few in more than 125 years as home to the Leicester Tigers are bigger than 'Deano'.
A talismanic presence in the Tigers back row, characterised by loose shirt and rolled-down socks, Richards had the ability to read the game around him and always seemed to be in the right place at the right time through more than 300 games in club colours and as a standout performer with England and the Lions.
Born in Nuneaton and introduced to rugby as a student at John Cleveland College in Hinckley, Richards became a fixture at No8 (in the letter 'G' shirt of the era) after making his senior club debut in 1982.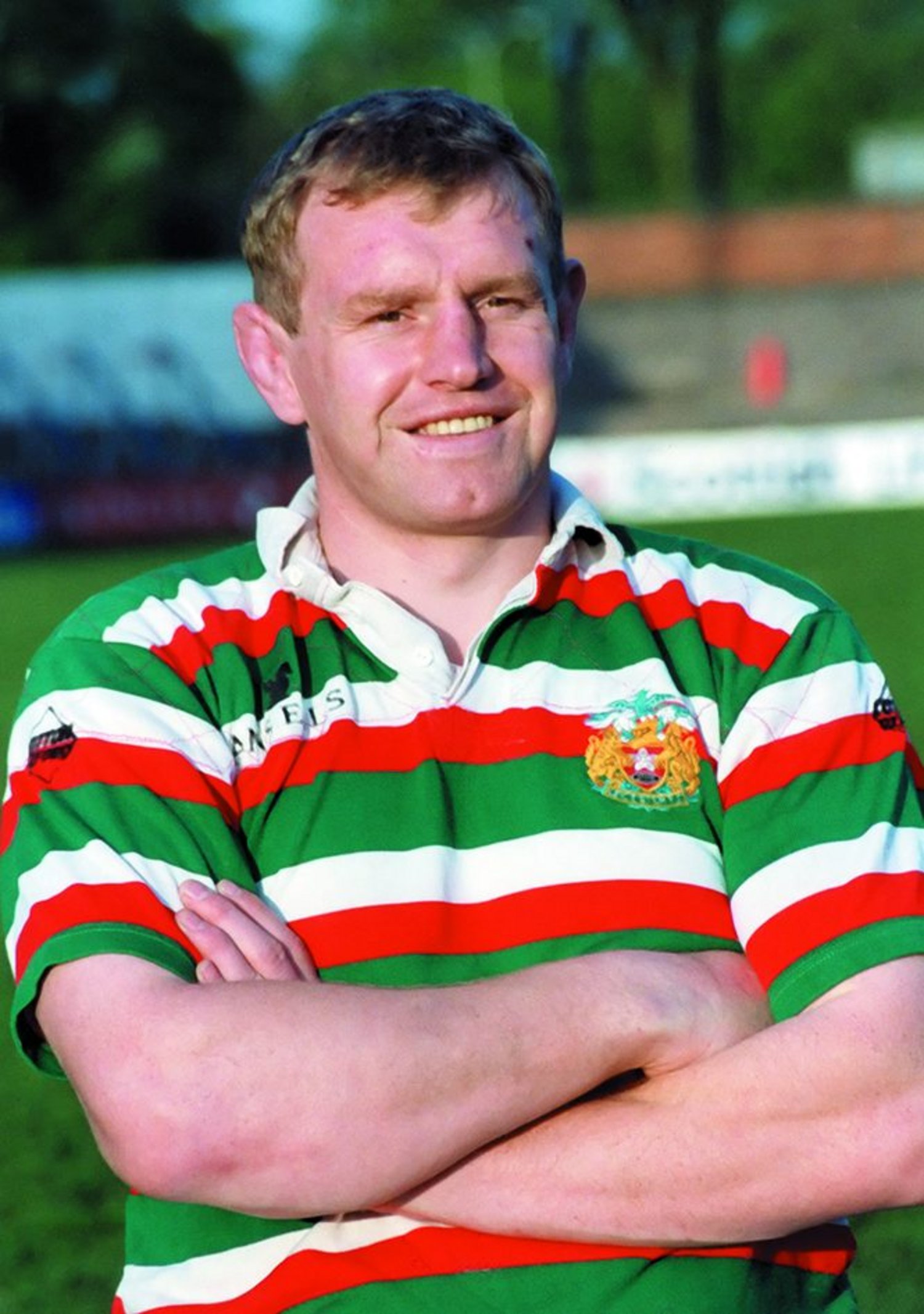 "My life bgan to change from that first night my father drove me to Leicester for my first-ever training session," he recalled in his 1995 autobiography. "Chalkie White was a coach who looked at the game from an angle you hadn't thought of, but when you followed his line of thinking, you realised that he was tight."
Richards had spent a season playing senior rugby in France with the Roanne club before making his Tigers debut – "so I wasn't quite wet behind the ears," as he put it – and played just three games for the Swifts and two for the Extras before moving into the first-team.
A trip to Neath in April 1982 was the setting for the 18-year-old's debut – an appealing prospect given the reputation of the traditional welcome in the Valleys at the time – and the Tigers Tale history book tells us "he was so unknown that the Mercury referred to him as T Richards (though we could be charitable and call it a copy-taking error)." Regardless, Richards started on a winning note.
Making an instant impact was a feature of Dean's career, becoming the youngest Tiger to play in a Cup Final in 1983 and appearing as a teenage replacement for the Midlands against New Zealand at Welford Road late in the same year. He also scored two tries on his senior England debut in 1986 after previous caps at Schools, Under-19 and Under-23 level.
Combining his rugby with his career as a Hinckey policeman, often heading straight from shifts to link up with the team and then back to work again, even during his international playing days, Richards was a league title winner with Tigers in 1988 as the previous generation's Cup Kings handed over to a new guard and then again as captain in 1995. He was a Cup finalist in 1989 and winner in 1993 during 314 first-team games for the club, including spells as captain from 1988-91 and again in 1993-96.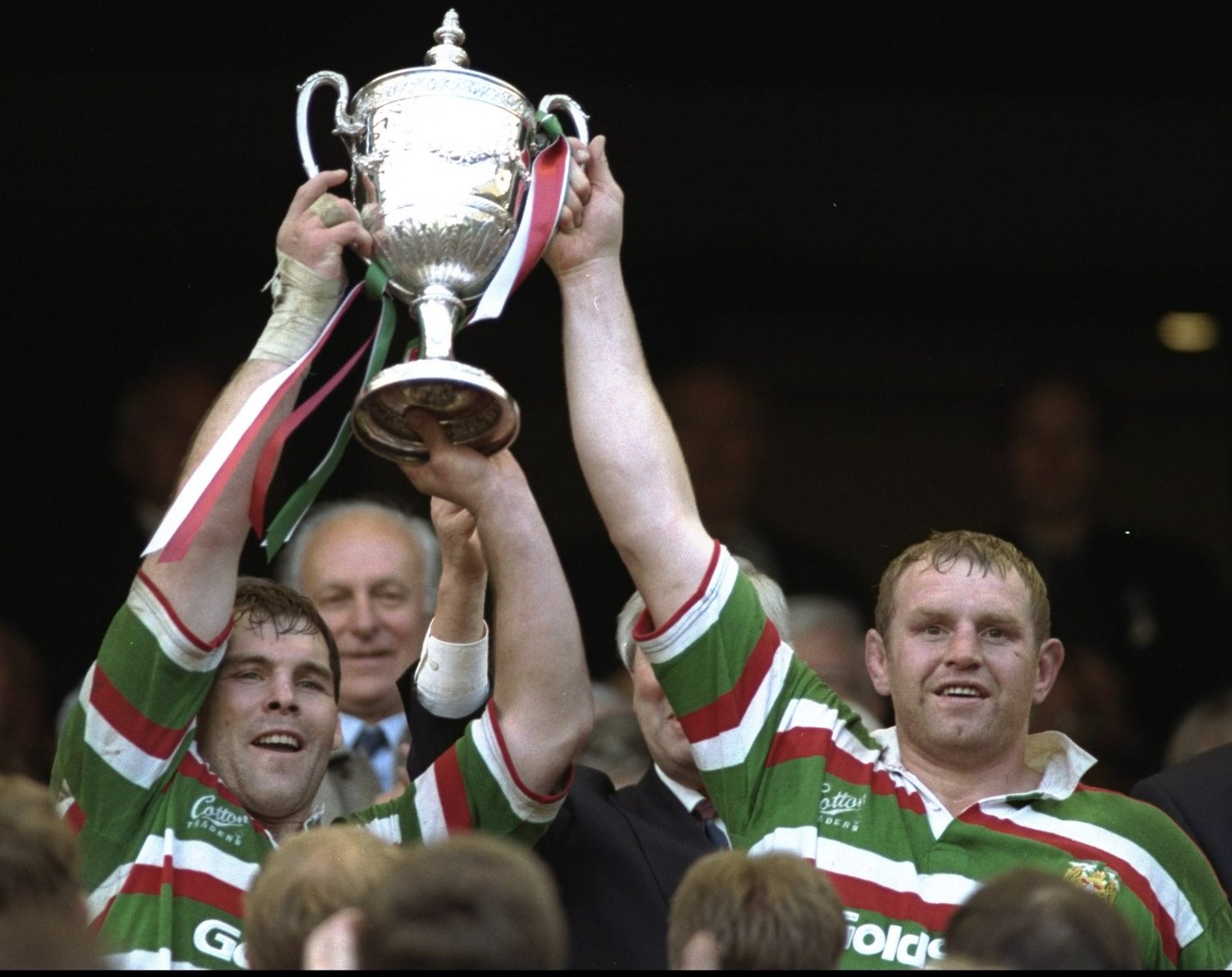 Richards also earned 48 caps for England, which was a world record for a No8 at the time, and shared his the Grand Slam ttriumphs of 1991 and '92 as well as World Cups in 1987 (when he'd totalled 20 tries in 20 games for the club that season), 1991 and the run to the 1995 Final.
A hero to a generation of schoolboy rugby players, including World Cup-winning captain Martin Johnson, he also played in six Tests for the Lions in Australia in 1989 and New Zealand four years later.
Awarded an MBE for services to rugby, his testimonial evening at Welford Road in 1997 was a star-studded occasion ahead of his final playing apparance, those 314 games bringing 105 tries and 431 points for the club.
It seemed like the end of an era, but was rather just the end of the first chapter in the Richards story as he stepped up in 1998 as part of an untried managerial team with long-time back-row colleage John Wells and World Cup-winning fly-half Joel Stransky following the departure of Bob Dwyer.
After settling into their new roles, they celebrated a league title triumph in April 1999 in their first full season in charge, winning 22 out of 26 games in the process, and a year later became the first team to win back-to-back Premiership titles. That became a hat-trick in 2001 – when Tigers also won the inaugural Zurich Championship play-off introduced to provide a showpiece end to the season – and added another league crown in 2002 to make it an unprecedented four in a row.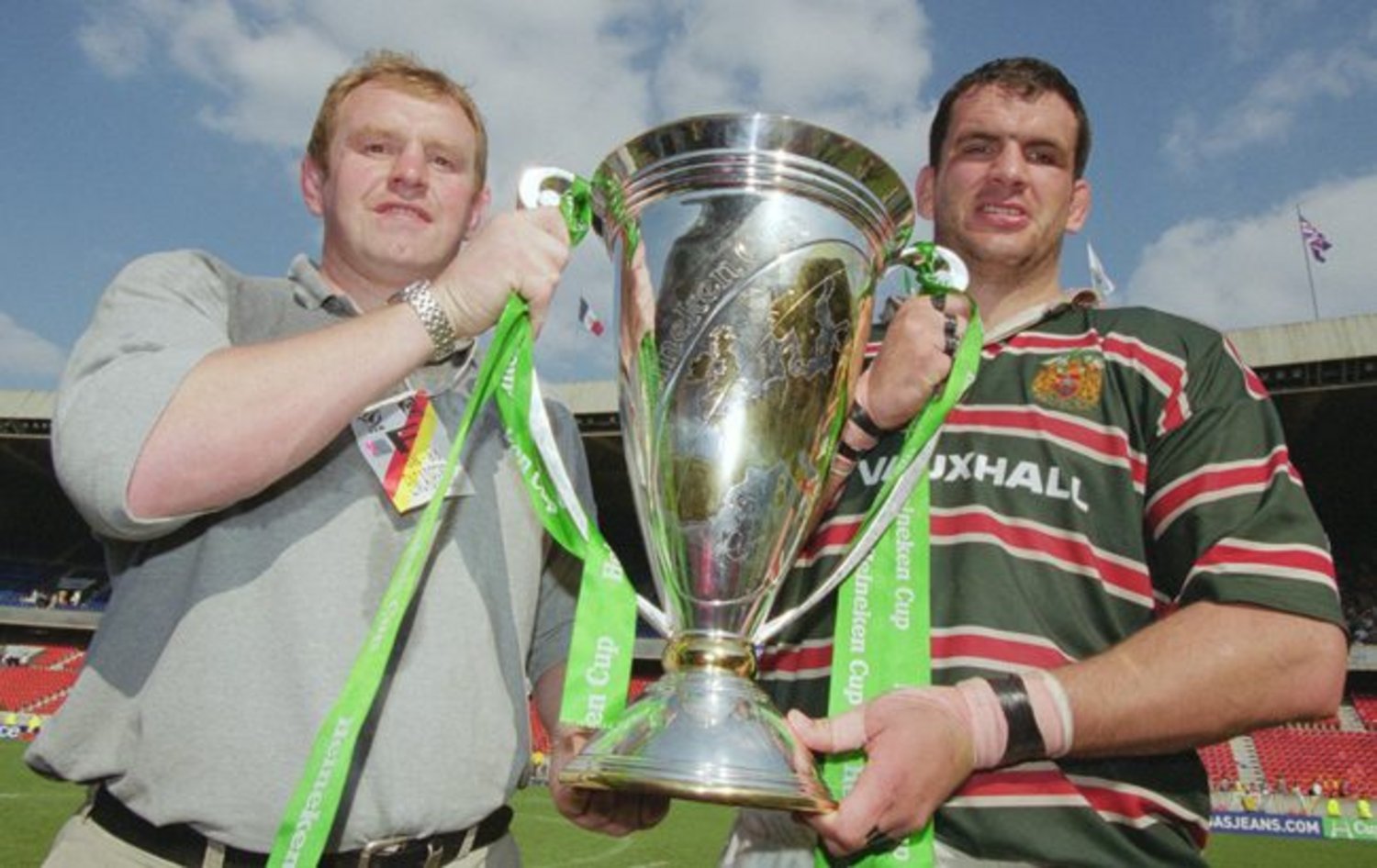 At the same time, the team made history by not only winning the club's first European Cup in May 2001 with a memorable defeat of Stade Français in Paris, but also beocming the first team to retain the title when they added another crown 12 months later with a win over Munster in Cardiff.
That golden spell yielded seven trophies in four years as Tigers ruled European rugby and Welford Road was firmly established as a fortress with a run of unbeaten games stretching beyond the 50-mark.
Richards finally departed in February 2004 after 23 years as a Tiger, subsequently taking charge at Harlequins, Grenoble and Newcastle Falcons. But for his legion of fans, the image of the 'G' shirt with a ball at his feet at the base of a scrum or in his bear-like grip in possession backed by 'Deano Deano Deano' chanting from the Welford Road faithful will forever be part of Tigers lore.