Leicester Tigers will host their annual Tigers in the Park family fun day to celebrate the club's opening fixture of the new season against old rivals Bath Rugby.
Based on Nelson Mandela Park, opposite the stadium, and the plaza at Welford Road, Tigers in the Park is a FREE day of activities for Tigers fans and the whole community.
Now in its seventh year, Tigers in the Park takes place on Sunday, September 3. It starts at 11am and runs until 2.30pm, with kick-off against Bath at 3pm.
Free to attend, Tigers in the Park promises to be bigger and better than ever with match tickets on general sale for the league game with Bath.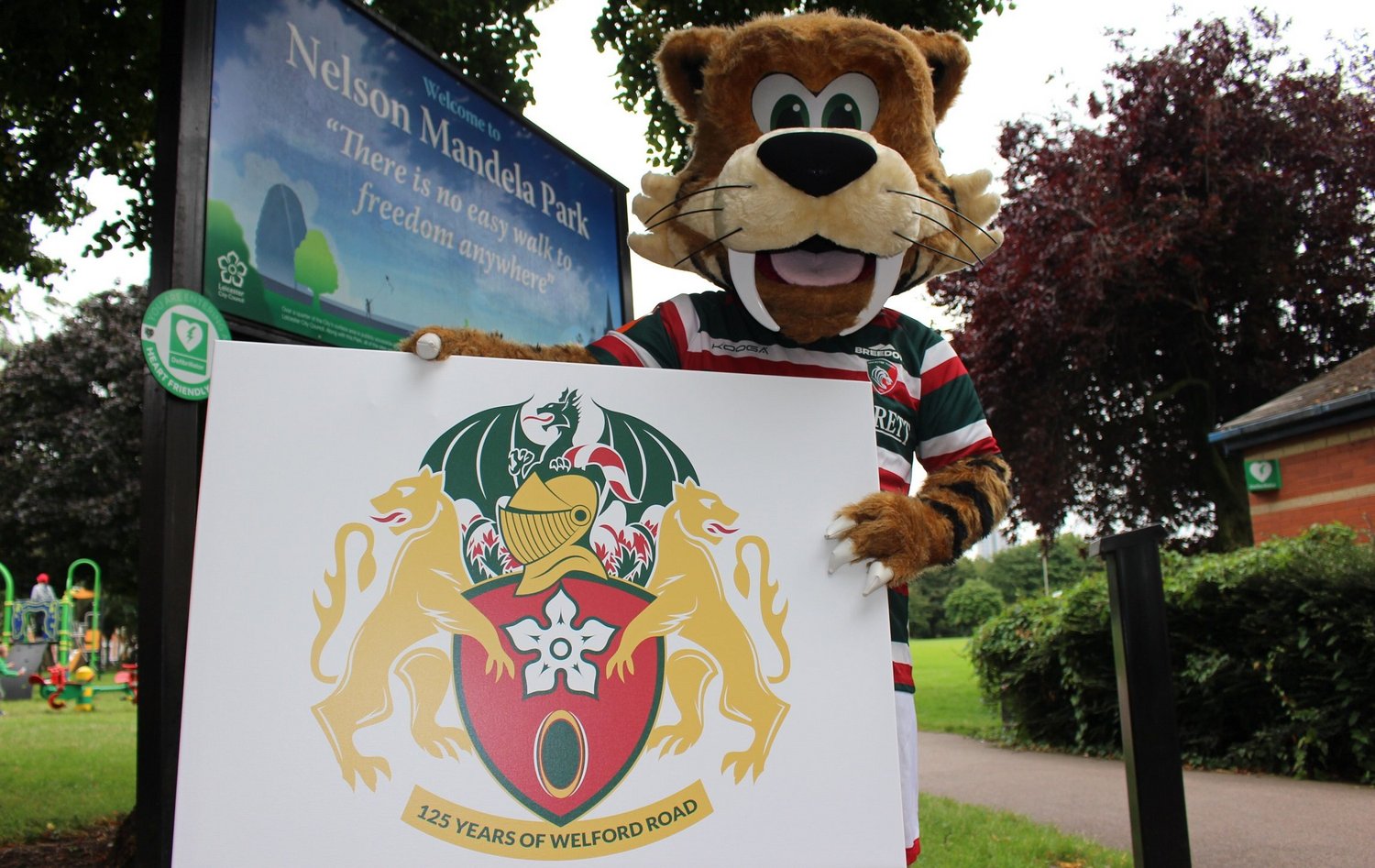 This year's Tigers in the Park forms part of the club's celebrations to mark 125 years at Welford Road, with Tigers mascot Welford hosting a birthday party.
With inflatables and family activities, live entertainment, player appearances and food and drink, Tigers in the Park is the perfect matchday warm-up for fans before the 2017/18 season kicks off at Welford Road.
Chris Rose, Tigers head of brand, said: "It's incredible to be celebrating Tigers having played at Welford Road for 125 years and our ever-popular Tigers in the Park event is a great way for fans to join in the party.
"We always get great feedback from our fans each season, so we're already excited about this year's event.
"Plans are already well underway to make this year's season-opening celebration a special one with Welford Road's 125th anniversary, and we hope to provide fans with a trip down memory lane.
"Add to this some fantastic rugby activities, live music and great food, we're sure to get fans in the mood to cheer on Tigers against Bath."
Club sponsors Nottingham Building Society, Mattioli Woods, Thomas Cook, Fischer Energy, 3AAA and STIHL will join in the Tigers in the Park celebrations, alongside members of the Tigers squad players, Leicestershire Rugby Union and the treble-winning Leicester Riders basketball team.
Match tickets are on general sale for the opening game of the season against Bath Rugby (Sunday, September 3, 3pm). Call the Tigers ticket office now on 0116 319 8888 (option 2) or book online.