Club mascot Welford joined the community celebrations at this weekend's 35th Leicester Belgrave Mela festival.
The event, which showcases dance, music, food, fashion and arts from the international Asian and Indian community, and Tigers were in the city centre to celebrate.
Taking the new game known as Welford's Wheel, which had its first outing at last Friday's pre-season fixture against Treviso at Welford Road, Welford posed for photos and met supporters.
Visitors also had the opportunity to grab a photo with the Anglo-Welsh Cup which Tigers won last season for a record third time.
This was the first time Tigers had attended events around the Mela and the team was on hand to chat about Welford Road's unique Asian celebration and wedding packages as well as its party packages.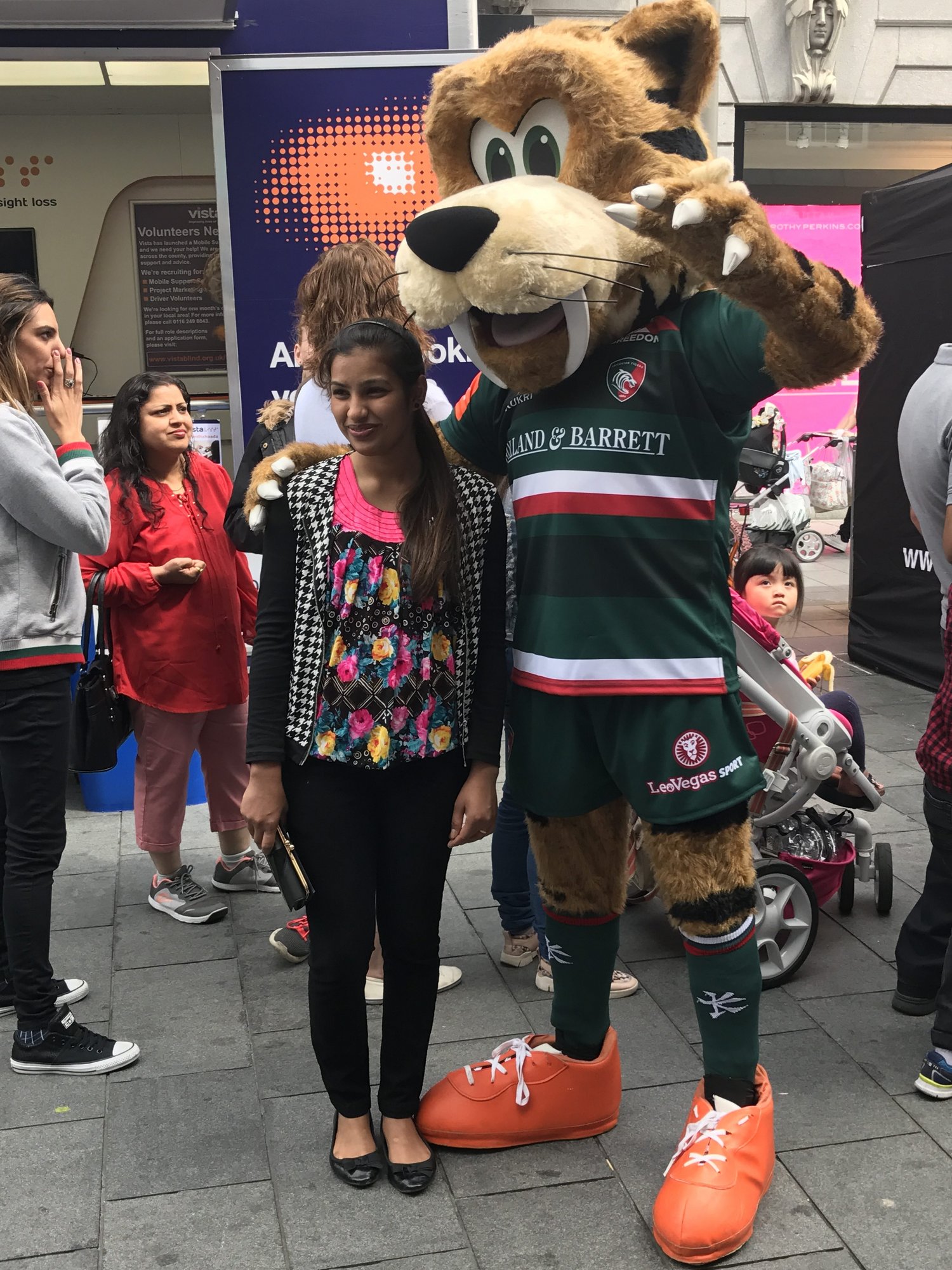 Rashi Lakhani, sales executive in the Conference and Events team at Tigers, attended the festival with Welford and said: "It was a really fantastic event and it was great to engage with the Asian community and have a presence at this year's Leicester Mela festival.
"It's always enjoyable to chat to local communities about the fact that Welford Road is much more than a rugby stadium. We have facilities for all types of events, including Christmas parties, Asian weddings and conferences.
"The event was well organised and it was fun to be a part of it. Our thanks to the organisers who put on such as colourful and community-led event. We can't wait to go back next!"
To find out more about what Welford Road Asian Weddings and celebrations packages as well as our Christmas party packages, click below or call our team on 0116 217 1239.