More than 200 young rugby players took part in a training session to remember at Nottingham Moderns RFC as Leicester Tigers players and community teams took over for the evening.
With the aim of encouraging local kids into their local clubs and breaking down the barriers to participation, Leicester Tigers led a series of training sessions for different age groups between under-7s and under-16s.
Former Moderns youth player and now Tigers prop Joe Heyes returned to his old stomping ground with team mates Telusa Veainu and Sam Lewis to help the club's community coaches deliver a masterclass in coaching.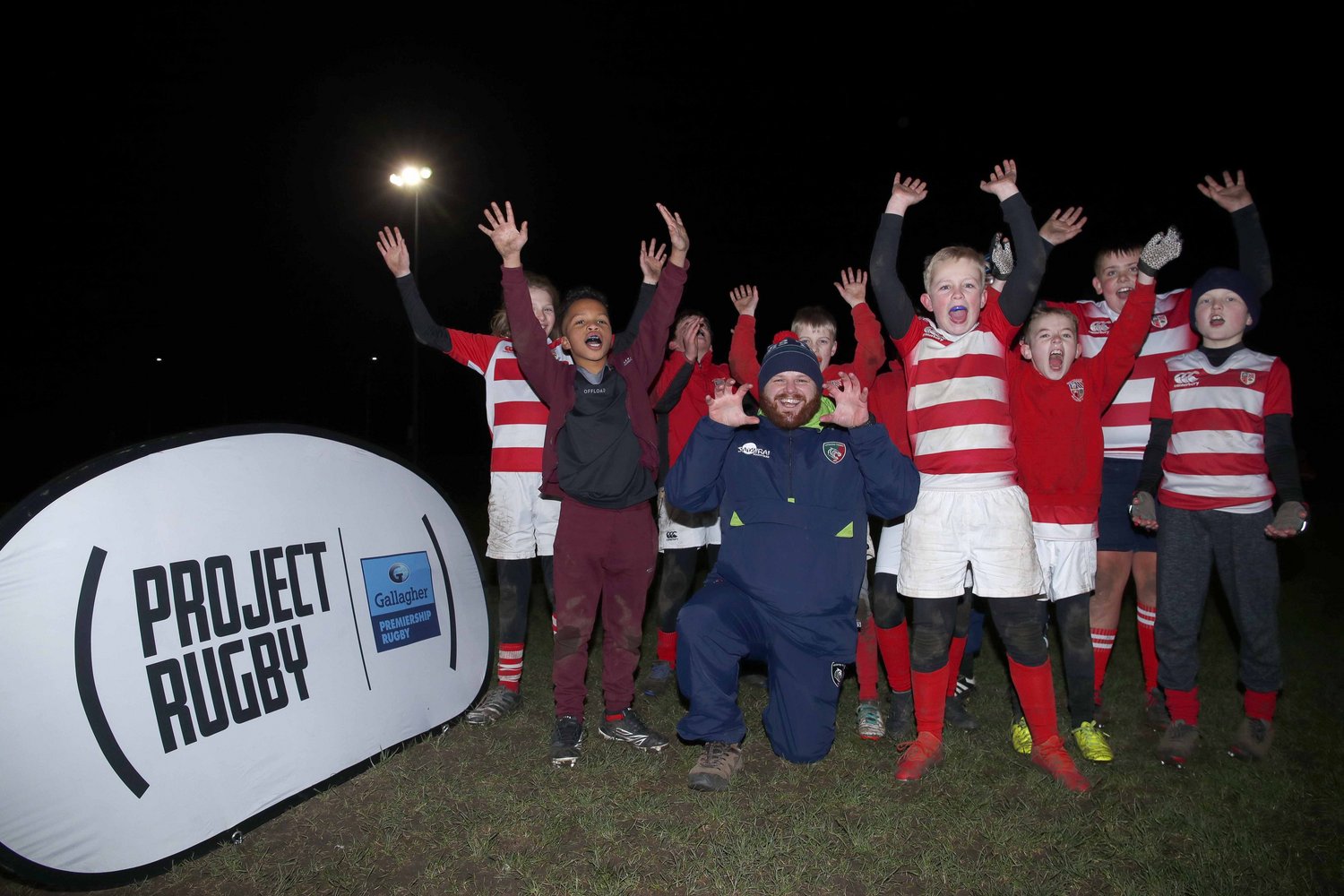 Part of Gallagher Premiership's Project Rugby programme, Leicester Tigers rugby development officer and Project Rugby lead Joe Reynolds organised the event as part of his work across the Midlands in helping youngsters to take up rugby.
He said: "Essentially, we do a lot of community work in the region and one thing we are keen to do is build on this into areas away from Leicester.
"From initially hosting programmes in the Nottingham area, we have seen a fantastic pick up from pupils and young players in the region to get involved with rugby and the Gallagher Project Rugby Takeover Day at Nottingham Moderns offers a great platform to celebrate rugby in Nottingham."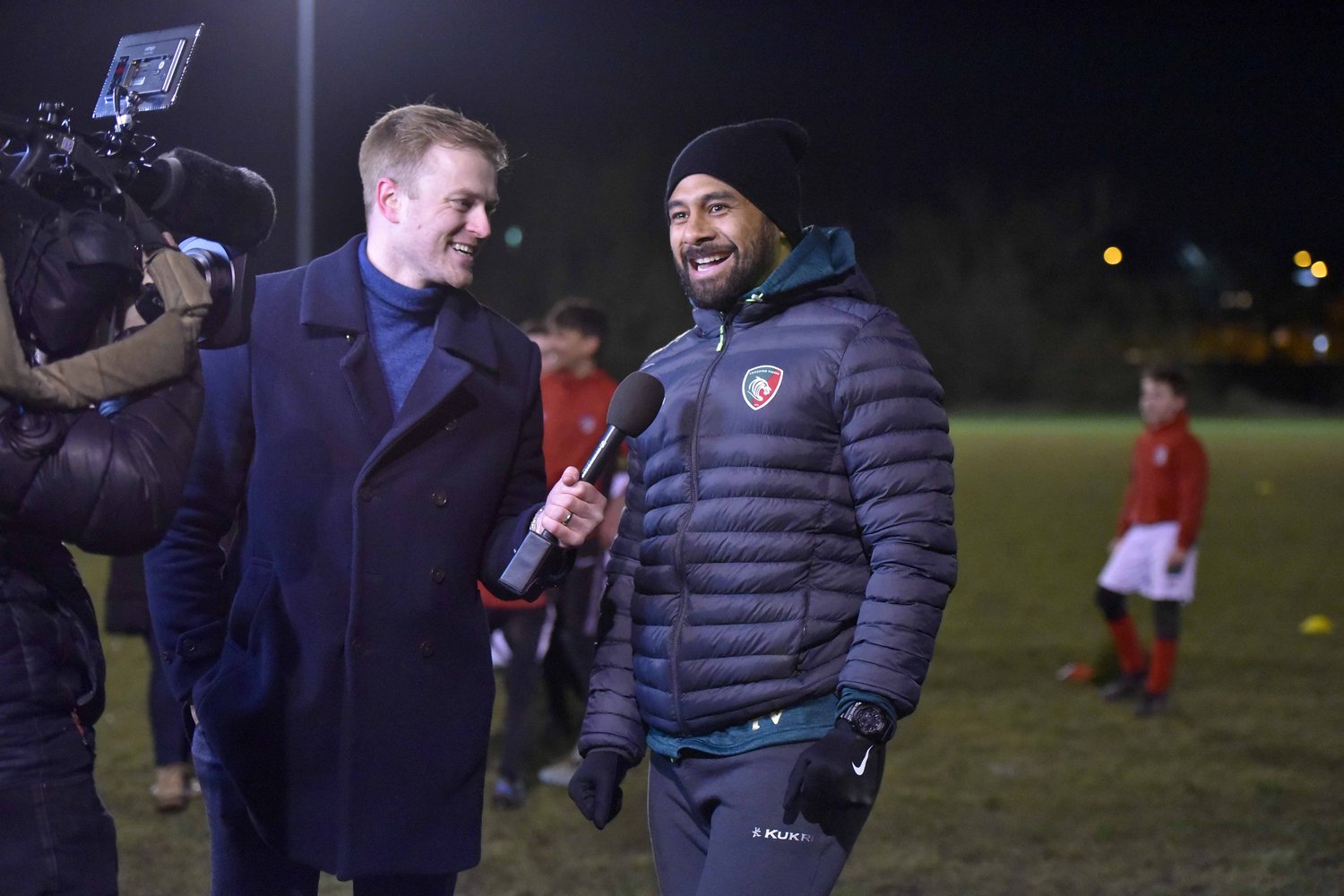 Local media also covered Takeover Day as television crews and radio shows broadcast live from pitch-side chatting to kids, parents, players and coaches.
Some of Joe Heyes' coaches from his time at Moderns, were also on hand to share stories of his development as well as talk about the opportunities available to youngsters in the area at the Wilford ground, close to the River Trent.
Heyes added: "Coming back to my old grassroots rugby club was an amazing feeling. Remembering how I felt at that age, running around the pitch with a rugby ball in my hand, and seeing these children with big smiles on their faces really brought things back for me.
It's great that together we can make the sport more accessible for people who might not have thought rugby was a sport for them."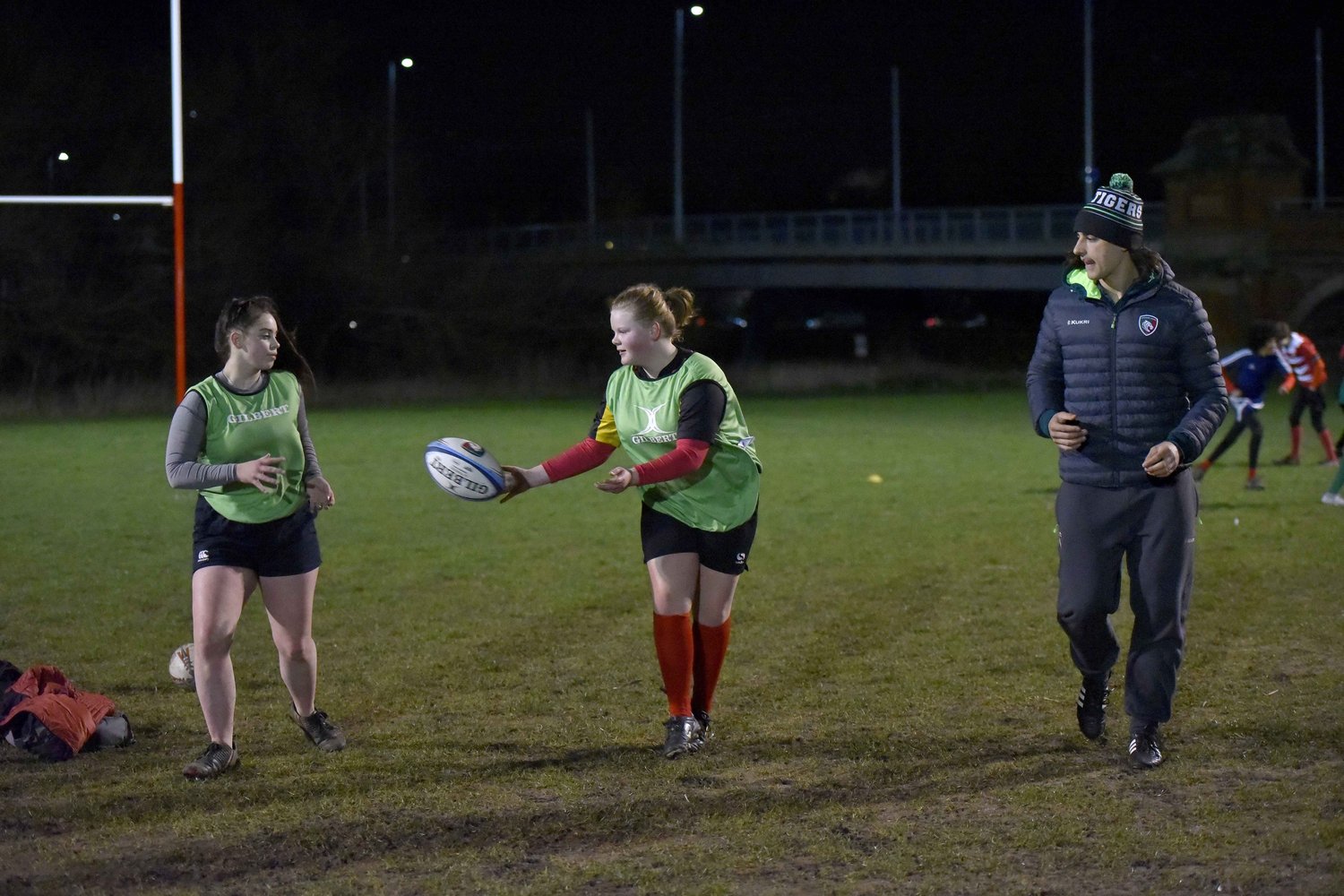 Project Rugby is the flagship participation initiative run by Premiership Rugby in collaboration with England Rugby and supported by insurance broker Gallagher.
It aims to engage new, non-traditional rugby audiences with the sport, specifically targeting people from Black, Asian and Minority Ethnic (BAME) communities, disabled people and people from Lower Socio-Economic groups (LSEGs). Since its inception, it has reached over 45,000 people aged 14-24 with the rugby and increased participation levels.
The project builds on the success of Leicester Tigers programmes, camps and educational programmes facilitated by the club's community team. Within their local community, the team engage with hundreds of schools and local community groups, involving tens of thousands of young players, pupils and individuals.
The community department deliver a wide-ranging variety of education, health and well-being, inclusion and sport programmes.With a collective team of 18 full-time staff, as well as part-time coaches and volunteers, the community department play a huge role in creating opportunities for all.
Find out more about all of Leicester Tigers community programmes by clicking the link below.