Although the 2022/23 season is at an end, the off-season has allowed members of the Leicester Tigers women's team to spread their wings, whether that be within the world of rugby or other forms of competition. Here we take a look at what they've been up to.
Representing Leicestershire
Although the season had finished for Leicester Tigers, Leicestershire was still represented through county games. The side was represented by a huge number of Tigers, keen to represent their local area; this group included Tanya Bird, Bryany Chalk, Charlotte Daley, Molly Draycott, Zoë Evans, Ella-Mae Fereday, Charlotte Fray, Abi Gordon, Lucrezia Iavarone, Churchy Knight (FKA Rebecca Church) Leilah Mills, Amy Relf, Morgan Richardson, Ellie Turner and Kat Turner with flanker Mills captaining the side across all three of their fixtures.
Not only was their Tigers representation on the field but off it as well, with Lewis 'Goose' Glover watching on as the team's assistant coach.
The season almost got off to the perfect start in their first game, at home to Lancashire. However, after leading for the majority of the game, the North-West side took a late lead and just pipped the side, meaning Leicestershire lost 22 - 24.
The team wanted to put things right in their second match to Northern opposition, this time to the east of England as they travelled away to Yorkshire.
Here they recorded a resounding win, dominating away from home by a score of 19-40. Tigers stars very much played their part, with a penalty scored by Ellie Turner adding to tries scored by Chalk, Daley, Draycott, Mills, Iavarone, Draycott and Kat Turner (who not won Forward of the Match but also saw her try celebrated vociferously by her watching Mum).
In the final game of the series, away to North Midlands, Leicestershire again asserted their dominance, triumphing by a mighty score of 5 - 45, with Tigers players Draycott, Daley, Evans and Iavarone all on the scoresheet.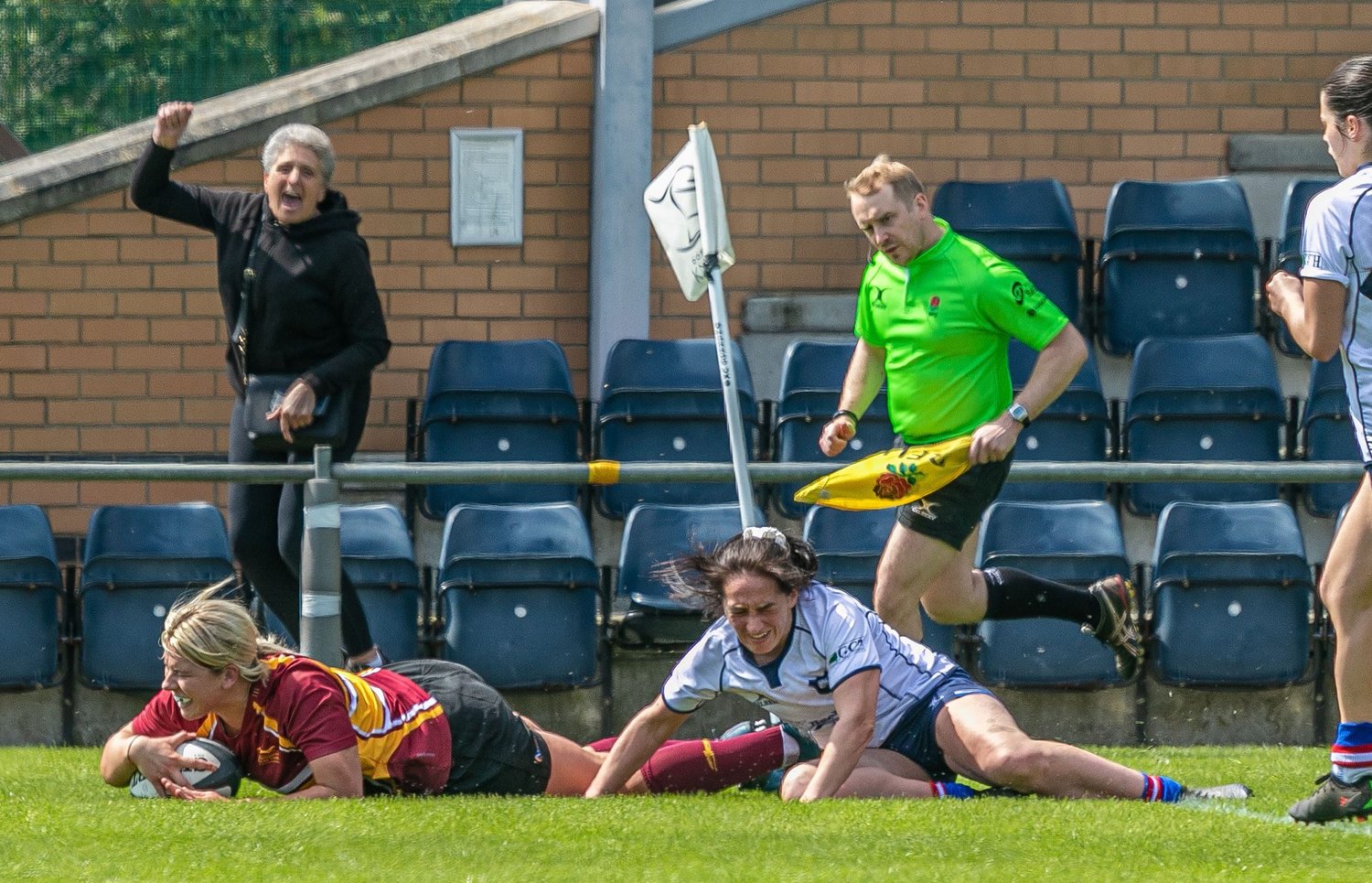 Sevens Stars
Unsurprisingly, with the dawn of the summer comes the Seven's circuit. For those unaware, Seven's contains all the same rules as regular, 15-a-side Rugby Union but with just seven players on each team and playing seven minutes per half, often resulting in more tries, end to end action and a style that favours the fleet of foot.
One such team is the Savvy Panthers which feature Tigers flyer Zoë Evans as club captain. As captain, Evans has represented the Panthers across tournaments spanning the UK and even into Europe, scoring tries in Surrey at Egg Chasers 7's and the Super 7's series as well as flying out to the Centrale 7s in Paris.
The Panthers recently won the plate competition at Newbury, with Evans competing alongside fellow Tiger Holly Williams.
Another team frequently featuring Tigers is Hammerhead 7's which in earlier tournaments had featured Louisa Burgham and Molly Draycott.
However Hammerheads and Tigers really came together in style in what has to be considered the Tigers' greatest triumph of the Seven's circuit thus far: victory at Bournemouth 7's, the world's largest sports and music festival that regularly see's attendances of over 30'000 people.
The Hammerhead's team that triumphed in the tournament featured a litany of Tigers stars including Katie Childs, Charlotte Daley, Zoë Evans, Roisin McBrien, Becky Noon, Lucy Nye and Morgan Richardson. Their victory included five pool games where they lost just one, to the Army; Hammerhead's enjoyed their revenge , however, defeating their military opposition in a hotly anticipated rematch that was the final of the competition.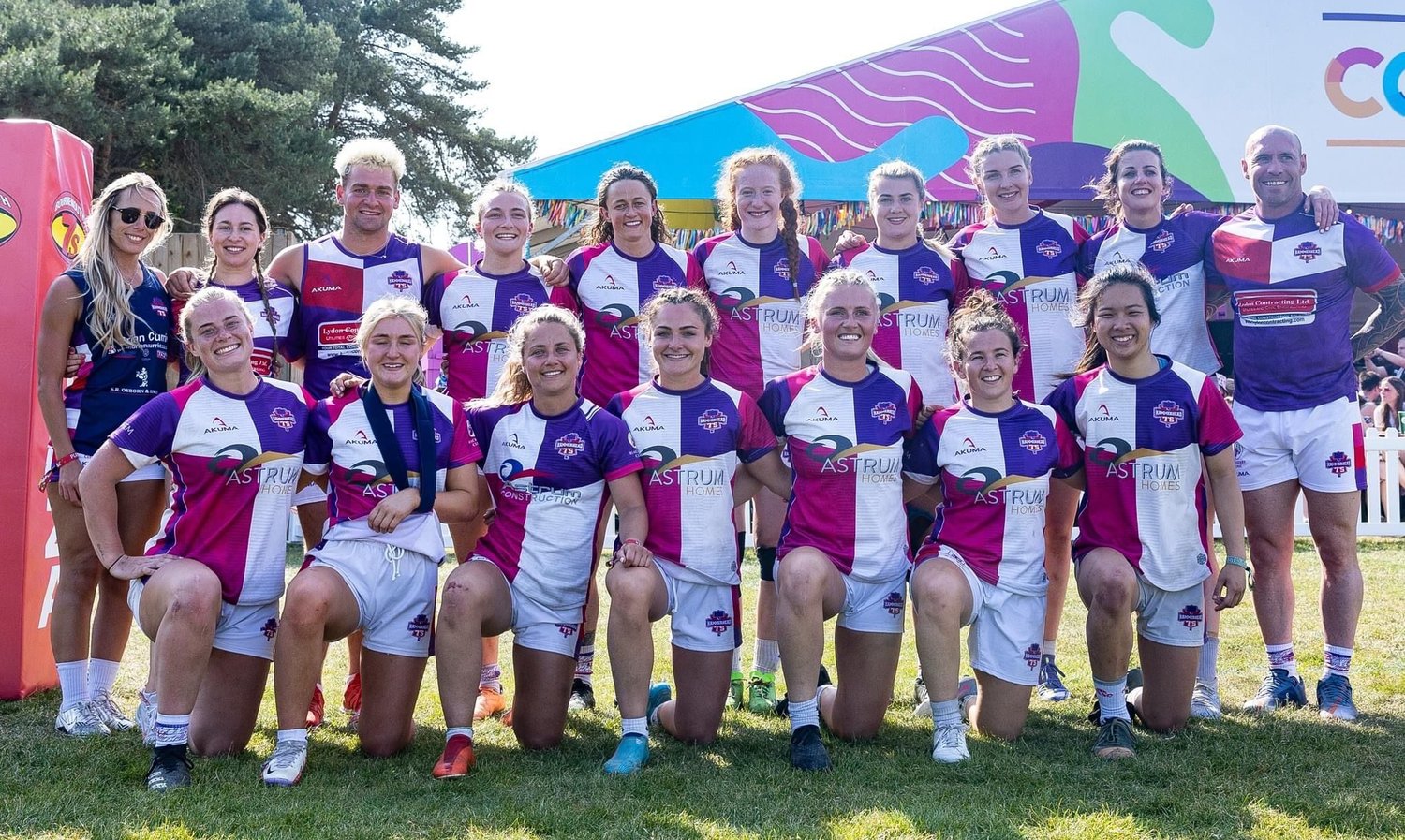 But it's not just sevens and county games that the team have been up to. As well as starting at fly-half for Leiecestershire across all three county games (including having the vice captain's armband in the final match against North Midlands), Ellie Turner has also briefly switched codes, playing for Great Britain Teachers Rugby League at the start of May, in a losing effort against, appropriately, England Students.
Harriet Roberts has combined playing Seven's for Aixigo Beavers with a return to University to compete in Grad Sports, playing across two tournaments in a single day.
Finally, several members of the squad have continued to hit the gym to ensure they are back stronger for next year. However, Becky Noon has taken that to the next level.
The No. 8's game has always taken full advantage of her explosive power but never was her incredible strength more apparent than when she came second overall in England in Strongwoman competition, competing in the Under 73 kg's category. This phenomenal achievement included third-place finishes across the log and atlas stones, a second-place finish in deadlift and first overall on the frame.