In the first edition of this summer's #TigersFamily Matters series, we explore the Leicester Tigers projects designed to introduce rugby to a new audience.
Our game is growing, and growing fast.
Rugby union is often cited as one of the fastest-expanding sports on the planet, and it's not difficult to see why; with increased viewing figures across domestic leagues, and more and more people engaging with grassroots clubs.
"The focus of the project is to go out and show rugby to these groups."
But that's not just down to taking top-line competitions like the Rugby World Cup to new territories, like Japan – it's also thanks to the hard work involved in initiatives like Project Rugby.
"In a nutshell, Project Rugby aims to get under-represented groups playing rugby," explains David McDonald, the education and engagement manager at Leicester Tigers.
"The project is funded through the RFU, delivered by all Premiership Rugby clubs, and is aimed at three main groups; people from lower socio-economic backgrounds (LSEG); black, Asian and minority ethnic (BAME) players; and people with special educational needs and disabilities (SEND).
"The focus of the project is to go out and show rugby to these groups, and ultimately get people joining their local rugby clubs."
Tigers deliver a number of different programmes under the Project Rugby banner.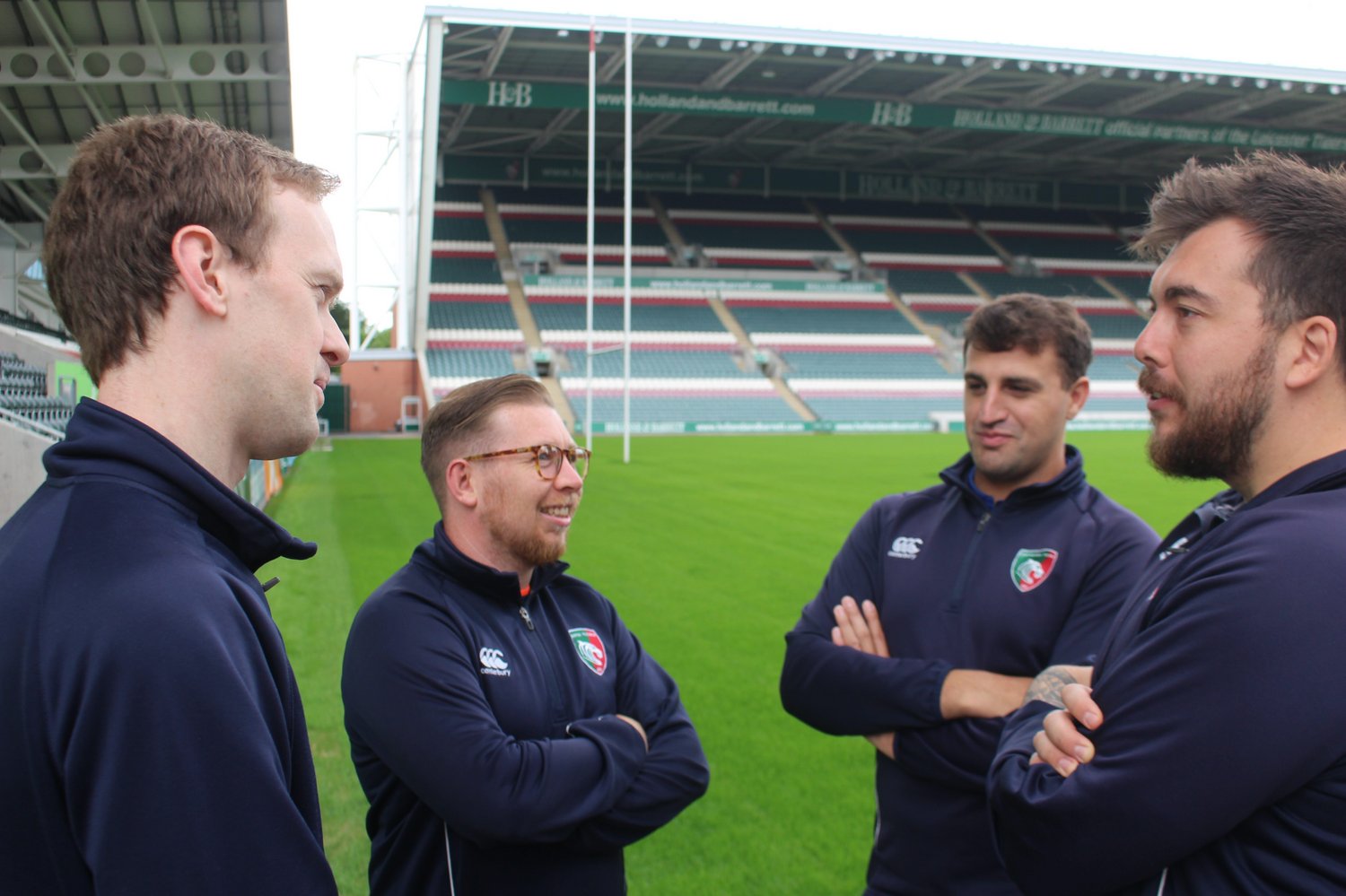 Rugby development officers Sam Johnston and Laurence Walters do this, in part, through the Leicester Tigers Swifts programme, which is aimed at engaging young players from Leicester's Asian community.
Sam explains: "Over the last year or so, we've had a lot of success in getting kids into the Swifts and playing rugby.
"They've even had the opportunity to take part in a tournament this year – which was a big achievement in itself – and have also played on the Welford Road pitch.
"This year we've also been able to maintain a solid core of players into the summer months, despite competition from other sports like cricket, which is really good to see."
"We try and create that spark of enjoying rugby."
Training youngsters to play the game is just one aspect of the project – as the community team are also keen to reinforce the values of rugby at the same time as educating parents about the benefits of playing the sport.
"With any contact sport, there are always going to be a few barriers," admits Laurence. "We're slowly winning people over.
"Once the parents buy into it and see how rugby is a little bit different to other sports – particularly in respect of the values it instils – they are very enthusiastic about getting rugby into the Asian community."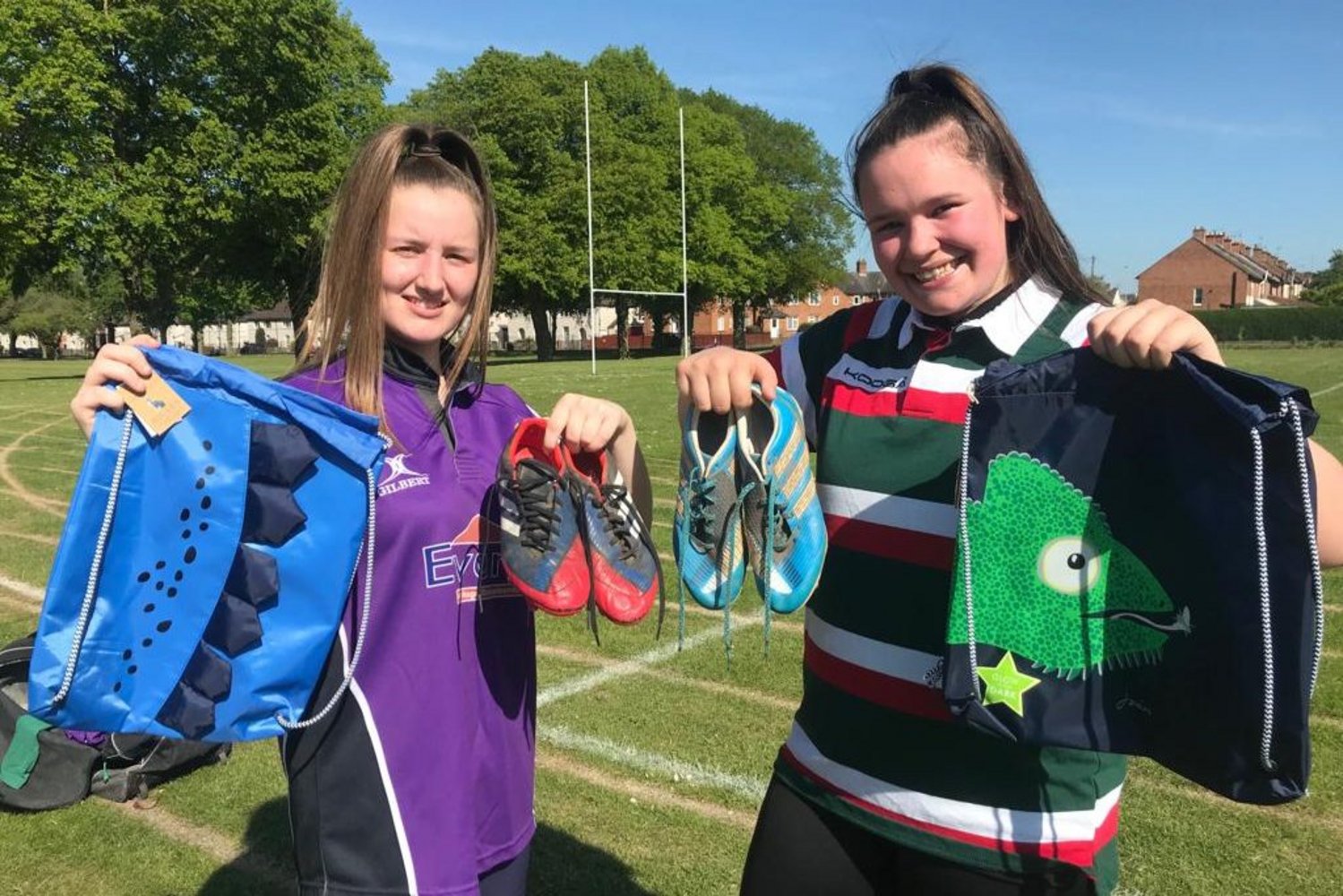 Elsewhere, fellow rugby development officer Joe Reynolds focuses on bringing the sport to those who otherwise wouldn't have the opportunity to engage.
This is done through a mix of 'curriculum delivery' within PE lessons, out-of-school sessions and encouraging students to get involved with their local club.
"We try and create that spark of enjoying rugby to get young people to commit after school," Joe says.
The team keep a 'golden list' of success stories who go on to play for local clubs like Leicester Forest RFC, thanks to funding for travel to training or even kit donations from professional players and generous members of the public.
Joe continued: "We've also noticed a lot of girls putting their hands up saying 'we want to play', so we've worked alongside Oadby Wyggestonian RFC, so there's now an Oadby Wyggs girls team powered by us, similar to how the Swifts are powered by Leicester Tigers.
"An ambition for us is to get them playing their first fixture, and we're currently in discussions about how we can do that in a sustainable way."
You can find out more about The Swifts and Project Rugby by using the button below.
Come back next week for the second part of our #TigersFamily Matters series, when we catch up SEND rugby development officer Gary Ayres to talk about how Tigers are helping raise the profile of disability sports.