Next up in the #TigersFamily Matters series, we look at the work that the club and youngsters are doing together to help shape careers for those both in and out of school.
School isn't always for everyone, and for some, life can get in the way, which is why programmes like HITZ and Dynamite – which focus on turning youngsters towards employment and work experience – can be the first steps to a career.
Tigers health and inclusion manager Sam Swift and HITZ officer Charlie Hurley work with 14- to 24-year-olds to help them overcome challenges, gain work experience and support their personal development.
"We work with a mix of kids and young adults from every background, so naturally there are challenges for us to face," Sam says. "But we do this together, with the outcome of providing the next generation with the skills to make a career."
"HITZ is a national project aimed at tackling unemployment between 16- and 24-year-olds in and around Leicestershire. Kids can work towards a Level 1 BTech in Sport, Level 2 fitness instructor qualifications and developing skills in English and Maths alongside employability and interview skills alongside CV writing."
Charlie adds: "The driving force for us is their interest in sport, but not many are aware of the different jobs you can get in sport. School and college for some just isn't the right learning environment, and so we harness their passion for sport and help them to find their way if they want to.
"For example, last season, we piloted a traineeship in stewarding, and three guys from last year's cohort completed the course and have now gained employment in stewarding at Tigers, Leicester City, Leicestershire County Cricket and the Leicester Racecourse."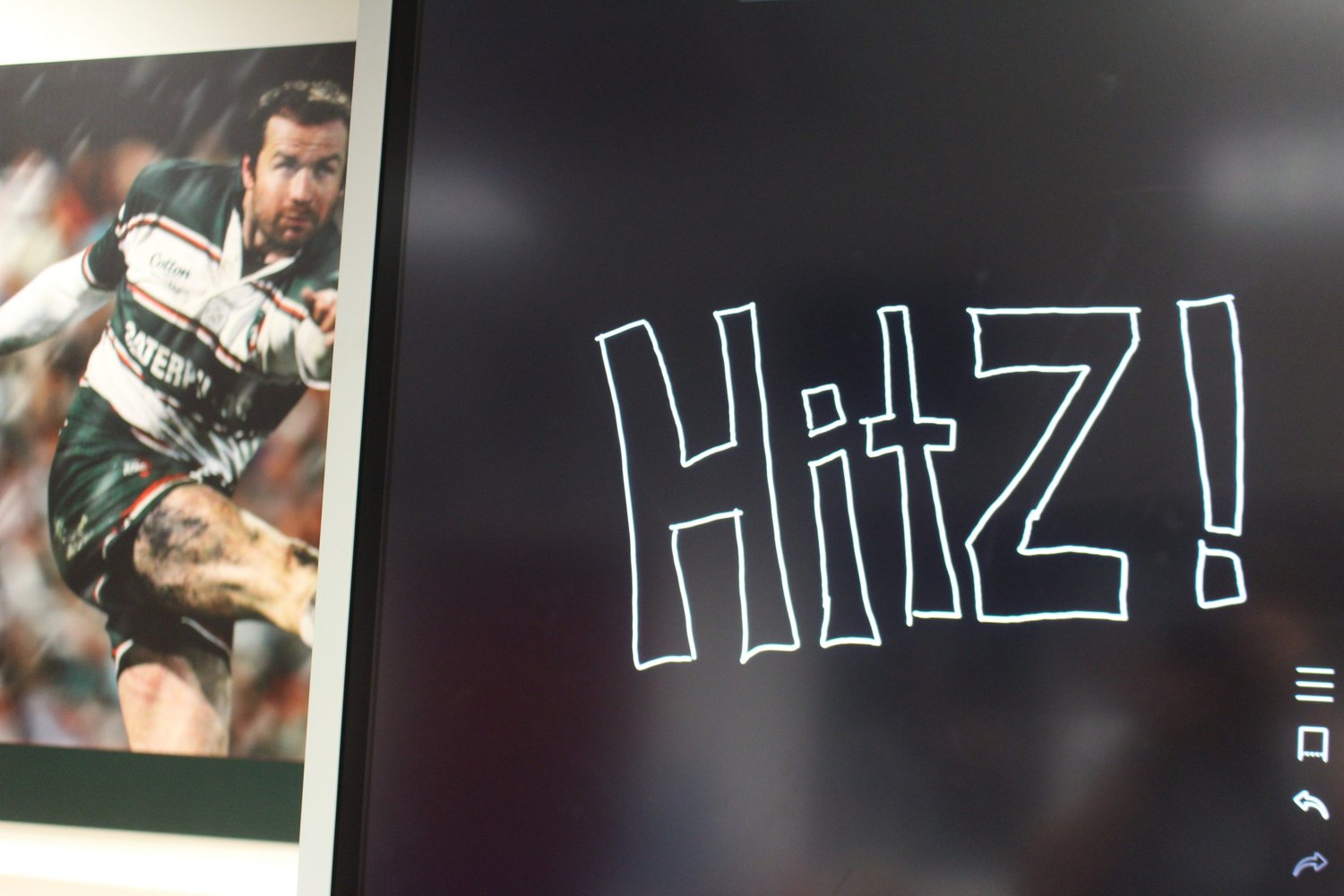 Alongside HITZ, Sam and Charlie also run Dynamite aimed at providing an alternative provision for schools and students.
"Schools can send students to Welford Road to benefit from the Dynamite programme," Sam explains. "For some, the mainstream school setting isn't a fit and we can offer smaller classes in a more relaxed environment to help overcome challenges.
"Some of the guys we take on may have dropped out of college, or suffer from anxiety, or have simply made the wrong choices. Obviously working with kids at a younger age will hopefully mean they may not need HITZ.
Helping kick-start careers can be hugely rewarding and sometimes things come full circle.
Charlie explains:
"We had a lad join the HITZ programme about five years ago, from this he went onto Brooksby Melton College before gaining the qualifications to go to De Monfort University. He then returned to the project last year as part of his placement year to gain experience.
"So this is a great example of the how the programmes can help, and provided the group with a great role model."
To get involved with next year's programmes – which welcome around 30 places a season – or arrange a visit to the stadium or classroom to discuss referrals for young people, contact either:
Anthony O'Reilly (HITZ Officer) - 0771 585 6900 or email [email protected]
Sam Swift (Health and Inclusion Manager) - 0759 089 0876 or email [email protected]