Whether you are an experienced and skilled gardener or a newcomer determined to tackle a neglected lawn, here is a competition for you.
Leicester Tigers club partners STIHL are looking for the best #TigersTurf home gardener who will win the chance to pick up some great gardening prizes as well as a money-can't-buy experience at Welford Road.
STIHL have put together a fantastic prize for a garden-loving Tigers supporter who will receive a STIHL BGA 56 Cordless Blower, charger and battery, valued at £199 RRP to help them in their own garden.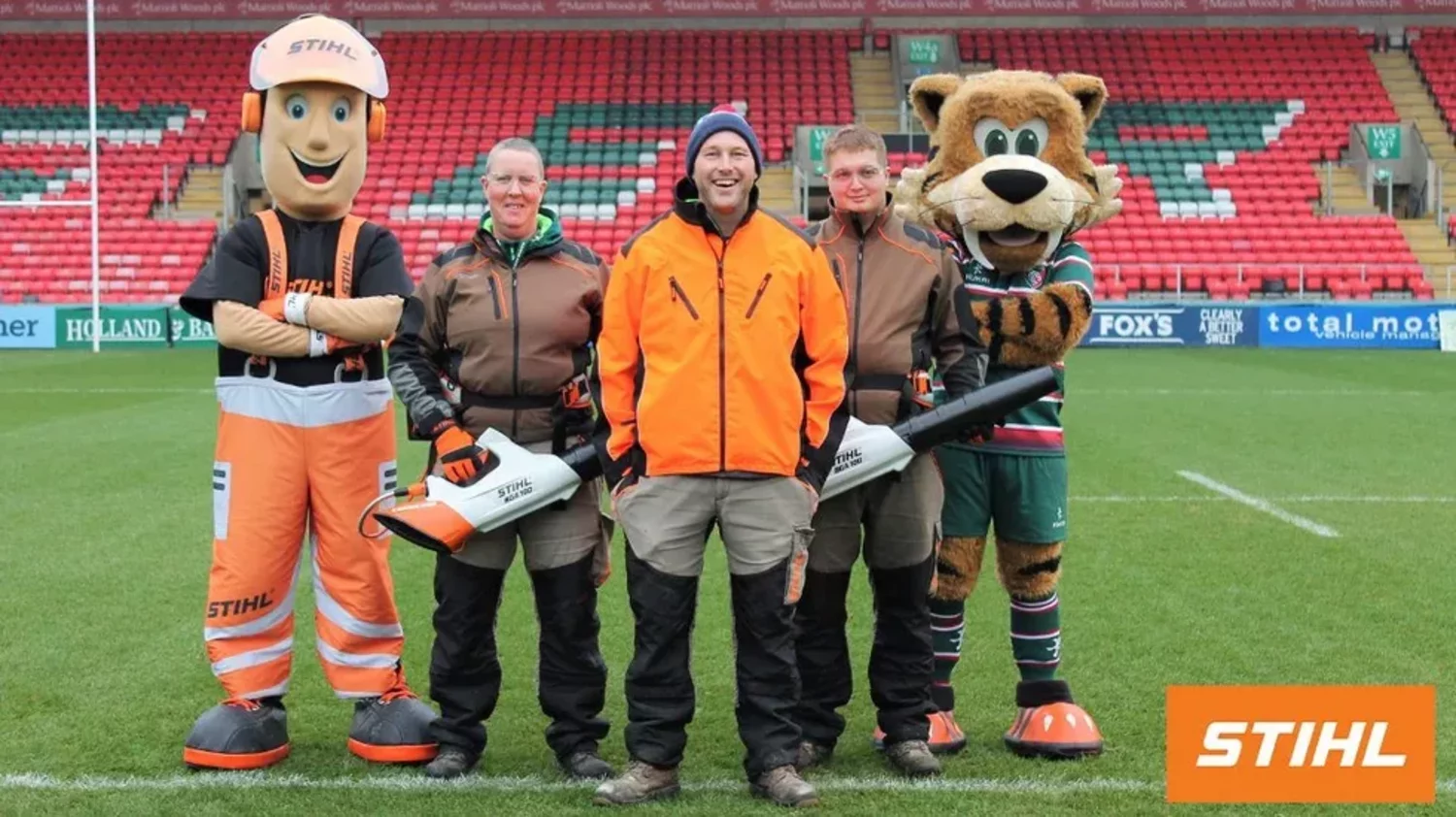 The winner – or their nominated guest – will also have the chance to spend a day shadowing Tigers head groundsperson Ed Mowe on a matchday at pitchside.
To enter, all you have to do is share pictures of your garden using the hashtag #TigersTurf on Twitter or Instagram and tag @STIHL_GB (Twitter) or @STIHLGB (Instagram) before the deadline at 5.00pm on Tuesday, May 27.
So that's two full weekends – and a Bank Holiday Monday – to get your #TigersTurf into perfect condition to share with STIHL and have the chance to win a fabulous prize.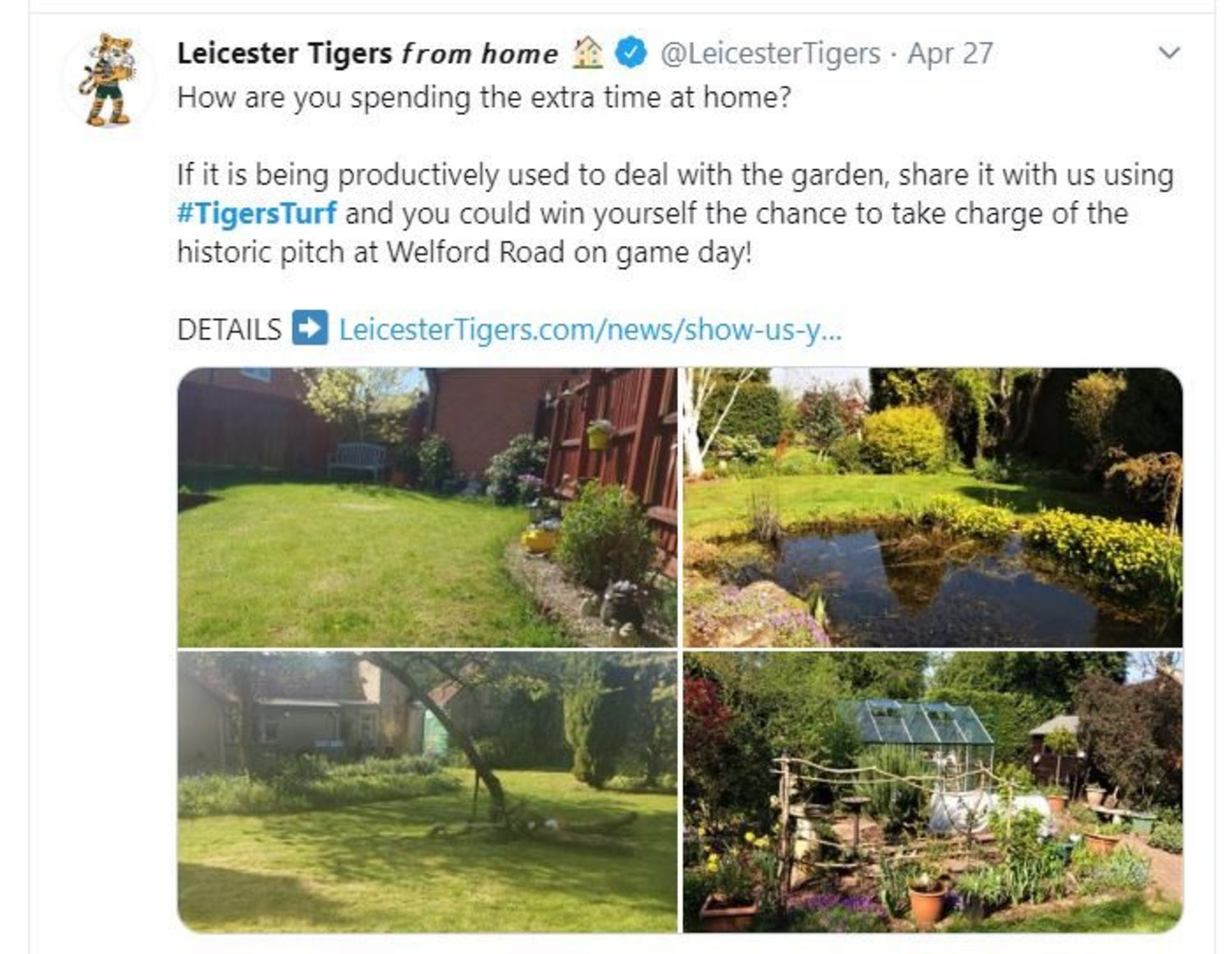 Tips from the experts at STIHL:
Right now, your grass is probably growing like mad and your mower will be getting a good workout. But your mower is only as effective as the cutting attachment. Just like a blunt saw chain on a chainsaw won't cut wood, a damaged or blunt mower blade isn't going to do your grass any favours or give you that crisp, freshly cut look.
Over the mowing season, blades can become bent, damaged or blunt, but a sharp and undamaged blade is essential to lift the grass, cut straight and direct the cuttings into the catcher box. A blunt blade can also make your grass more open to diseases as it frays the edges.
The same principles apply to your trimmer – a cutting attachment that is working properly is key to a good job. Make sure your cutting attachment has sufficient line in there if you're using a line head, and that it's correctly loaded and not tangled. Another useful tip is to soak it in water for 24 hours before using it so the line can absorb the water it may have lost while in storage. This makes the line less brittle so it doesn't break off if it hits obstacles, like fence posts, for example.
Once your tools are ready, two main principles apply for a lush lawn. First, on a lawn area you should only ever cut one third of the grass length off at a time, gradually lowering each cut to your desired length over the next few weeks. The optimum length for grass is around 3.5-5cm. Make sure you don't scalp it as this can damage the grass and cause bare patches.
Second, make sure the lawn gets water and nutrients (either through mulching or using a nitrogen-rich grass fertiliser), as well as light and air – any leaves left on the lawn will suffocate it. Use a blower to remove any leaves, or go over it with a mower to suck them up.
Happy mowing!
For more information, check out the STIHL YouTube channel for ideas or take a look at the STIHL Blog and website for inspiration.