Leicester Tigers back-rower Tommy Reffell is this season's Premiership Rugby Cup Breakthrough Player.
The 20-year-old Tigers Academy graduate earned his place on a 10-man shortlist for his performance in Tigers' win away to Bath in Round 3 of the competition last October, and scooped the top prize after a supporter vote earlier this season.
Refell made his Gallagher Premiership debut earlier this season, away to Worcester Warriors in Round 1 of the competition, and has gone on to make 13 appearances in the top-line domestic competition, as well as playing a key role in the club's climb to the European Challenge Cup semi-finals.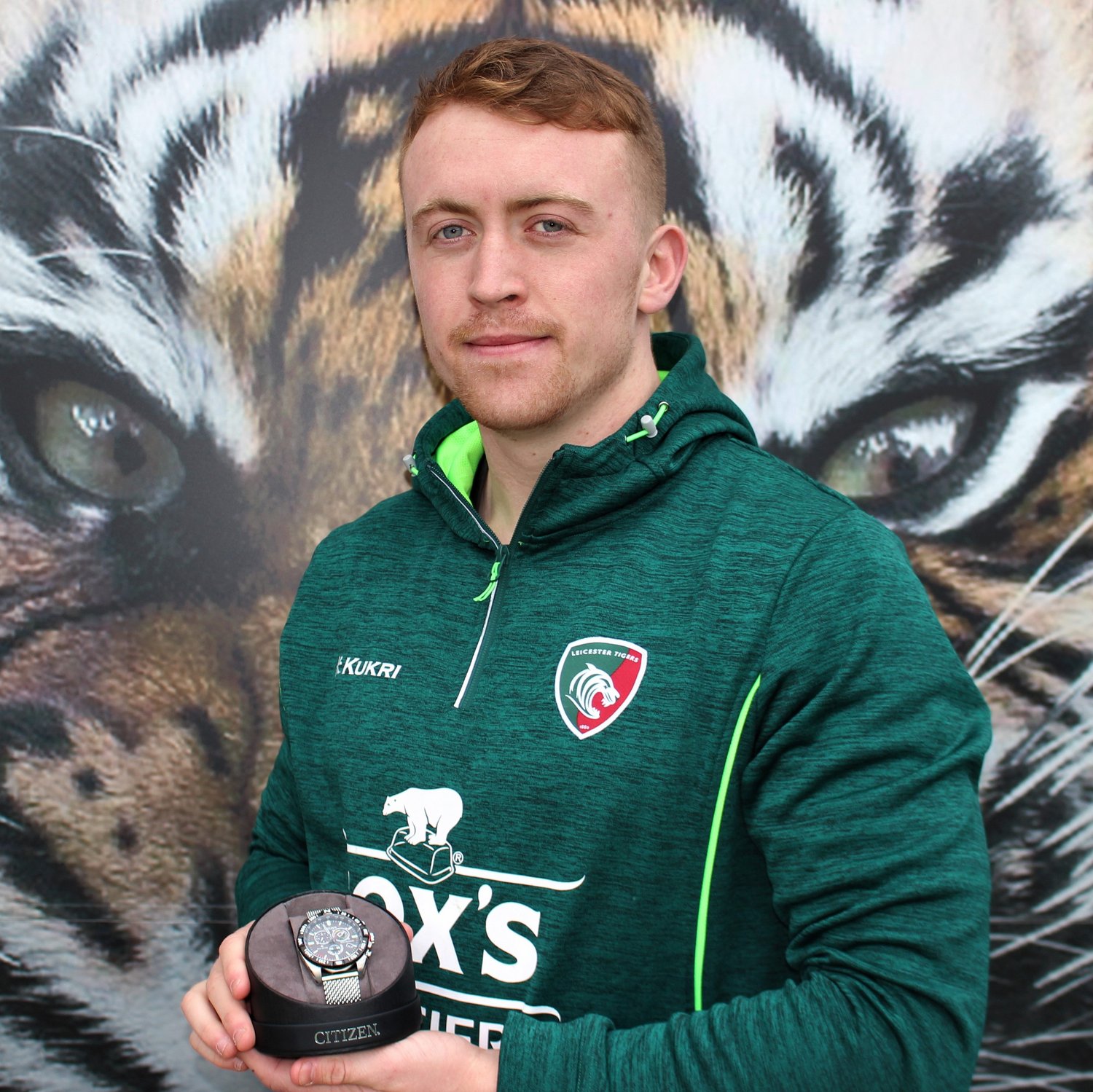 "There were a lot of very talented players on that shortlist, a lot that I played against in the tournament, and to get the award was special," Reffell said, picking up his prize.
The Pencoed-born forward has now made 19 appearances to date in Tigers colours, in a competitive back row alongside the likes of Jordan Taufua, Hanro Liebenberg and Luke Wallace as well as fellow homegrown talents like Harry Wells.
"Ahead of the start of the Premiership campaign I thought the [Premiership Rugby Cup] was really good for my development," Reffell continued.
"As a young player, all you want to do is get on the field and just play rugby. You do a lot of weights sessions, you do a lot of meetings, but ultimately you want to just go out and play.
"With the season being the way it was this year, the Cup was a big chunk at the start that gave me the confidence coming into the senior environment."
And he picked out the performance against Bath – where a 14-man Tigers team dug out a gritty win at The Rec – as a particular highlight.
He added: "When we went down to Bath and we defended for 40 minutes with a red card that was a great moment for the team."
Tigers director of rugby Geordan Murphy said: "We're really pleased for Tommy to be recognised with this award. It's testament to his hard work both in training and in every game he's played this season.
"The Cup gave us the chance to give opportunities to a number of our young, home-grown players like Tommy and it's been great to see him continue that development in the Premiership.
"Not only is he a real asset for us on the pitch, but he's a leader off it in helping drive the standards we want true Tigers to be identified with."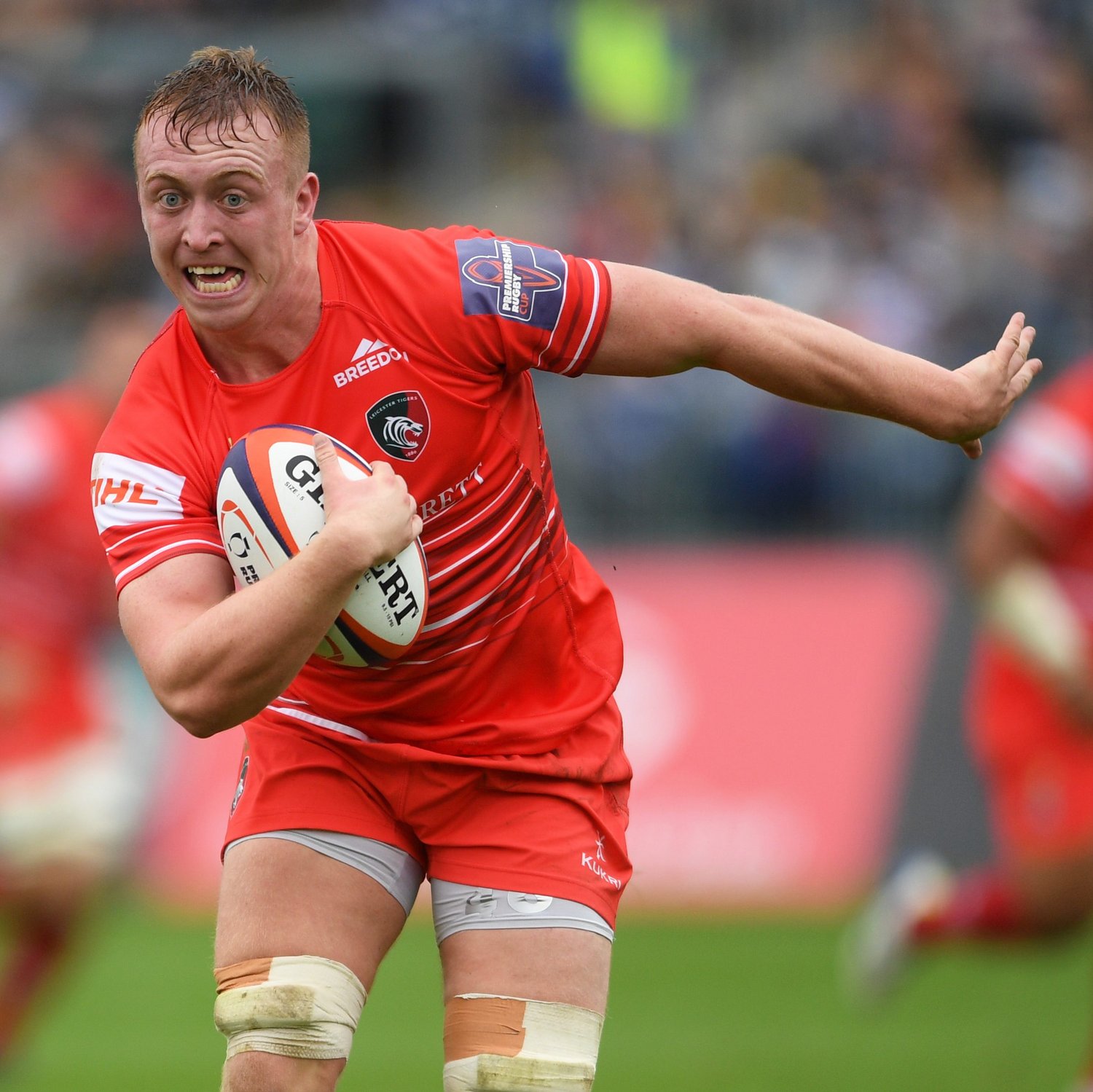 Launched in 2012, the Breakthrough Player Award celebrates and recognises under-23 players who have stood out in the development tournament, with last year's gong taken home by James Grayson as he led Northampton Saints to the title.
Using OPTA match statistics, a forward and back from each round, along with two players with outstanding overall competition statistics, formed the ten-man shortlist, which was submitted to a fan vote.
Bristol Bears' Will Capon finished second in the voting, while Fraser Dingwall of Northampton Saints was third.
In winning the public vote, Reffell also receives a Promaster Tough watch courtesy of Premiership Rugby partner Citizen.