Eagle-eyed fans will have noticed a unique addition to the Leicester Tigers home, change and training wear kit launched earlier this week.
Amongst the traditional green, white and red of the home colours and the unmistakeable stripes of the Tigers on the Change shirt, is the fearsome mural created by long-standing season ticket holder James Lad.
The club approached James and local street artists Graffwerk about the possibility of collaborating together on the kit designs for the upcoming, and what started as an initial idea turned into 'The Spirit of Leicester'.
Taking cultural influences and combining them with his love for the club, James' design was first showcased as a mural design to the south of the stadium, completed by the team at Graffwerk.
A local collaboration with Leicester production company Created By TEN, and the mural design was bought to life in the launch video for the club's home kit.
Read James' story, as well as how his design forms The Spirit of Leicester…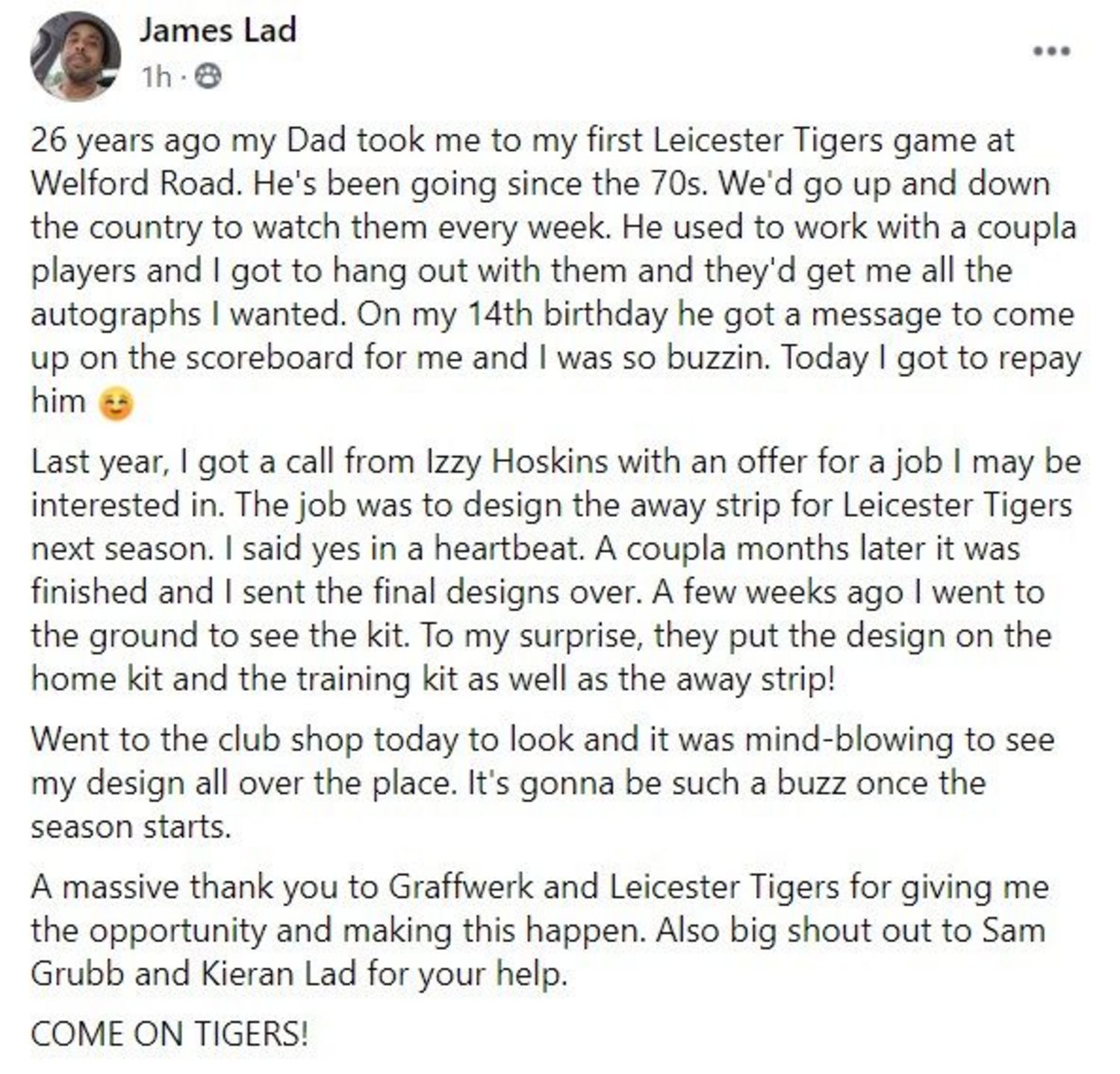 Supporters can buy the replica shirt, shorts and socks online and in-store now, and shirt personalisation is also available for £15.
The new shirts will be in junior (age 3-4 up to 13-14), women's (UK 8-22) and men's (XS-6XL) sizes. Baby and infant sizes are also available.
Items for UK delivery will aim to be dispatched within 5-7 working days. For personalised shirts, please allow between 7-14 days for UK delivery.