Congratulations to the five latest weekly winners with the TigersLotto, who each pick up £100.
This week's lucky Leicester Tigers supporters are;
Paul Taylor from Rothley;
Nathan Welham from Grantham;
Andrew Sortwell from Woodford;
Alan Jump from Derby;
and Andrew Freestone from Hertfordshire.
At our last home game, Frank Wheeler had the chance to follow his brother Peter on to the Welford Road pitch when he was announced as the club's latest matchday winner.
Every season ticket holder who plays the TigersLotto is automatically entered into our exclusive matchday draw, where one lucky supporter will win the cost of their season ticket back, and will join us on the pitch at half-time to collect their prize.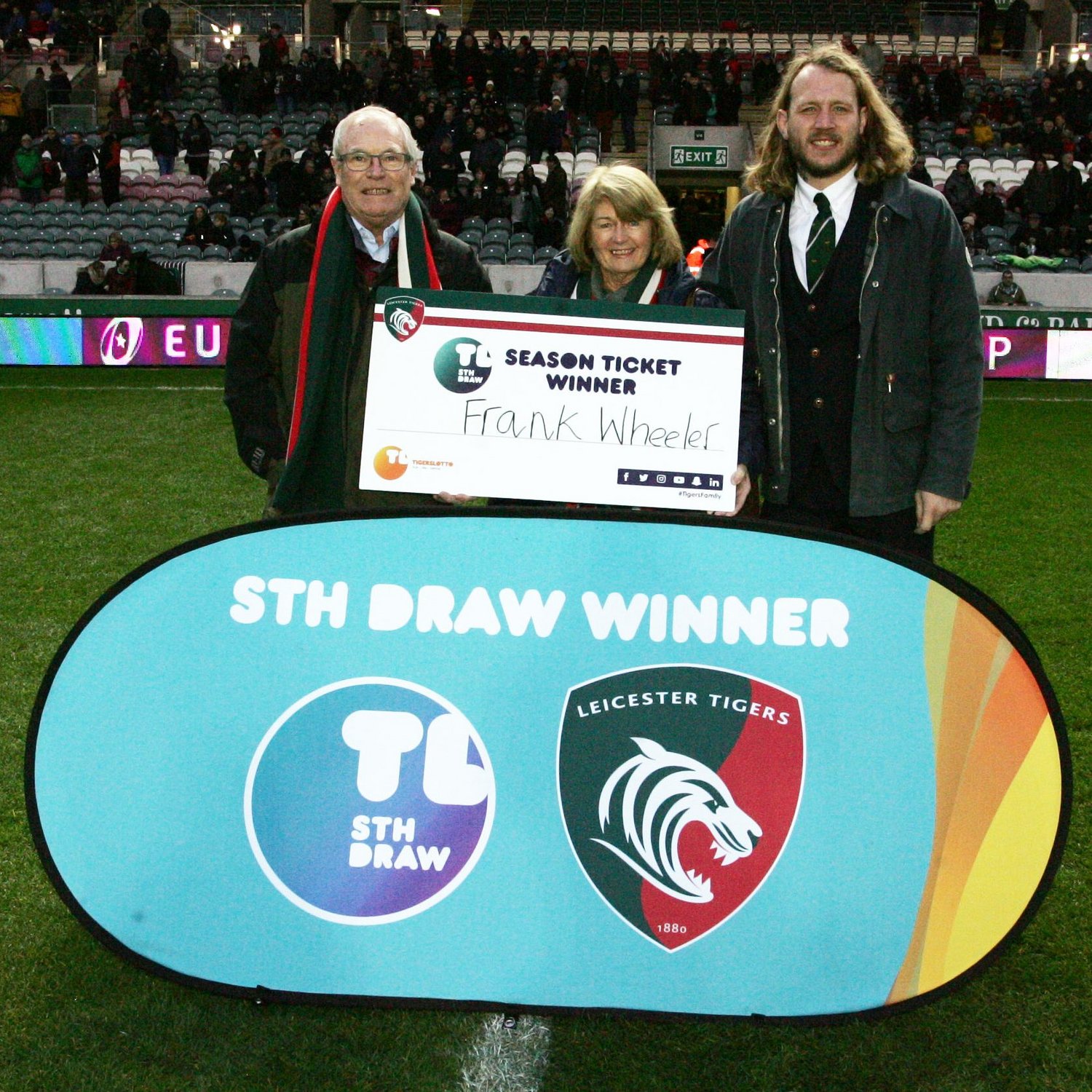 As Tigers hosted Pau in the European Challenge Cup, it was Frank's name that came out of the hat.
"We sit at the front of the Holland & Barrett Stand and I've never been on the field here before now – although my brother has done it many, many times!" said Frank as he received his prize from Tigers scrum-half Sam Harrison at half-time in the team's 41-20 victory over their French visitors.
Membership of the TigersLotto costs £52 a year, which puts you in with a chance of winning great daily and weekly prizes, plus the regular MegaDraws as well as the chance to win the cost of your season ticket.
You can find out more about all our TigersLotto benefits at the link below.