Leicester Tigers scrum-half Ben White says he is revelling in his run of first-team rugby despite a tough season.
The 20-year-old development player has featured 22 times so far this term – split evenly between starts and appearances off the bench – and is making the most of his game time in the green, white and red.
"The coaches have been really good with me," White said. "I know what my role is when I come onto the pitch and I'm just trying to do that to the best of my ability.
"We're a close-knit squad and we're all tight together, and everyone's just doing their job.
"Everyone knows that if, individually, we do our job and play to the best of our abilities, then we'll get the result; which is something I think we've been getting better at."
White replaced starting No9 Sam Harrison for the final quarter of last weekend's trip to Kinston Park to face Newcastle, and played his part in the defensive effort that held out the Falcons in the dying moments.
But he admitted the squad won't get ahead of themselves after one win.
"As a Leicester Tigers side, we're expected to win against whoever we play, and wherever we play," he added.
"We've got a strong team and we've got some world-class players and I think they stepped up at the weekend. We dug in deep and we got an important win."
"We're taking it week-by-week and building on our work-ons, we're reviewing games hard and we're training harder than ever."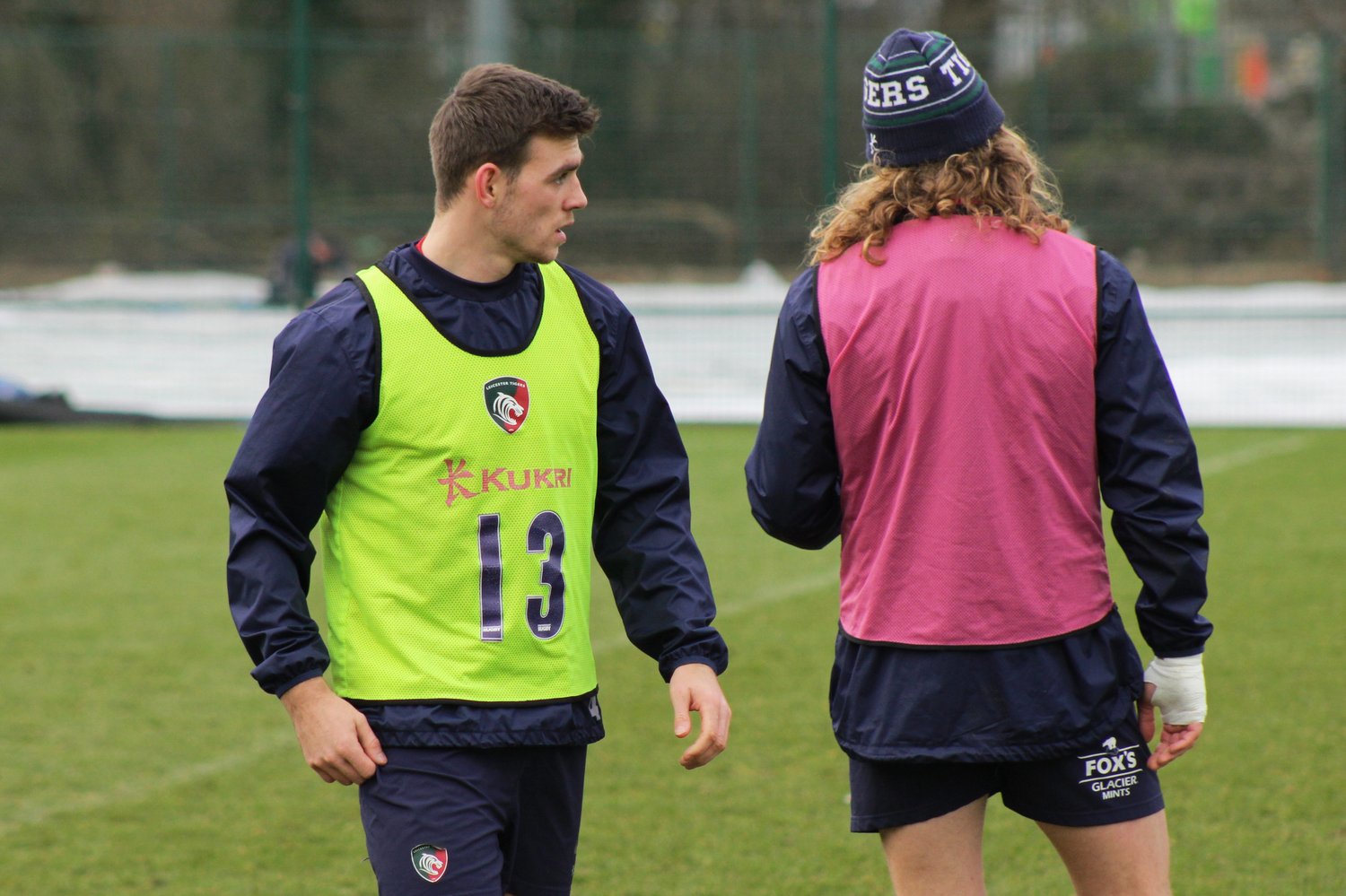 The Round 19 match marked White's 14th Premiership appearance of the season, and the scrum-half was keen to reflect on his development in what has been a difficult period for the club.
The former England Under-20s captain will compete with Harrison and fellow development man Harry Simmons for a starting spot in the remaining three rounds of Premiership action, with England scrum-half Ben Youngs sidelined with a shoulder injury.
White continued: "It's the most I've played in a Leicester shirt, [but] obviously it's been in difficult circumstances.
"This season has been a massive learning curve for me about a different end of the table than Leicester would expect to be at.
"There have been games where we've been winning by a lot, losing by a lot, close games, we've been ahead and we've been behind, and I think that mix of games will be good for me and has given me some experience going forward in my career."