Steve Borthwick discusses Heineken Champions Cup cancellation, returning to Gallagher Premiership action, the impact of the Six Nations and finding the right balance within the ranks of his Leicester Tigers squad.
While disappointed to miss out on another game in front of a jam-packed Mattioli Woods Welford Road, after a fortnight on the road, Steve Borthwick agrees it is safety that must come first.
The Leicester Tigers Head Coach shared the sadness of the squad following the cancellation of the Heineken Champions Cup Round 4 fixture against Bordeaux Bègles on Friday afternoon.
"First and foremost, we wish everyone at Bordeaux well and a swift recovery to those impacted," said Borthwick.
"We are very disappointed not to be able to share a matchday with the Leicester Tigers fans at Mattioli Woods Welford Road but the safety and wellbeing of everybody must come first."
With training weeks complete, teams announced and supporters sharing their thoughts on the must-watch match-ups to look out for on Saturday afternoon at Tigers HQ, the news was confirmed by EPCR that the French club were unable to travel following "a number of positive results" being returned from Friday morning's testing.
What we are seeing slowly grow is that cohesion from going through experiences and being faced with challenges together as this group
Leicester move to 19 competition points on the Pool B table after a 28-0 victory was recorded for the home side by EPCR, seeing them sit in top spot ahead of the rest of Round 4's fixtures being played.
Tigers had already qualified for the next round of the 21/22 European season, the Round of 16, after a third successive Cup win away to Connacht last weekend.
However, neither last week or this week in the build-up to was it a talking point amongst Tigers.
In fact, Borthwick admitted the qualification news was a surprise to many in the away changing room in Galway post-match.
"Qualification is not something we discussed prior to Connacht away, I think most people in the changing room post-match found out then and there that we had qualified," he said.
"It is not something we discussed in the build-up to this round either. Like every week, what we talked about was preparing to play Bordeaux at Mattioli Woods Welford Road.
Borthwick made several changes to his side from the matchday squad that came from behind to beat Connacht Rugby in Round 3, including what was to be return to action for international-duo Ben Youngs and George Ford as the starting half-backs.
The pair did not feature in the dramatic win in Ireland and Ford was named to lead the side, with club-captain Ellis Genge named among the replacements as Tigers youngster James Whitcombe was to be handed a debut start in Europe.
Whitcombe will now have to wait, like the rest of his Tigers team-mates, until April for another European appearance.
But, while we are sure many will have an eye on this weekend's results to see who Leicester's next opponents are in the Cup competition, focus has already shifted immediately to Gallagher Premiership action.
Specifically, Sale away next Sunday afternoon.
"This is another challenge for us as a group to adapt to, as we have had to at different times throughout this season, and our focus now switches to next weekend's away trip to Sale Sharks," he said.
"We know a big challenge awaits us next weekend against Sale, who have won their last three games in a row at home and have a squad filled with top-quality, international talent led well by an experienced coaching team."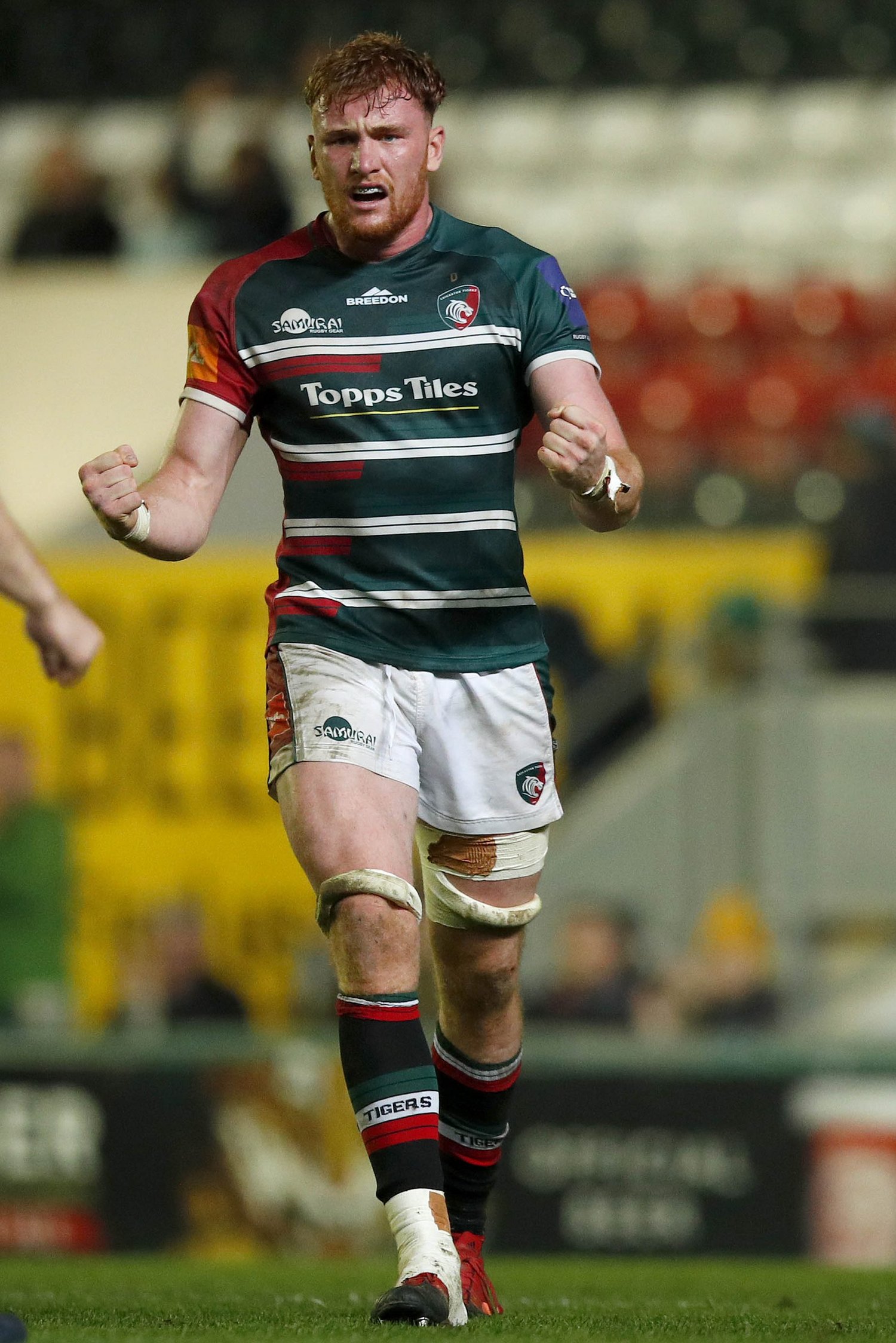 Genge and Youngs, as well as Joe Heyes, Freddie Steward and Ollie Chessum were all included for the European tie but will be unavailable to Borthwick next weekend after the quintet were named in England's Six Nations squad earlier this week.
When asked about the national squad unveiling, which will see Tigers without the handful of players for the coming months, Borthwick said: "I want to see as many players possible selected to play for their country, we all do.
"Everybody at Leicester Tigers is proud of any player who achieves their ambitions of representing their country."
Quizzed on those not included for national honours, and whether it had impacted any preparation at the club's Oval Park training ground, the Tigers boss said: "As for players not selected, that is a question for national team coaches and not for me.
"Every player at Oval Park this week has been fully focused on the game against Bordeaux, that was the only focus and every single player was brilliant in their preparation.
"That won't change now our focus switches to Sale for all of those players here, who will be putting their hand up for selection against the Sharks.
Borthwick's team for the Bordeaux-bout boasted some contrasting facts and figures within the matchday squad named.
Despite naming what would have been the most experienced, totalling more than 500 appearances, and the oldest backline of 21/22 European campaign to date, the starting Leicester pack was the least experienced and youngest of both this Cup and league season to date.
The front-row of Dolly, Heyes and Whitcombe averaged just over 21 years of age between them, while the starting back-row of Martin, Reffell and Wiese was just 22 years of age.
In the starting scrum, Calum Green was the only player older than 26 and one of just five players in the matchday squad who was more than 30 years of age.
While the side boasted 14 internationals, it included nine players aged 22 and under - as well as 11 Tigers Academy graduates.
Discussing those figures and the make-up of his entire squad, Borthwick stressed the importance of the variety within his ranks.
"If you look at our group, we are a young squad in comparison to most in the Premiership or Europe," he said.
"We have had more than 50 players involved on matchdays so far this season and our average age, in all competitions, is only 25 years of age.
"And, yes, while we are blessed with some very experienced players, this is a squad of which has not played a lot of rugby together.
"That experience is incredibly important and the senior guys we have are very influential in this group, but it isn't about relying on just the older individuals.
"What we want is a cross-section of players in age-groups, with different backgrounds, perspectives and experience levels to create a leadership density within the group."
"This is another challenge for us as a group to adapt to, as we have had to at different times throughout this season"
Almost a dozen nations are represented in the 21/22 Tigers squad and, while the experiences before coming together have brought the varying perspectives to the table, it's the challenges they currently face as one which are re-shaping the Leicester way.
"What we are seeing slowly grow is that cohesion from going through experiences and being faced with challenges together as this group," added Borthwick.
"I have given 39 players their Leicester Tigers debuts since I arrived a year-and-a-half ago, of which half have been this season. This group is still in our early days, still learning about one another.
"Even our coaching team is relatively new, when you consider we only added Kevin and Richard this season and only added Tom and Matt at the very start of the last campaign.
"Every day, not just at the weekends with fixtures, we are learning about one another and having to learn it quickly to ensure we are continuing to carry this team forward."
Leicester Tigers face Sale Sharks next Sunday (January 30) in Round 14 of the 21/22 Gallagher Premiership season.