Not only are Leicester Tigers set on bringing through some of the game'​s top sporting talents, but also helping to develop the coaches of the future.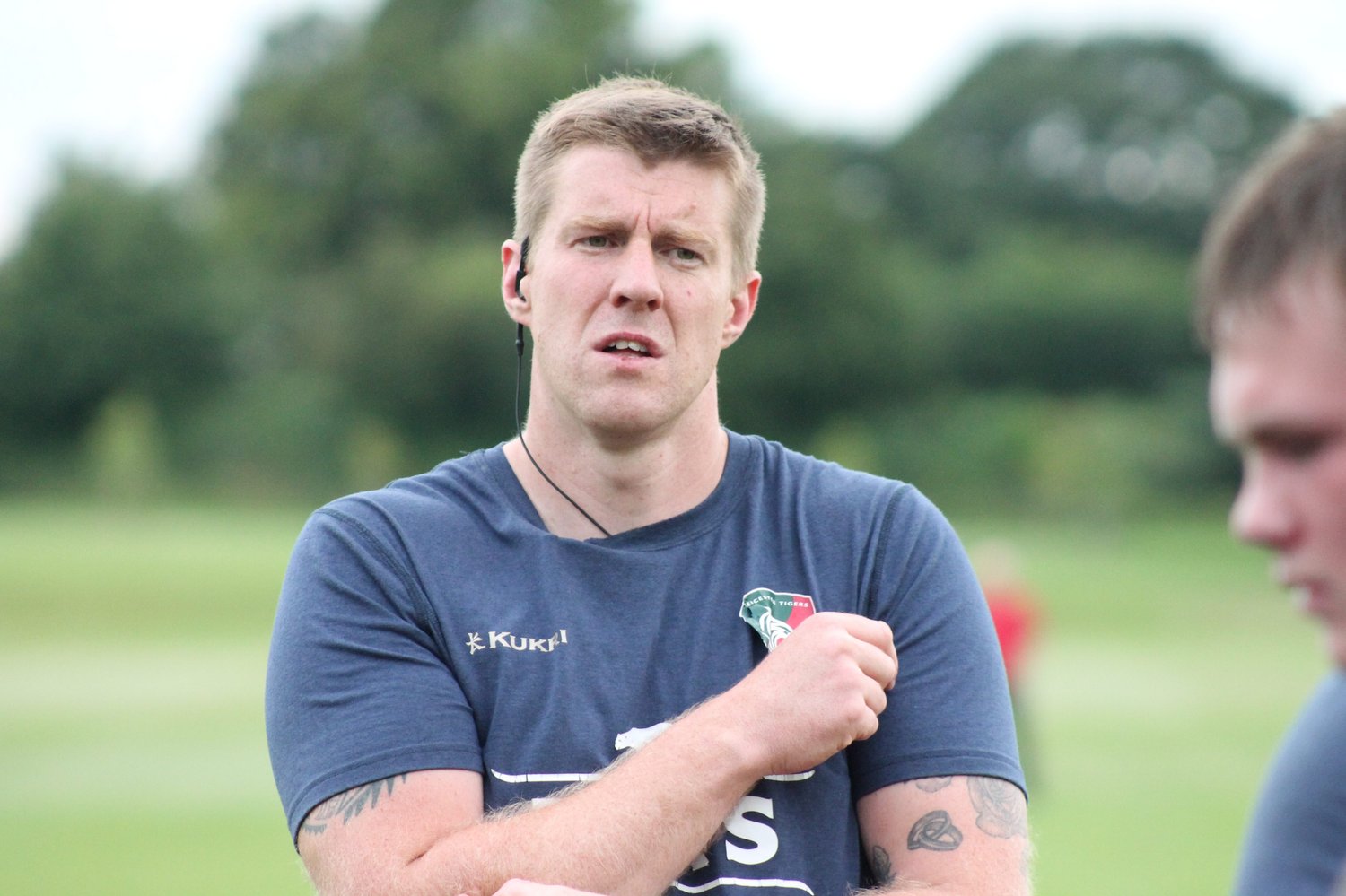 A number of coaches from Tigers' community department joined the academy's junior academy manager Greg Mannion to learn more about the club's talent pathway.
Gary Ayres, Ashleigh Theobald, Laurence Walters, Steve Hanna, Joe Reynolds and Ryan Stewart met with Greg at the club's Oval Park training ground as part of their continued professional development.
Rugby development officers play an important role delivering rugby sessions, training and programmes to all abilities in the UK and around the world.
From introducing new people to the game, to fine tuning specialist skills on rugby camps, the work our RDO's carry out are often some of the first steps for some looking to make it in the game.
Brought up in rugby league, Greg played for Wigan Warriors, St. Helens and Widnes Vikings at academy and development level alongside representing Ireland Students in a European Nations, World Cup and Home Nations.
"As a coach, I ran a rugby league academy in the Midlands which is where Leicester spotted me", Greg explains.
"Alongside my role as junior academy manager, I'm also an academy coach development officer looking to primarily create strong pathways for players within our talent pool, as well working with a number of hardworking and ambitious coaches."
"In the session, we chatted through the club's developing player programme knowing that the better knowledge coaches have of the programme, the more the team can be involved in the identification of players when they are out in the community."
"The latter part of the session focused on 'Differentiation'. We want to see players coming through the system adapt, therefore each session needs to provide a level of challenge that enables players to solve the problems using a variety of strategies. For each player this could differ and we need to recognise how we challenge that."
And what advice does Greg have for any aspiring rugby coach?
Context is Key | "When you observe a session or discuss ideas do not just replicate it. Understand the dynamics of it, where it fits into the bigger picture and how you can adapt it to meet the needs of your players."
Keep it Simple | "Do not over complicate the sessions or skills."
Adaptability | "The best players coming through are the ones who can adapt to the environment, the different players, styles and systems."
Find out more about Leicester Tigers community programmes, by visiting the link below.