Ollie Chessum admitted he "didn't really know much about it" but still enjoyed his first try in a Leicester Tiger shirt in a winning cause on Friday evening.
The 20-year-old, in only his sixth senior appearance for the club, claimed the vital score jjst three minutes after coming off the bench at the start of the second half to put Tigers ahead for the first time in the Round 12 encounter and on the way to a 33-32 win.
"I was at the bottom of a pile of bodies and didn't really know if I'd made it over the line," he said afterwards.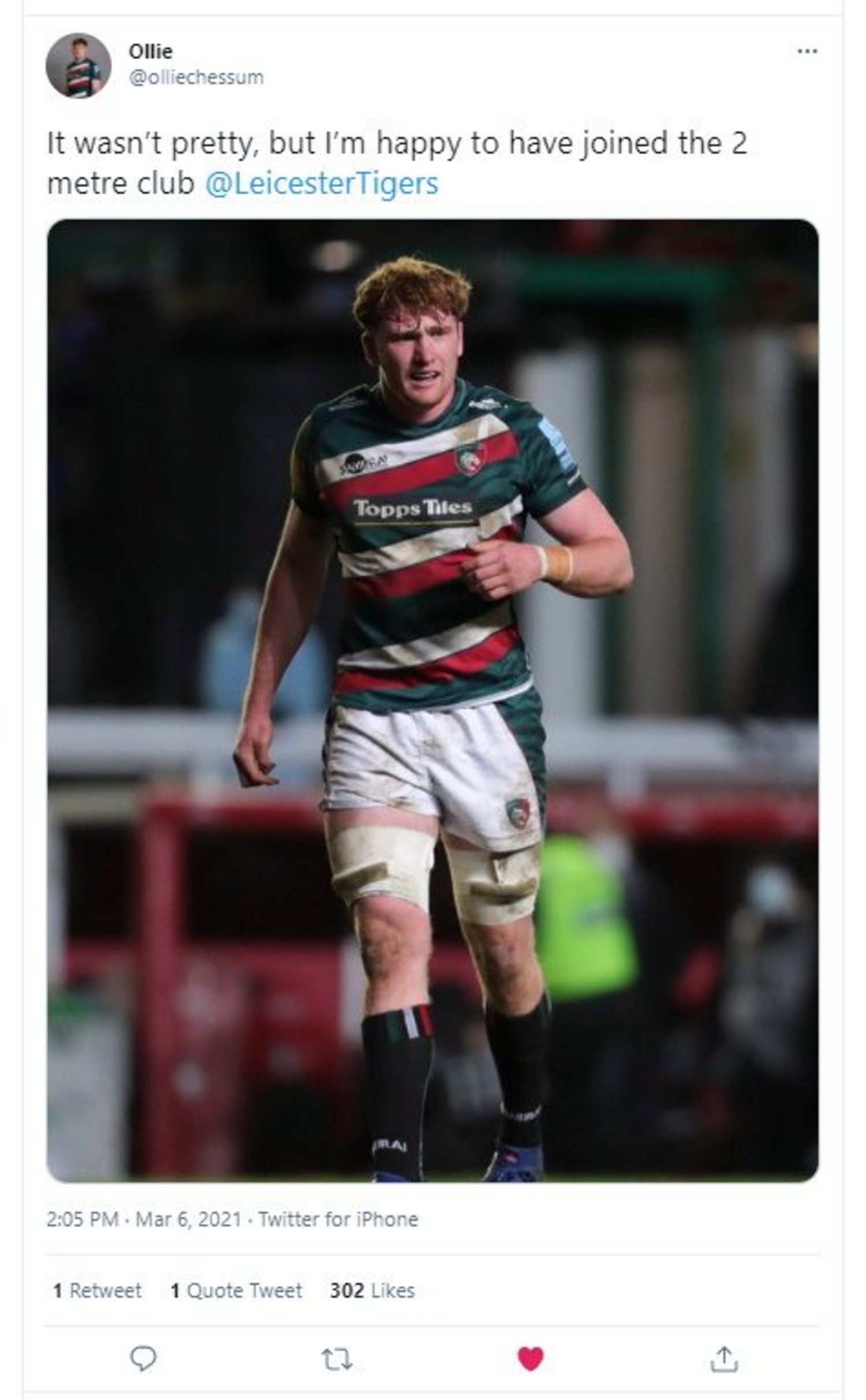 "But it was a great feeling to get a first try for the club. To do it in my home debut, and to get the win, and such a tight win, that's even better."
After also starting at Bristol the previous weekend, Chessum says he is determined to take every opportunity and learn from the experience around him in the squad.
"Tomas Lavanini took a knock and we were warming up at the end of the first half and I was told to be ready just in case," he said. "Steve gave me a nod about two minutes before we came out and said I was going on.
"After last week, I want to play as much as I can for the club and every opportunity I get is a massive opportunity to do whatever I can and hopefully put my name forward again."
To help him get there, Chessum is determined to tap into the knowledge of more experience players around him as well as head coach Steve Borthwick and his staff.
"Steve is great in the lineout detail with all of his experience there," he said.
"And if I'm uncertain about something, I can ask those senior guys about specific areas.
"I'll go to Harry Wells around the maul, or I can ask questions to Hanro and Cal Green as lineout jumpers that I really look up to. There is plenty to learn as a young player with that amount of experience in front of me."