Primary schools from Melton took part in The Nottingham Building Society Tag Rugby festival at local rugby club Melton Mowbray RFC.
Pupils in year three and four from Brownlow, Burton on the Wolds, Gaddesby, Sherard Primary Schools have been taking part in the club's popular tag rugby programme which introduces youngsters to the game and came together to celebrate their final session at the regions local rugby club.
Delivered by Leicester Tigers rugby development officer Pete Talbot and supported by The Nottingham, for many it was their first taste of competitive tag rugby taking part in a round-robin tournament supported by parents and teachers.
We caught up with some of the youngsters the schools involved to hear what they have been up to.
Meet Freddie, 9 and Baxter, 8 from Burton on the Wolds Primary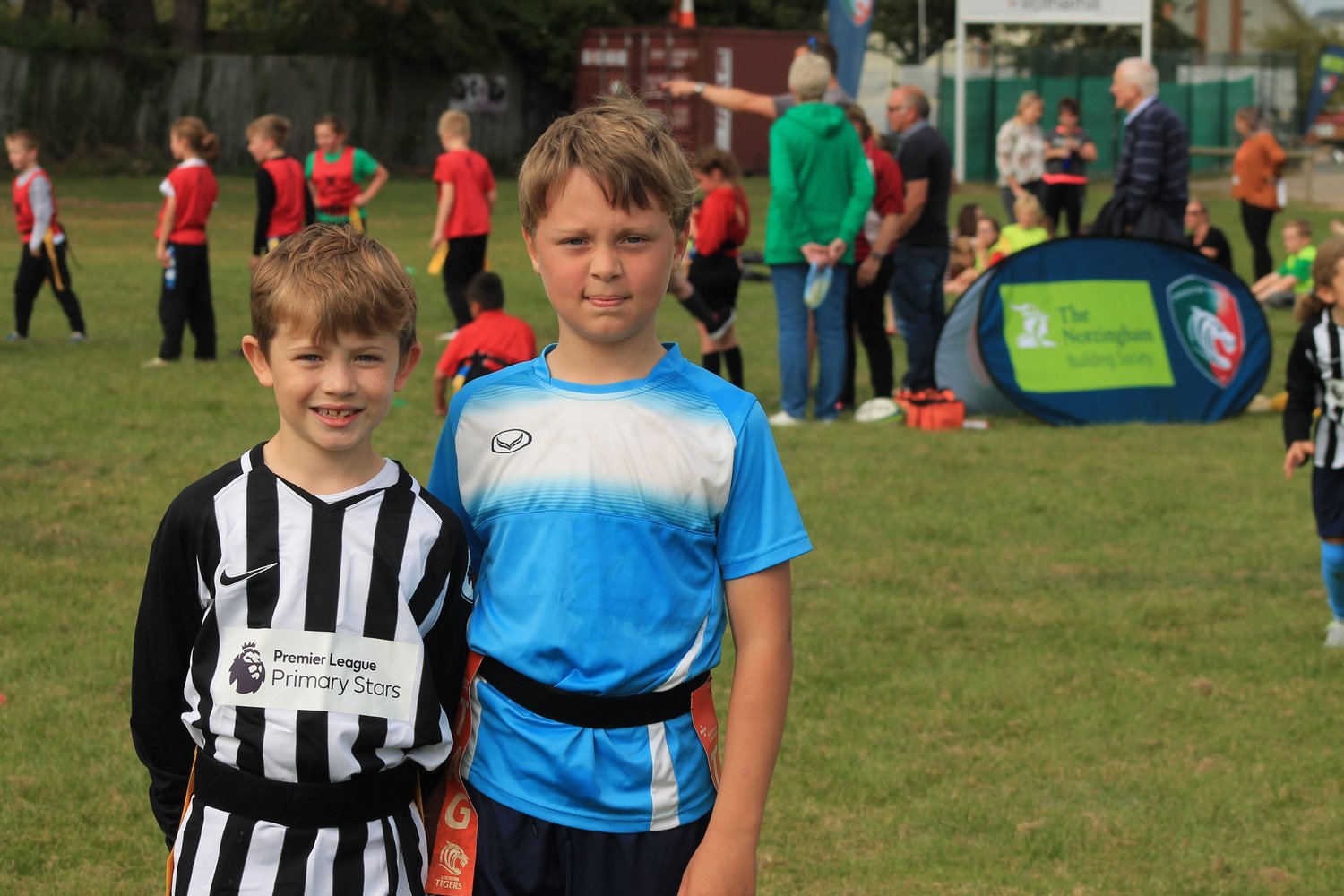 Baxter: "I've been enjoying playing rugby in my school and in my PE lessons and I've learnt a lot about the rules and skills. You can run around, and because there's no real contact, you don't have to worry about getting injured."
Freddie: "We were very excited when Tigers were coming to the school because we enjoy playing rugby and I've joined my local club Keyworth. Jonny May is my favourite player I hope to one day be as fast as him."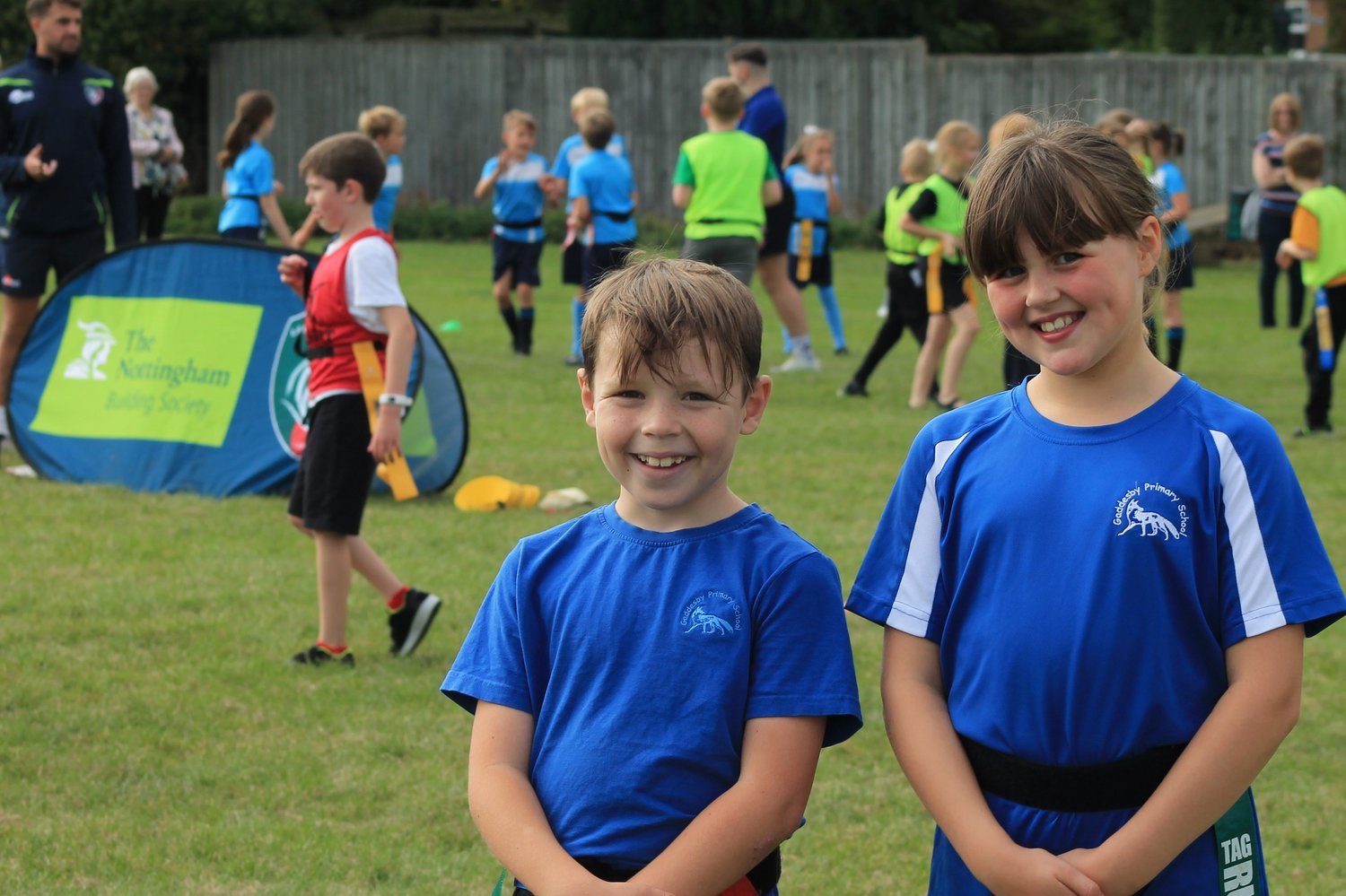 Say hello to Martha, 9 and Freddie 8 from Gaddesby School
Martha: "It's my first time playing rugby today, it's a really fun game to play - it's fun to try and get the tags. I started the game a little bit scared, but once I got my first try I wasn't scared anymore."
Freddie: "My dad is organising the event today, so I'm proud to see him teaching rugby. I play for Syston RFC and so I''ve been helping my mates to play rugby too."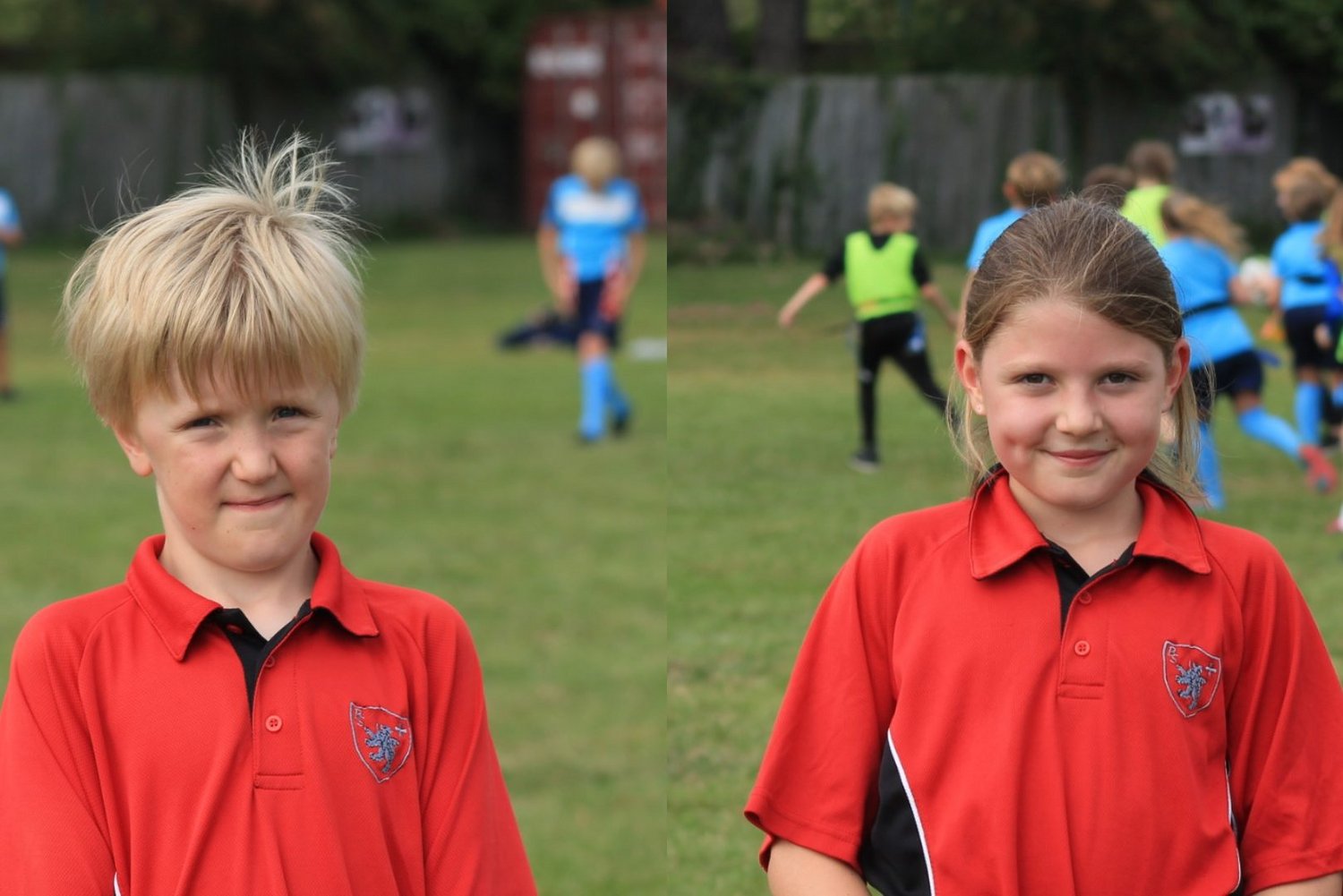 Oliver and Holly from Brownlow Primary School share what they have enjoyed
Oliver: "I'm new to rugby and I've really enjoyed scoring lots of tries – this is my first tournament, we've won a few games. It was good fun, scoring tries and I'm to be going to watch Tigers in October."
Holly: "This is my second rugby tournament and Pete has been really good at getting us playing games and activities in the lessons - my favourite was tag bulldog. I do running as well as I was excited to play against other teams."
At the end of the festival, all the schools listened to a special presentation from Pete and his team before handing out the Magic Moment award to Jack Marlow, 8, from Gaddesby School.
In his presentation, Pete shared that Jack showed real sportsmanship and willingness to help his teammates.
Jack added: "I don't play rugby but I want to help my teammates so all day I've been helping them and giving them a pat on the back, I think I've done well playing rugby and I just tried to do my best."
Each year, thousands of school children have the opportunity to play tag rugby with the Nottingham Building Society Tag Rugby programme.
If you'd like to find out more information, or get your school involved, simply contact [email protected] or visit the link below.