Leicester Tigers back-rower Henri Lavin has targeted playing in as many different competitions as possible this season as he continues his development at Oval Park.
Having run out in the season-opening Premiership Rugby 7s in September, the 19-year-old has been earning precious game-time on loan with Championship side Yorkshire Carnegie ahead of the Premiership Shield, which starts later this month.
"The key is getting as much game time as I can," he explains. "It's good to get out in as many different competitions as possible.
"The 7s was a different experience, but I really enjoyed it. I'd already played in the competition the year before, and this time around it was tough – really hard – but I really enjoyed it."
In recent weeks, Lavin has linked up with former Leicester team-mate Joe Ford, now player-head coach at Championship side Carnegie.
"There are some bigger bodies to what I'm used to in the Championship, so it's about adapting to that," he continues.
"But the best way of developing, improving and hopefully breaking into the Tigers first team is playing on loan.
"I've had a few starts so far and I'm just enjoying playing, and getting some game time under my belt."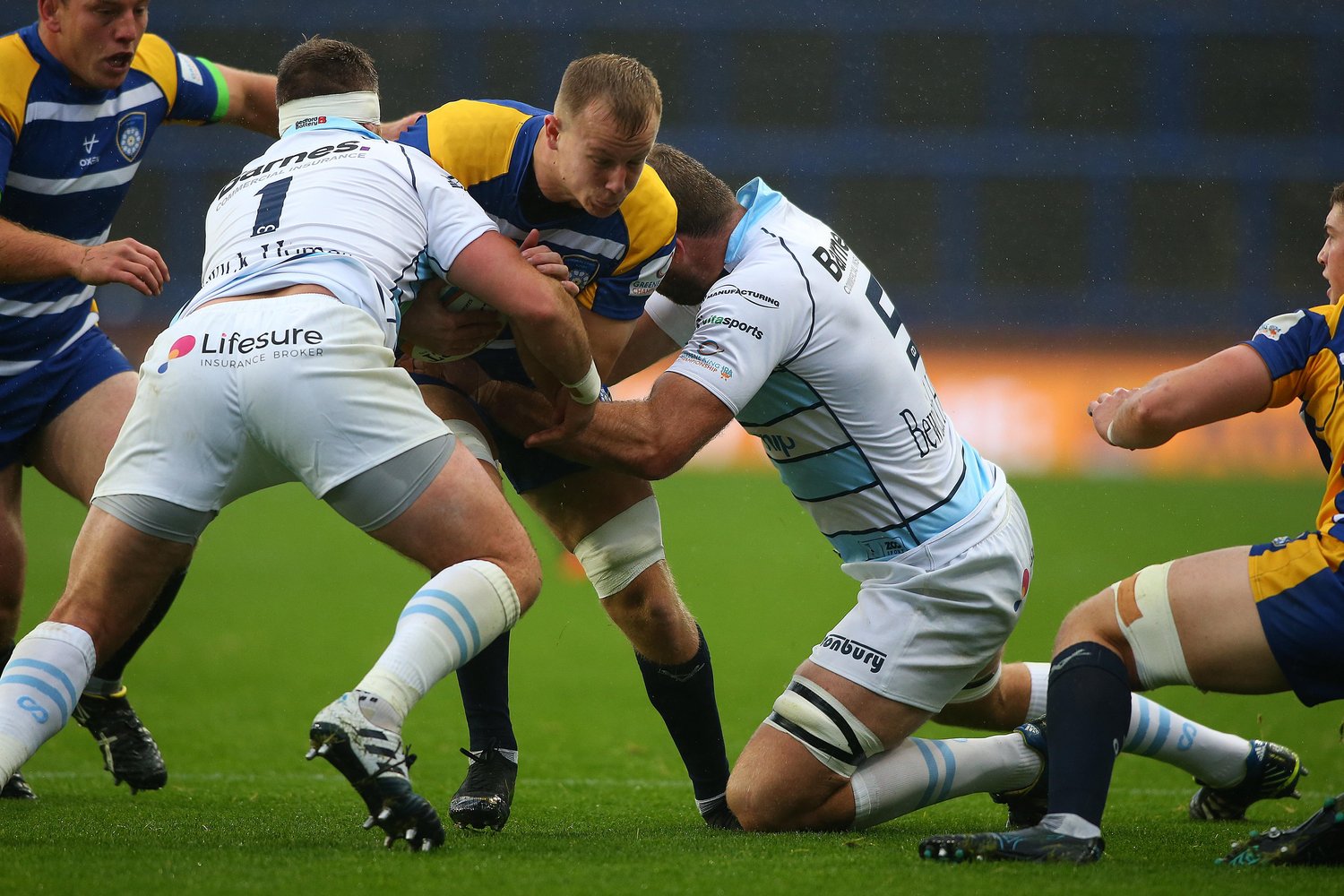 The familiar face of Ford, plus Lavin's development colleagues Thom Smith and Taylor Gough, has helped smooth the transition of training at Oval Park in the week and playing for Yorkshire come Saturday (or, this week, Friday).
Lavin adds: "I played quite a bit with [Joe] in the 'A' League last year, and he's been really helpful for me both then and now.
"He's a good player, and a really great bloke as well. We'll do work-ons after training and it's good to see another familiar face up in Yorkshire.
"Taylor is just starting to go up there, Thom has been playing a few games as well … and since we came through the academy together, we know what each other can do."
All three – along with fellow forwards Cameron Jordan and Keston Lines – enter a second year in the development squad, which means a move into the freshly refurbished squad changing room at the club's Oadby training ground.
"I've got my own peg now, which is nice," Lavin smiles. "It's really good to train with and against the senior players.
"Training alongside them is another physical step up, and you pick up little things in every session which have helped massively with my development."