A new decade dawns on Welford Road this Saturday, January 4 (1.00pm) as Leicester Tigers welcome Bristol Bears as the club's first opponents of 2020.
Check out our Matchday Guide for all the latest information for supporters.
GETTING TO WELFORD ROAD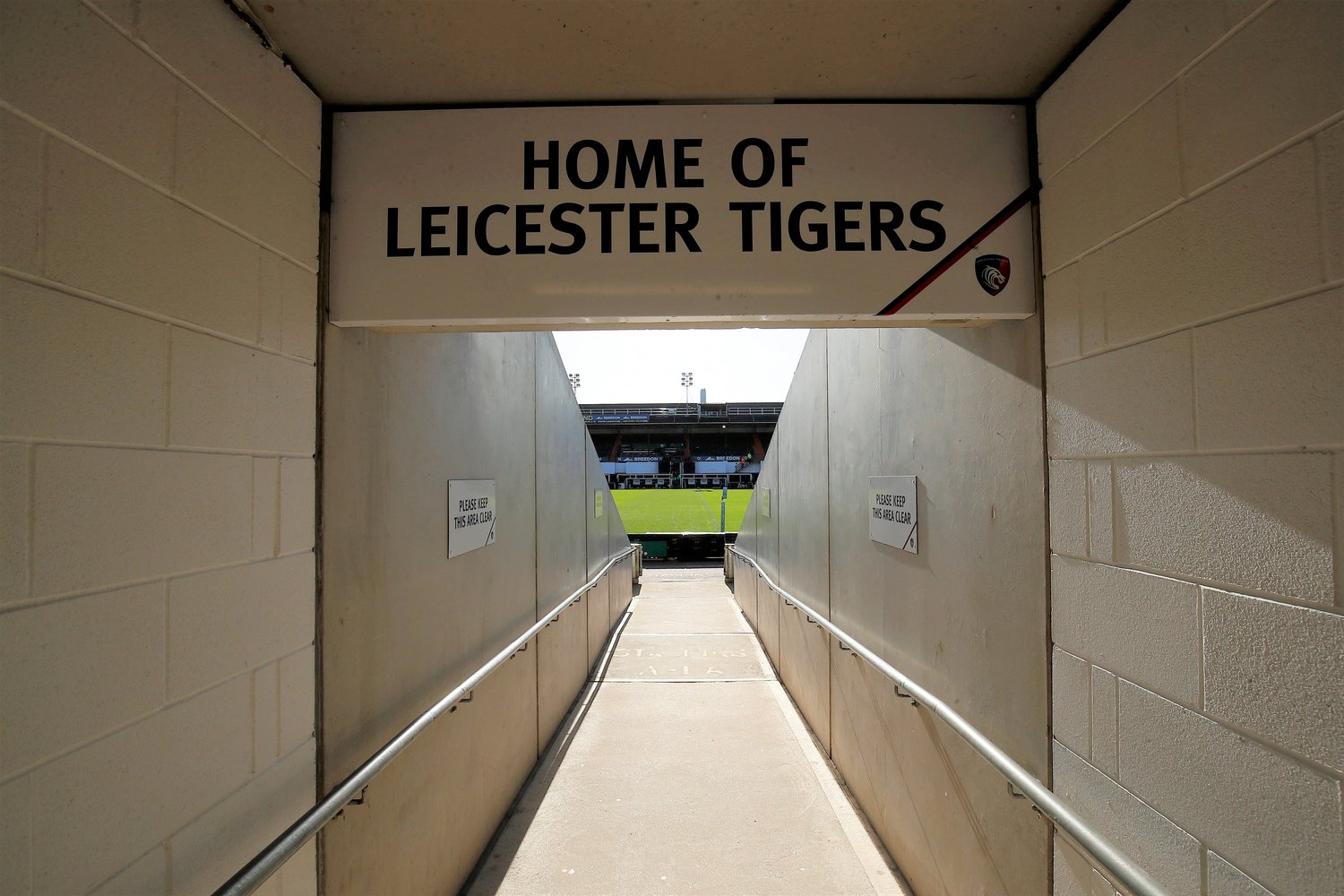 Fans are reminded that this weekend's fixture kicks off at 1.00PM. Matchday buses from Market Harborough, Oakham and Market Bosworth in line with the change in kick off.
For full details of how your trip to Welford Road may be affected, click the link here to read our Travel Info update for supporters.
Supporters arriving into the Final Whistle pre-match, please ensure that your have your match ticket ready for inspection.
BEFORE THE 1.00PM KICK OFF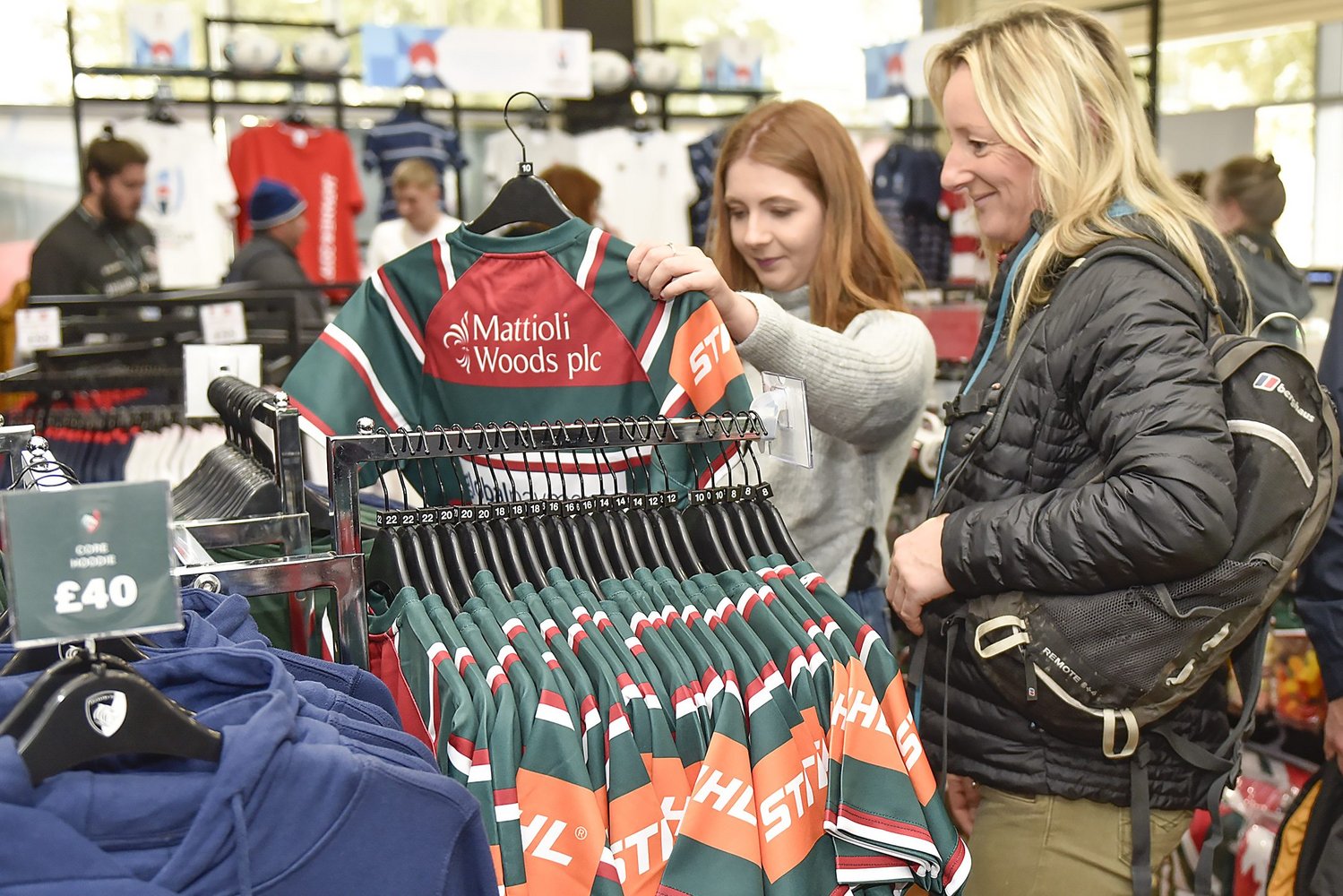 The club store will be open from 9.00am with a chance for supporters to take advantage of some January sales across a number of ranges.
The Junior Tigers Club Area will open two hours before kick-off at 11.00am with activities for young fans aged 16 and under to take part in activities and games, as well as the chance to meet Tigers players. The JTC is free to join and is located in the Final Whistle Bar. Sign up here.
Hear from inside the Tigers camp with a player Q&A in Final Whistle at 11.40am.
Welford Road is a CASHLESS STADIUM. Once you have entered the stadium, card and contactless payments is the only method of payment. Please read our advice for fans for more information.
Tickets are available at the Tigers ticket office, which will be open 9.00am until one hour after the final whistle.
You can use the print-at-home option for match tickets purchased online. Or, if you are picking up pre-purchased tickets, self-service kiosks are available at the collection point on the plaza outside the Holland & Barrett Stand. You will need your booking number handy to print your ticket at the kiosk.
GRAB SOME FOOD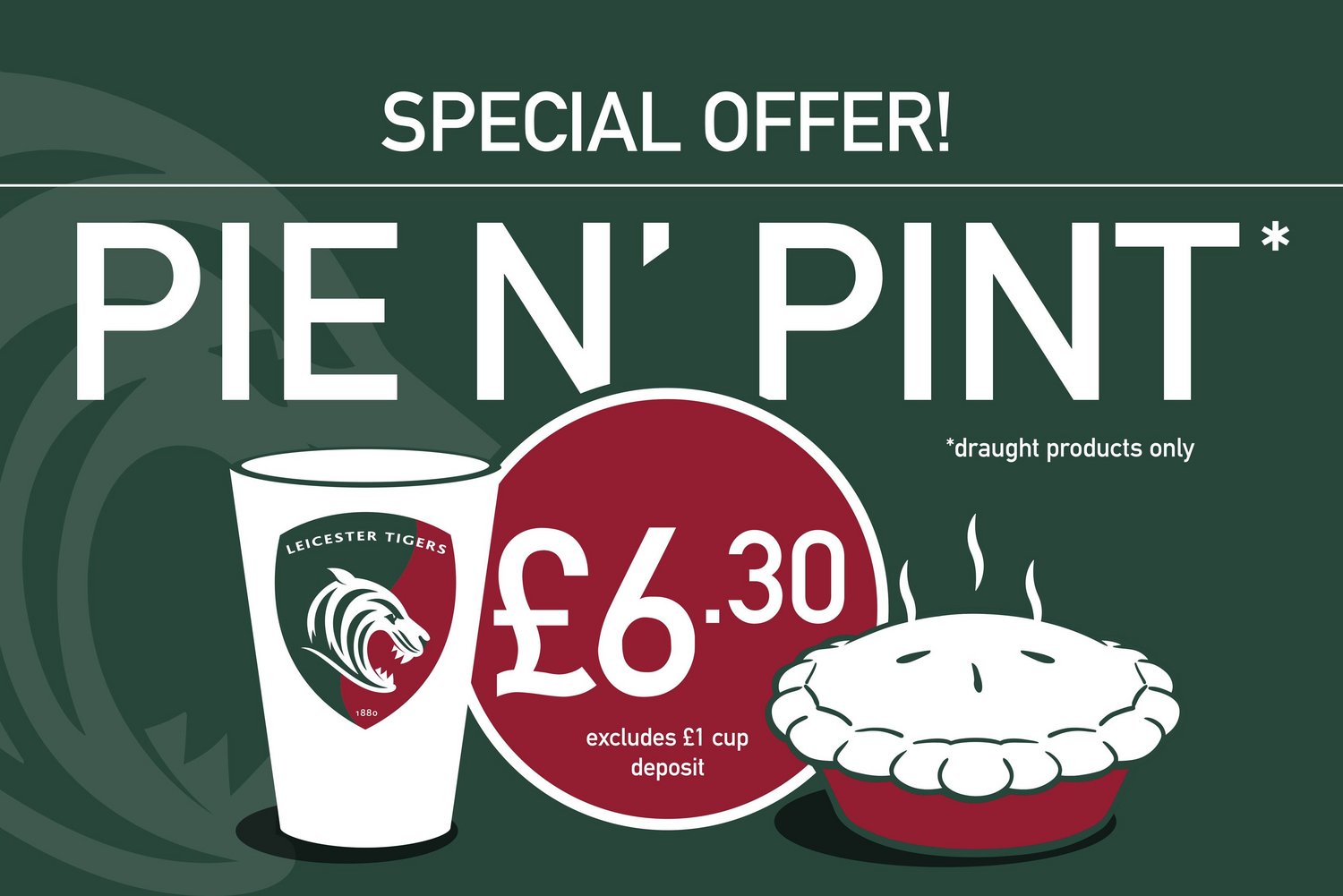 ​Stadium turnstiles, bars and food kiosks open will be open from 11.30am with a number of food offers for fans.
From 11.30pm to 12.00pm across the stadium, supporters will be able purchase:
Four pints for £15.50 (excluding £1 cup deposit)*
Pie 'n' Pint for £6.30 (excluding £1 cup deposit)
*draught products only
Also from 11.30pm to 12.30pm stadium-wide, there is a special pre-game meal deal offer for just £7.10:
1x hot food (excludes pizza)
1x soft/hot drink
1x confectionary
On the upper concourse of the Holland & Barrett Stand, there is an exclusive pizza offer for supporters available all game. Grab any pizza, wedges and two drinks for £12.50.
Tigers have teamed up with club partner Westons Cider to give supporters the chance to win a bundle of prizes on matchdays in a scratch card promotion. Fans who purchase a Stowford Press cider or Stowford Press Mixed Berries will receive a free scratch card with every pint, with the chance to win thousands of prizes.
30 MINS 'TIL KO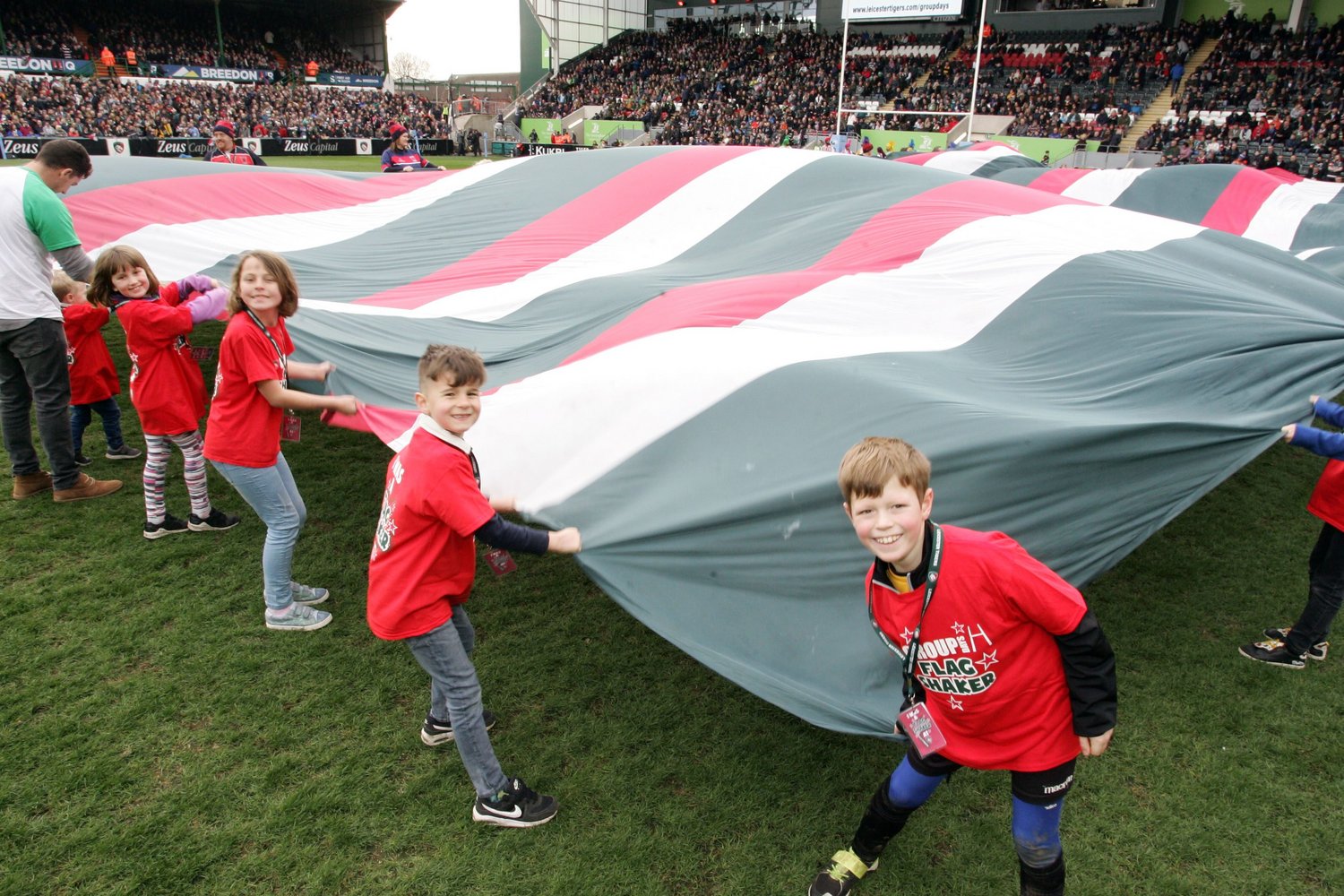 ​Saturday's match programme includes a chat with Sam Harrison as he prepares to say farewell to Welford Road. The 100-page handy-sized programme is available at stalls in and around the stadium, price £3. Stalls outside the stadium take cash payments, with stalls inside cashless only.
Fan Radios (price £10) are available from programme sellers and at the ticket office so you can listen to the referee or match commentary at games throughout the season.
Teams from junior clubs and schools in the region join us on the pitch as Flag Wavers and Guard of Honour in the approach to kick-off.
You can use the 'Big Screen' function on the Official Leicester Tigers App to submit photos of your matchday. Don't forget to take a photo in our Welfie Spot in the Mattioli Woods Stand.
HALF-TIME ENTERTAINMENT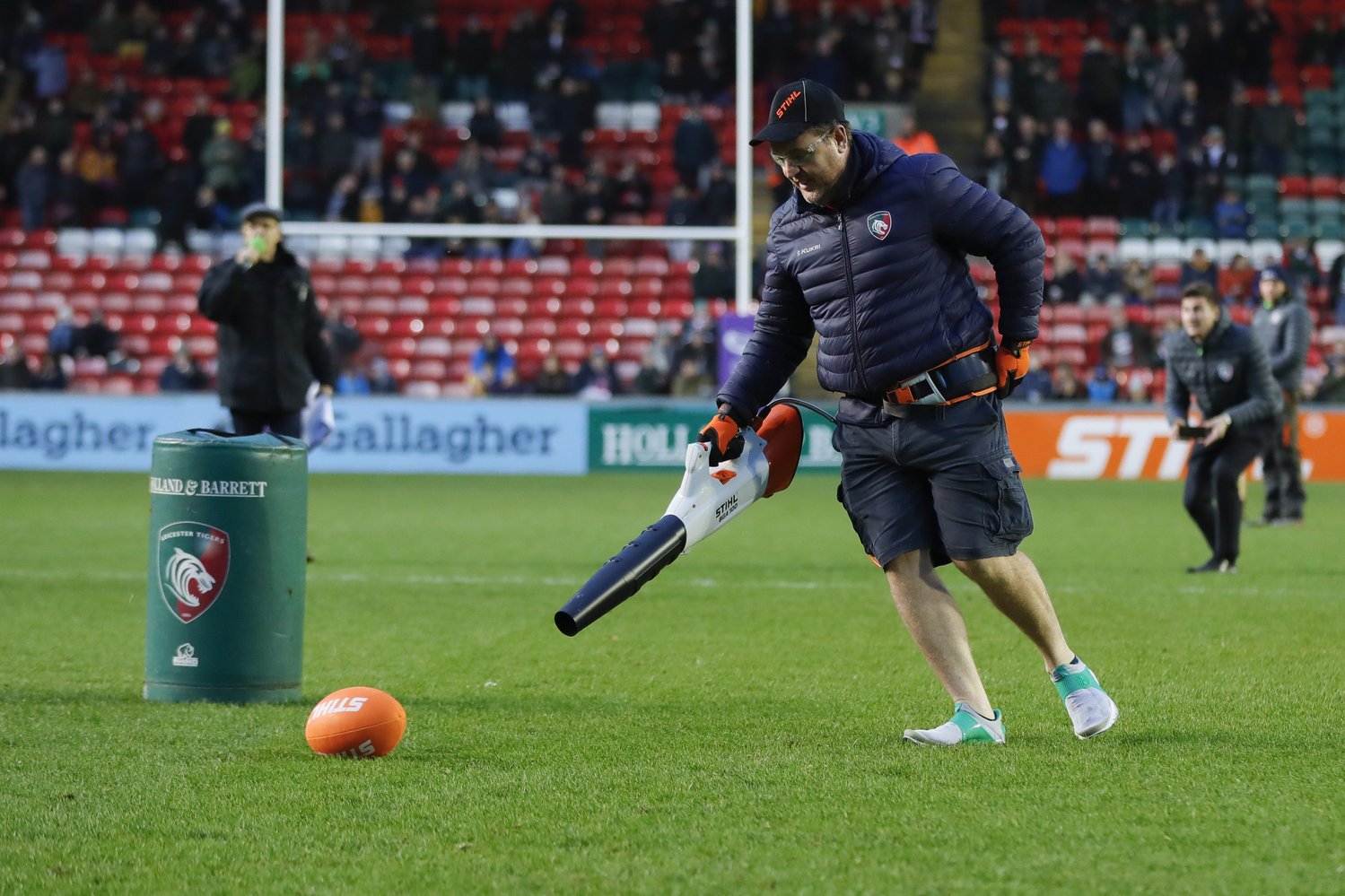 ​Look out for the Ultimate Big Boot and a special edition of the Golden Big Boot on the pitch with a chance for one supporter to win £100 of Joules vouchers.
Two supporters will also go head-to-head in the latest STIHL Blower Race half-time challenge as they race their rugby balls around our course using a STIHL cordless blower.
We will also announce this week's season ticket winner in the Tigers Lotto as well as welcome this week's matchday coaching clinic groups onto the pitch for a photo.
HANG AROUND FOR A POST-MATCH BEVERAGE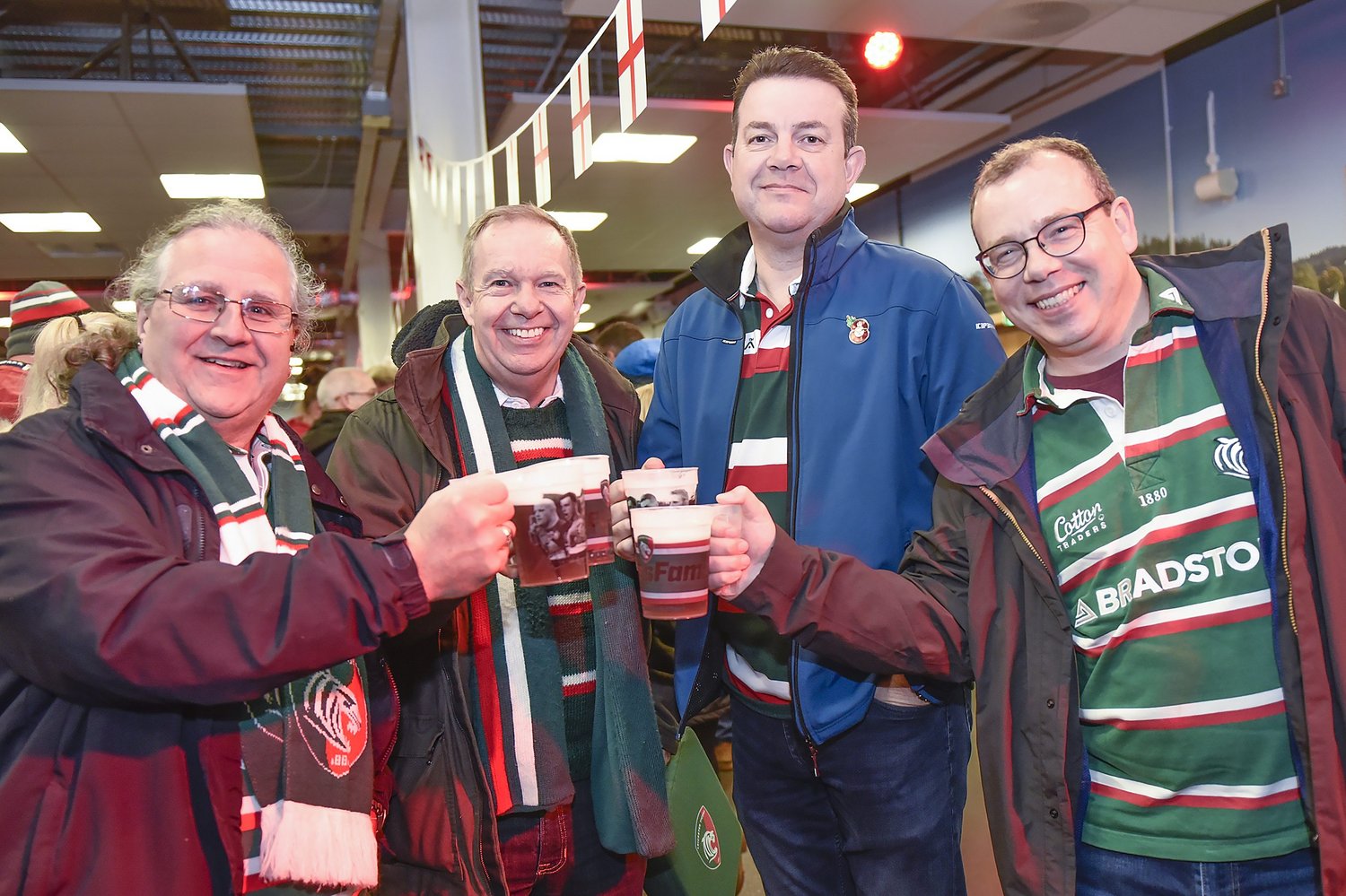 After the match, there is live music from resident band Rock Bottom in Final Whistle Bar and bars around the stadium will remain open.
Post-match, the Final Whistle Bar in the Holland & Barrett Stand will be running an offer on Tiger cask beers priced at £3.50 while stocks last (excluding £1 cup deposit).
Fans can redeem their £1 cup return from any till throughout the game. Post-match, fans will find dedicated cup return units positioned towards the main exits as well as at post-match bars that remain open. So pop in to either the Droglites, ABC and Crumbie bars or The Final Whistle Bar for a post-match pint.
The ticket office will remain open for an hour after the game. You can book your tickets for Tigers versus Cardiff Blues next Sunday (3.15pm).
The club store will also remain open for an hour after the game.