This season, the club is celebrating 25 years of the prestigious Prima Tiger Cup – the country's biggest single-aged youth rugby event of its kind.
With more than 70 U10s teams involved each season, we caught up with the man who has helped to drive the festival forward year-upon-year.
Eric Barker is a familiar face with local clubs, coaches and youngsters who have taken part in the festival over the years. Having been involved with the club since the amateur era, Eric has been coordinating the Prima Tiger Cup fixtures around Leicester and the Midlands – as well as at Tigers' iconic Welford Road home.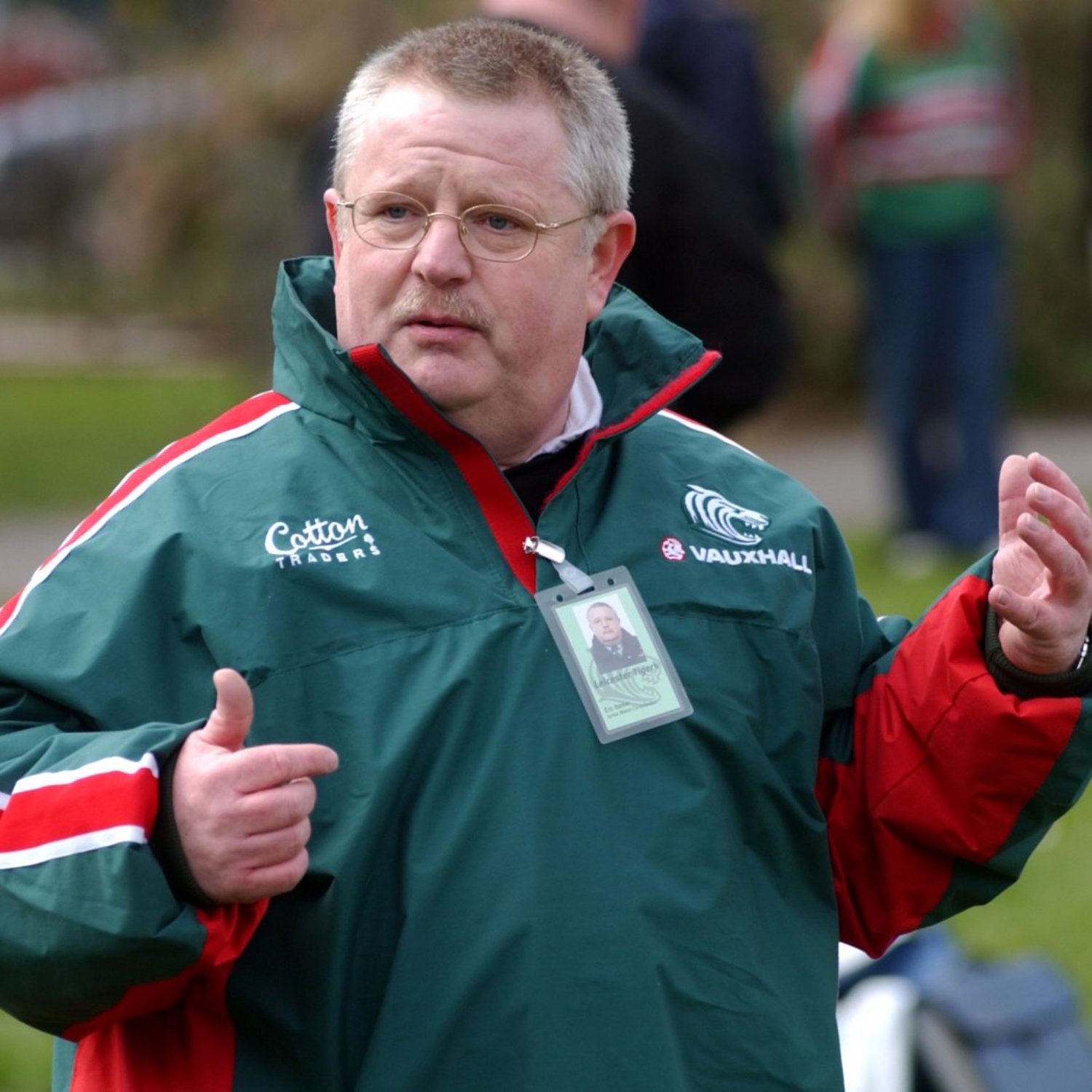 "Back in 1994/95, I was the secretary of the Leicestershire Rugby Union mini and junior section," Eric explains. "I received an invitation from then chief-executive Peter Wheeler and Ian 'Dosser' Smith to come to Welford Road and talk about the possibility of a Tigers' mini and junior section.
"I suggested this would have a detrimental effect on local clubs because kids and parents would want their kids to come to Tigers. So we created a way to involved communities and clubs across the region by inviting U10s teams to come and play at Welford Road before the Tigers first team's fixtures.
"We selected eight clubs from Leicestershire only at first, inviting them down to four different weekends, with teams including the likes of Hinckley, Market Bosworth, Lutterworth, Market Harborough and Syston.
"Prima Solutions of Loughborough got on board helping to sponsor and fund the festival and from there it grew and grew.
We were the first club to do something like this and create an official Fair Play scoring system which ensure that rugby values were rewarded – it's not just about the result on the pitch.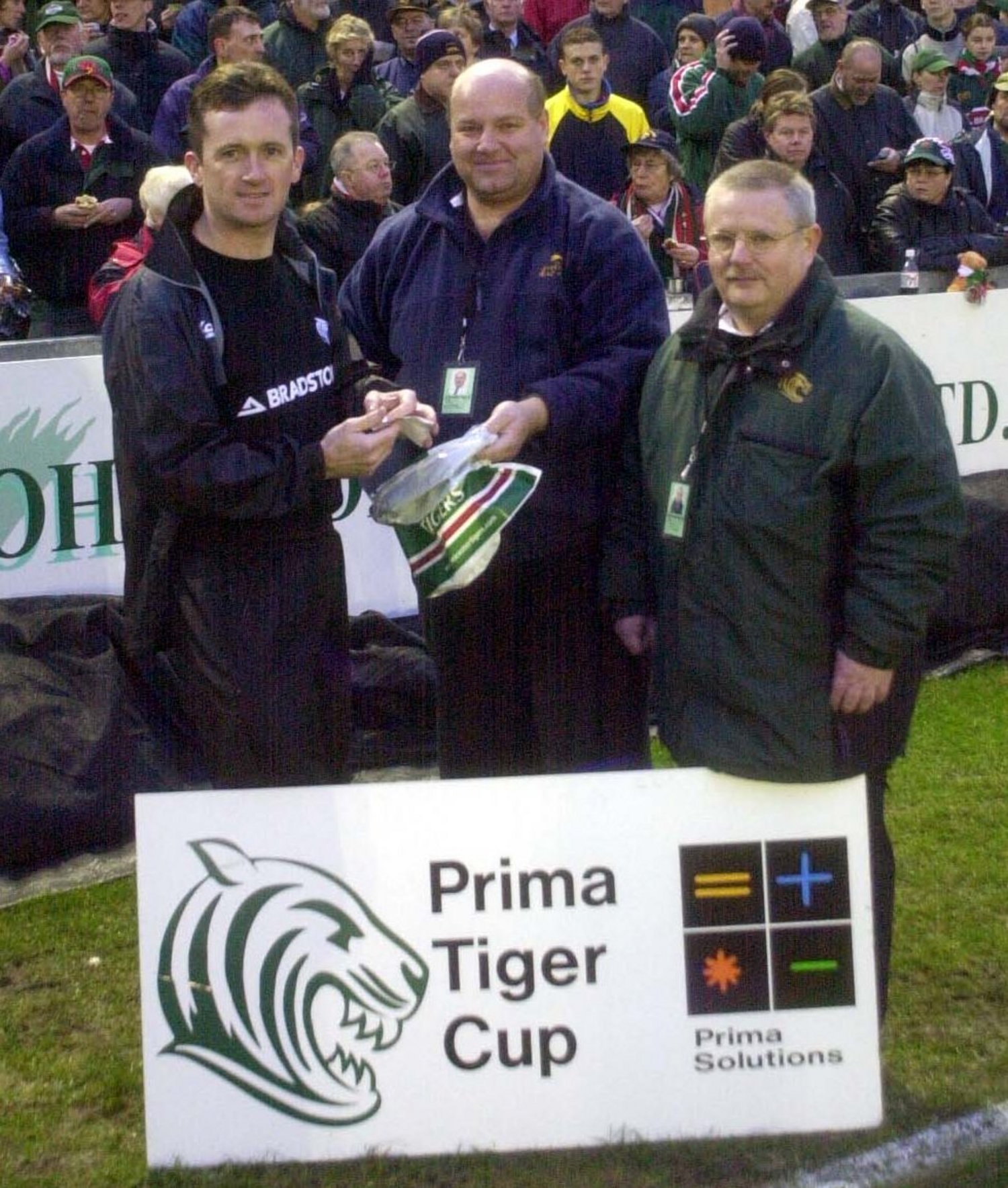 "Things like teamwork, sportsmanship and respect all add up to a team's overall score."
This season, the Prima Tiger Cup held festivals at Diss RFC, Lutterworth RFC, Tamworth RFC and Mellish RFC, before inviting selected teams back to play at Welford Road.
Young players will be returning to Welford Road for Tigers derby day fixture against Wasps in the third Welford Road festival of the season of Saturday, March 2 (3.00pm), which will be played after the first team's game.
The club also delved into its video archive and found footage from the 1994/95 season, which showcases the Prima Tiger Cup in its early stages. Young players from Loughborough RFC and Oadby Wyggestonians RFC took to the Welford Road pitch, with a young Eric Barker the man in the middle reffing the game.
"It's funny looking back. We were able to play before the first team games back then, as there wasn't much of a warm-up. But you can still see how much it means to the youngsters and I'm very proud to still be involved with the festivals."
Eric's two sons are also huge Tigers fans, with his eldest son Sean having spent 16 years working in the Tigers ticket office until last year.
Youngsters from Wymondham, Silhillians, Old Newtonians, Crusaders, Old Laurentians, Newark, Sutton Coldfield and Market Rasen and Louth rugby clubs will take to the pitch after Tigers showdown with Wasps on Saturday, March 2.
Find out more about the Prima Tiger Cup by clicking here.
Be sure to hang around after the game and cheer them on and if you don't yet have your match ticket, get in touch with the Tigers ticket office on 0116 319 8888 (option 2) or click the link below.