For the second year in a row, the Leicester Tigers Foundation hosted a group of local schools for the PowerHouseGames offering the chance to play on the famous Mattioli Woods Welford Road pitch.
Last year, Leicester Tigers became the first sports club to partner with Power2Inspire to host their signature event, which encourages people from different backgrounds to work together to learn new skills and have fun.
This was the second PowerHouseGames at Mattioli Woods Welford Road and featured guest appearances from Leicester Tigers senior academy members Morgan Meredith and Joshua Manz and Women's team players Bryany Chalk, Zoë Evans, Abi Gordon and Ofure Ugiagbe alongside students from Birchwood School, Two Rivers School, Lady Byron School, The Haven School, Robert Smyth Academy and SMB College Group (Brooksby) to participate in a range of inclusive sports.
There was also support provided from Leicester City and Leicestershire CCC, ensuring representation from across the local sporting community.
Players and students took part in a mix of inclusive games spread across six rounds including Goalball, Sitting Volleyball, Touch Rugby, an Obstacle Activity, Kwik Cricket and Walking football.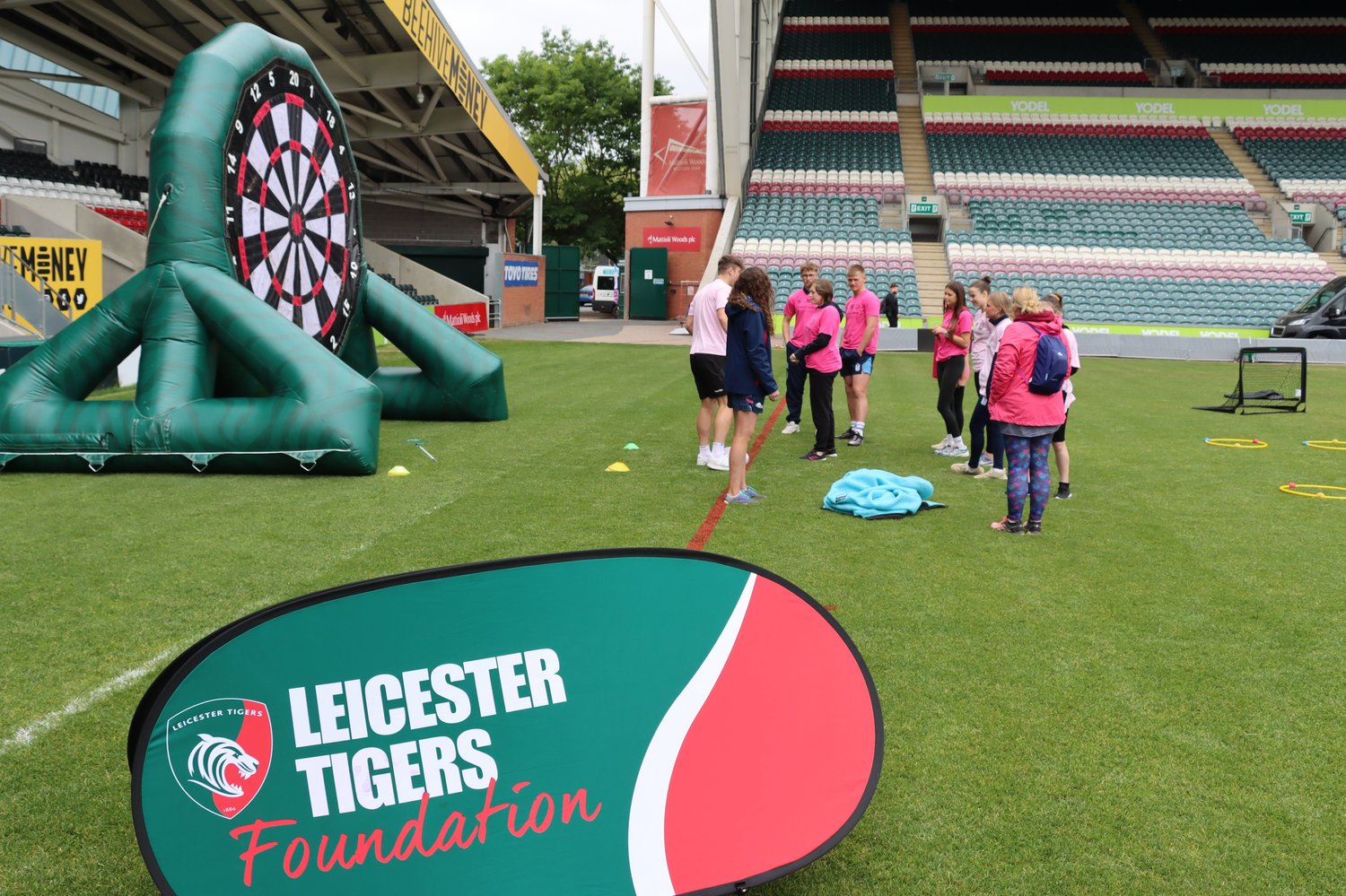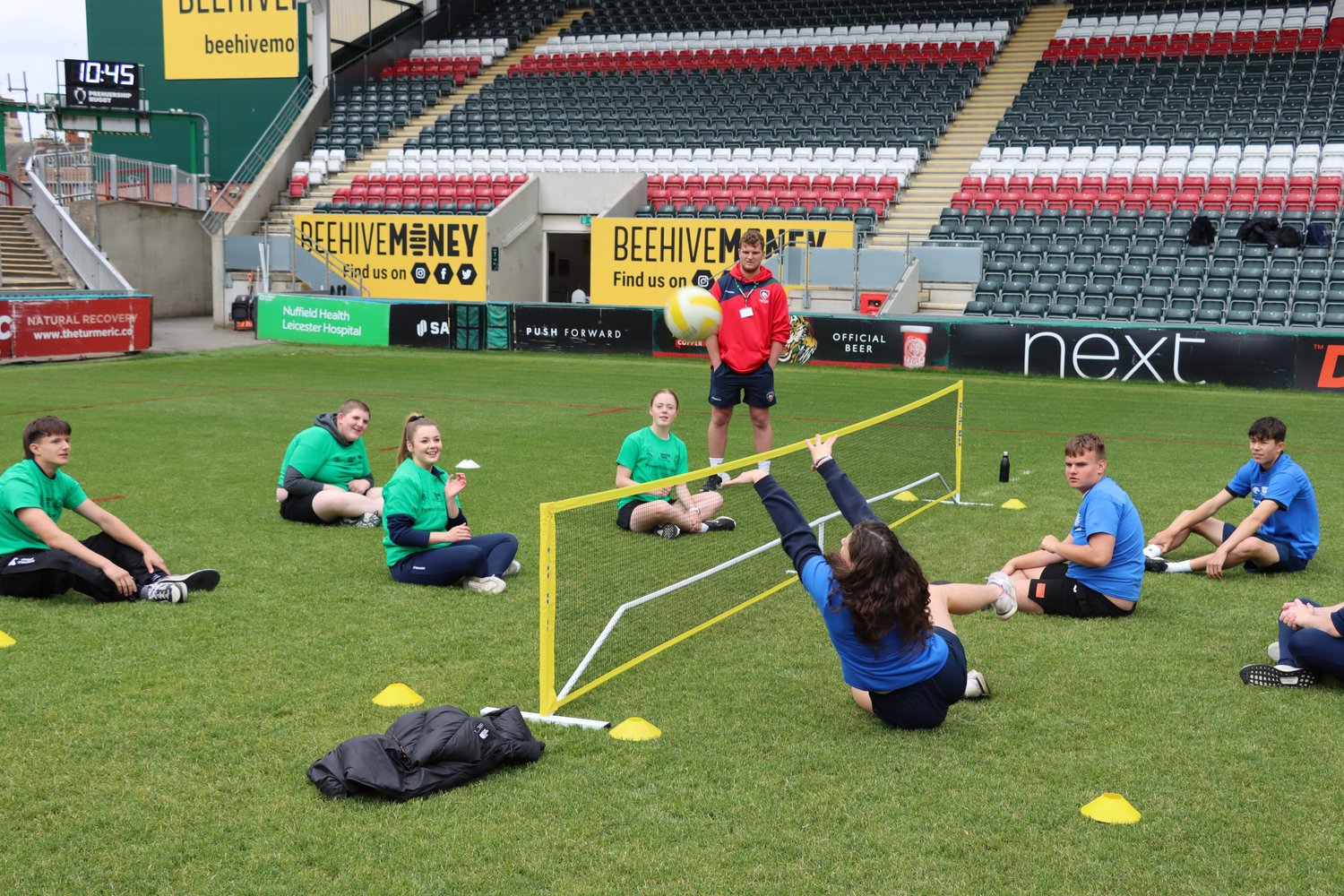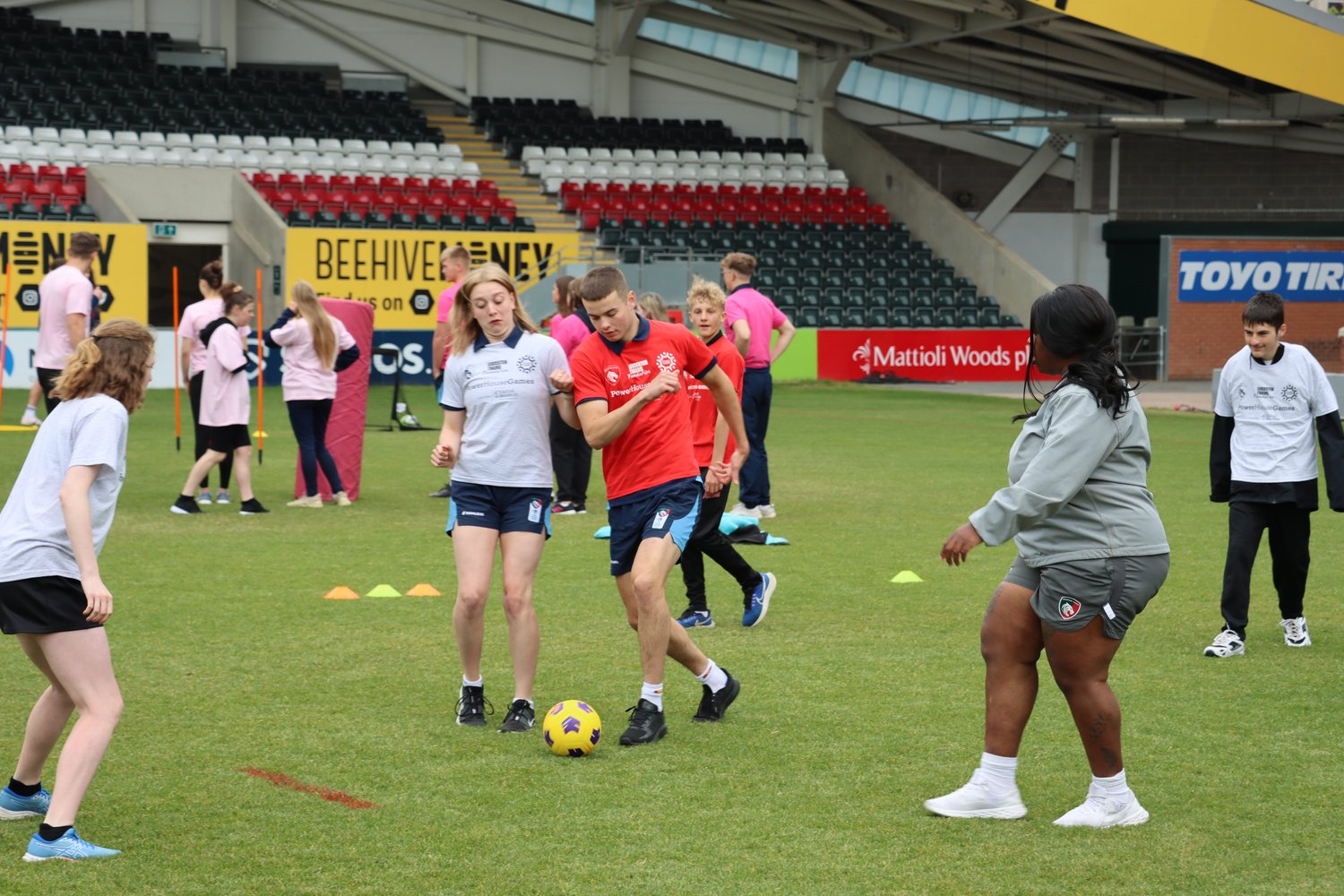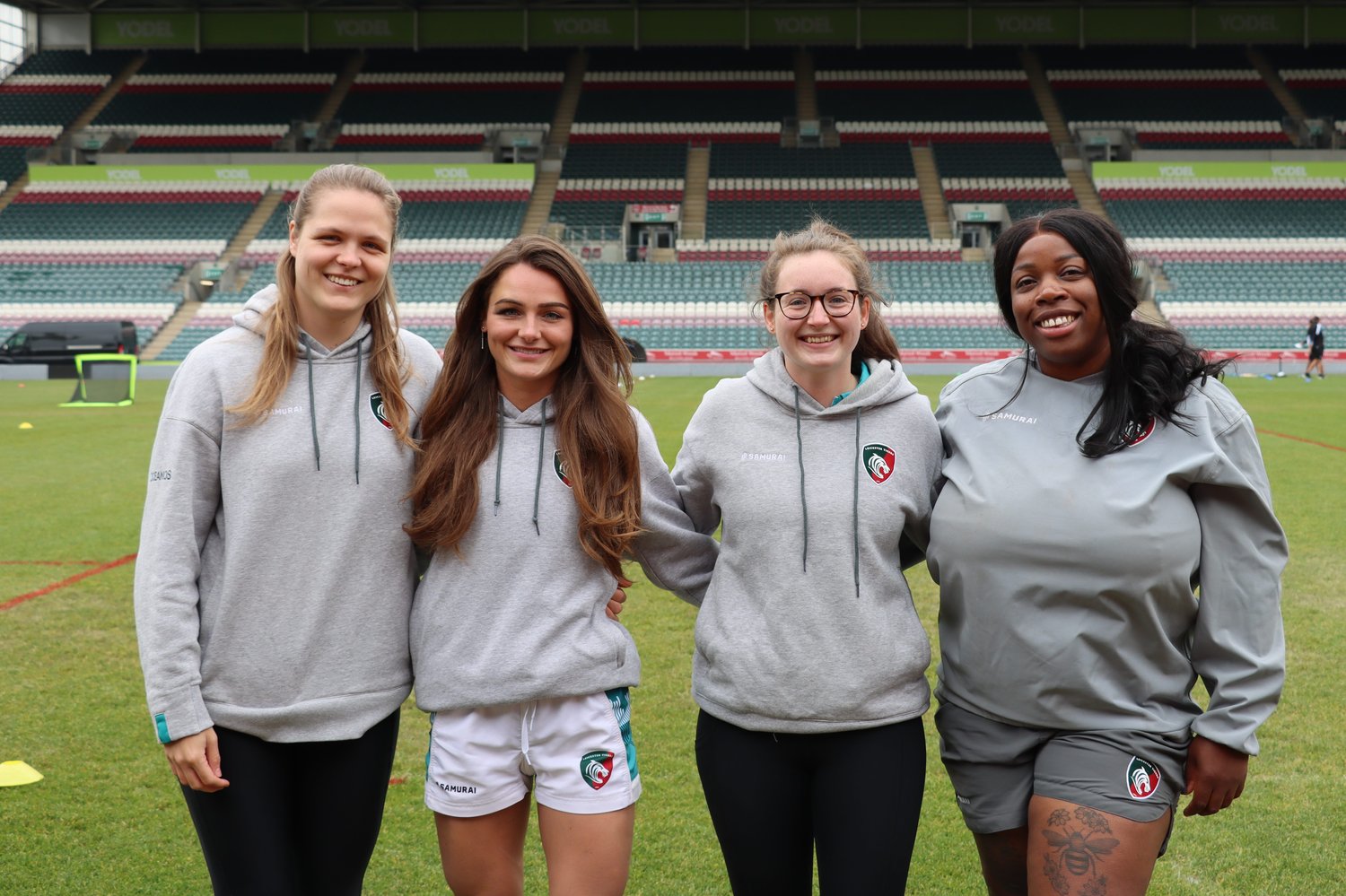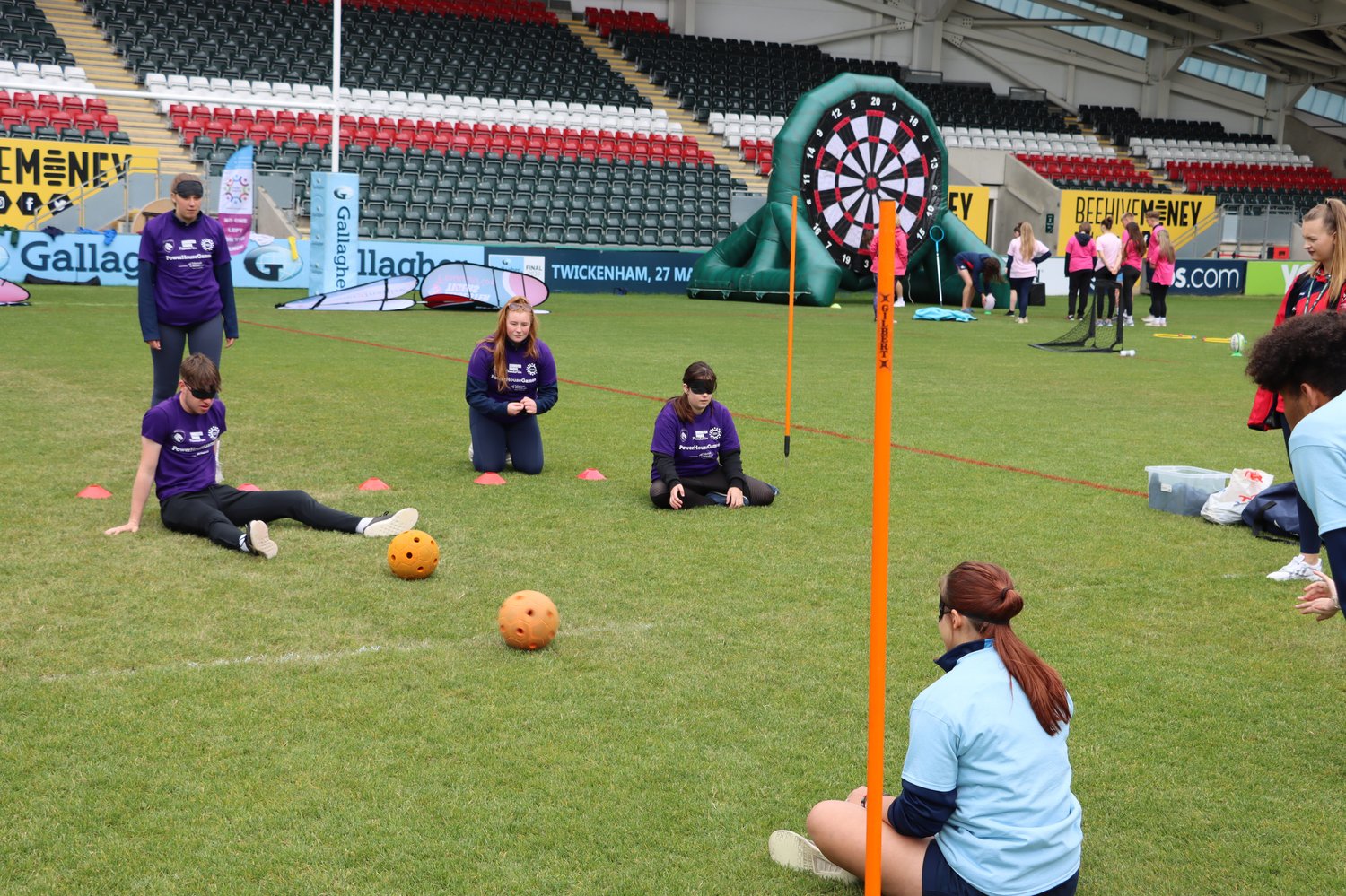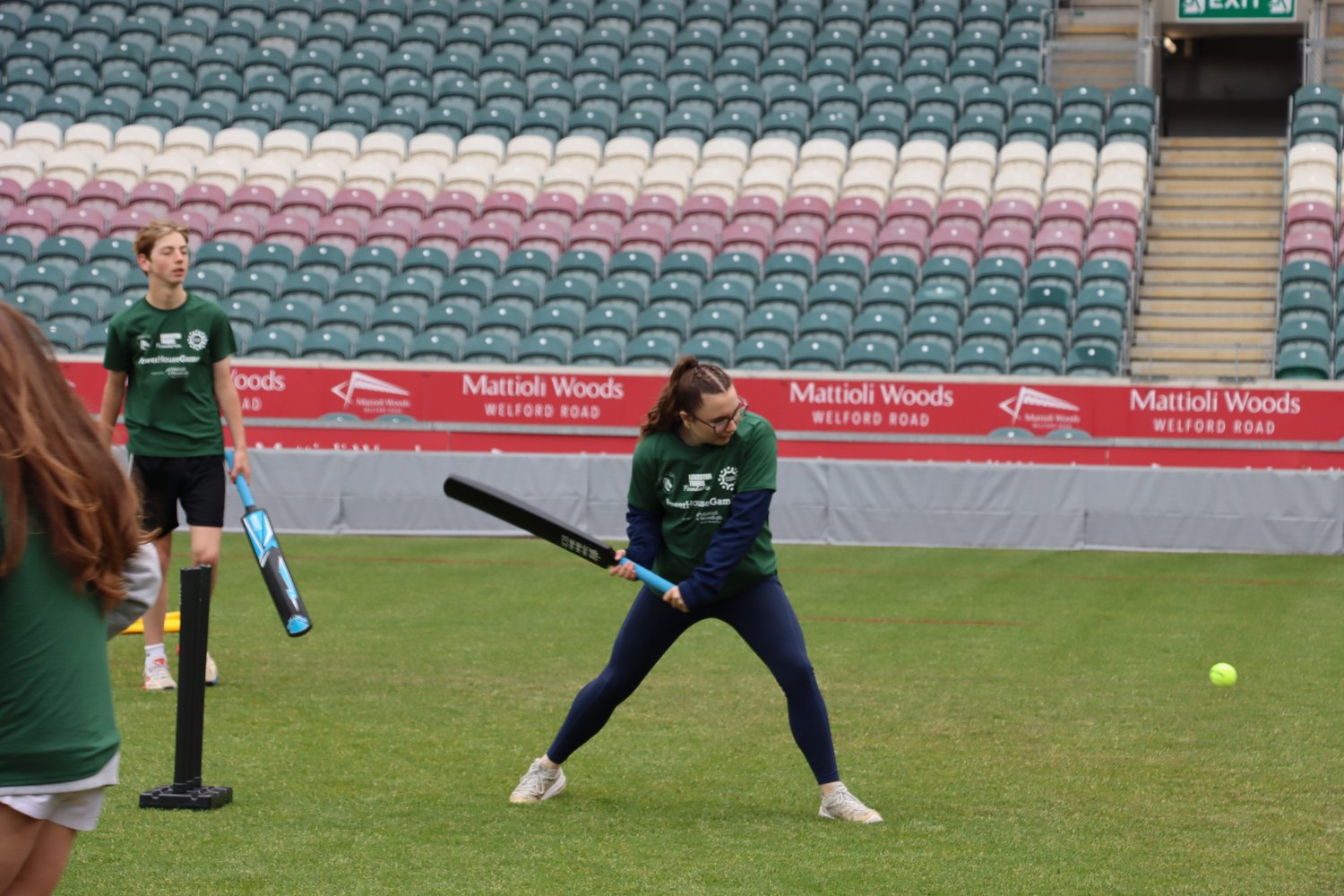 When asked about the success of the day, Sam Swift, Leicester Tigers Foundation Manager said "The Leicester Tigers Foundation are really proud to be able to once again welcome the team from Power2Inspire for the inspirational Powerhouse games. It has once again been a very special day at the MWWR stadium, seeing a collection of participants from a broad range of diversities, collectively enjoying sport and wellbeing in unison"
The day was overseen by John Willis, Event Coordinator and Founder & Chief Ambassador for Power2Inspire. When asked his thoughts how it felt to be back at Mattioli Woods Welford Road, John said "Absolutely thrilled! It shows there's real life in Powerhouse Games and people want to be involved again and again. And what an iconic stadium to be at! The attitudes of everyone have been fantastic: rule number one at Power2Inspire is to have fun and that's been the case today, lots of smiles, lots of laughter and great celebrations across all the different sports."
When asked about what the games mean to him, John added that "I was born without fully formed arms and legs and when I was little I was often just left on the bench: our overarching mantra is 'no one left on the bench'. This is all about getting everybody involved in sport, to have fun and it's just wonderful to see people playing, having fun, helping each other and supporting one another."
"Last year we were able to run 11 Powerhouse Games and this year we're aiming for 22 so we're really growing and are delighted for the support"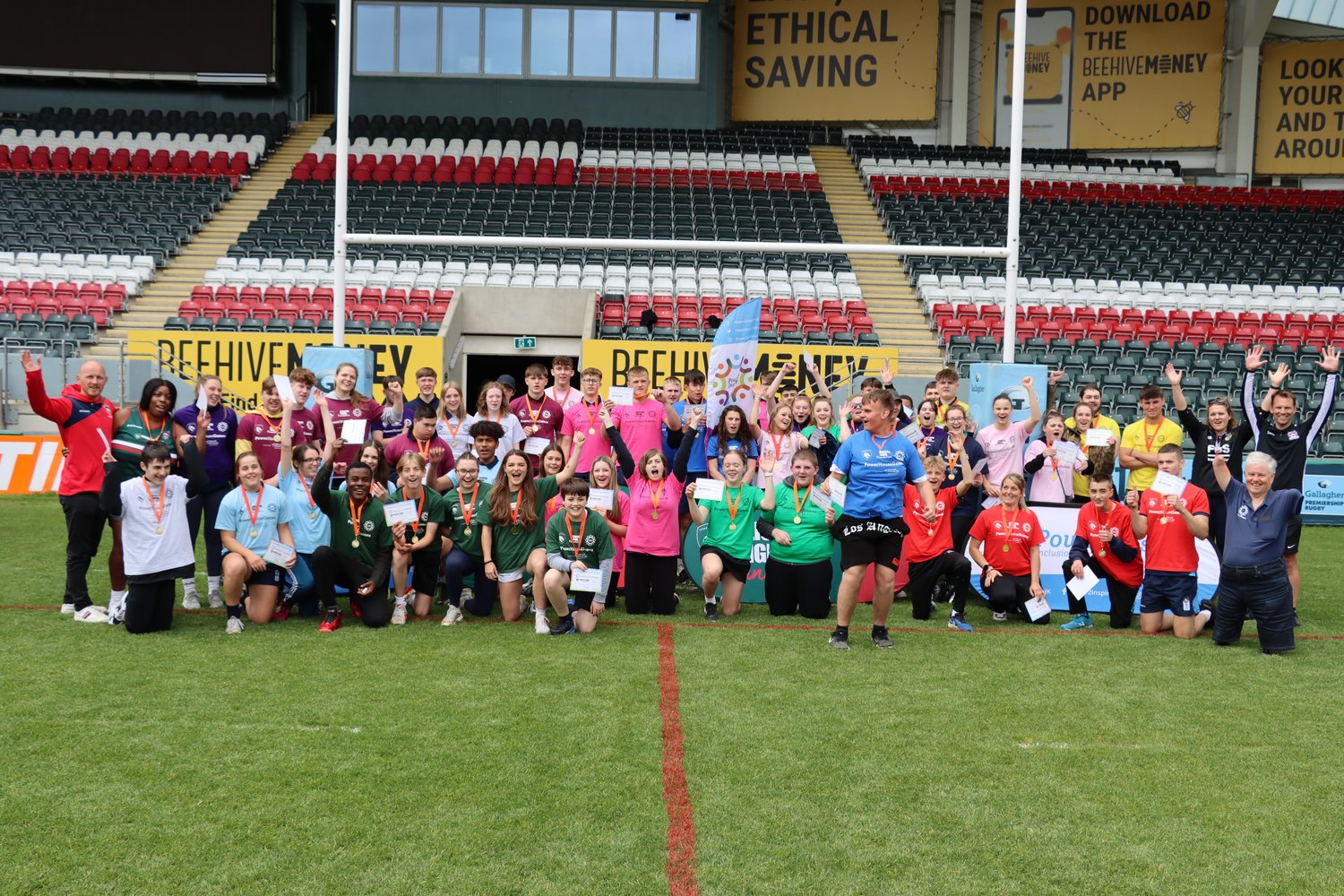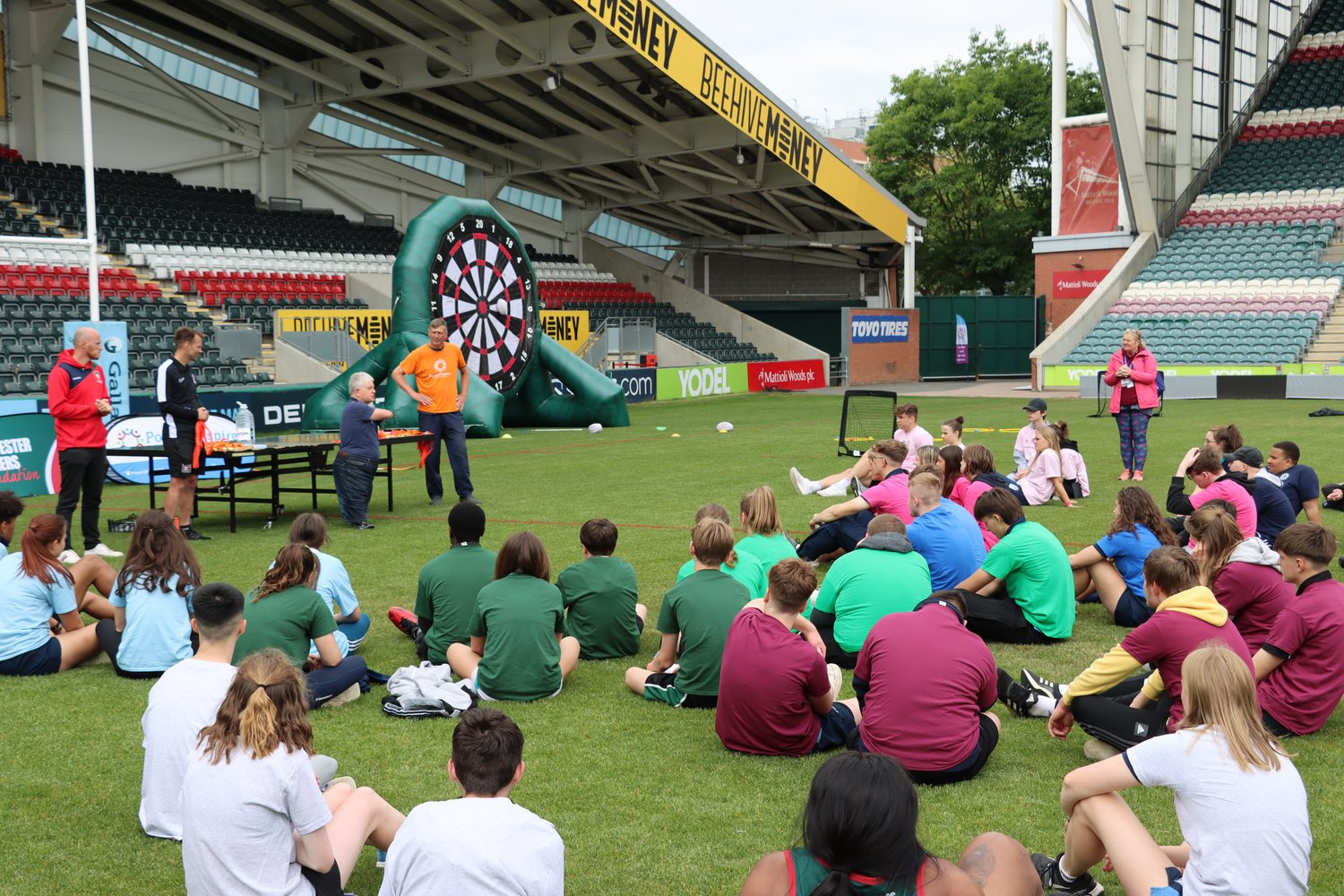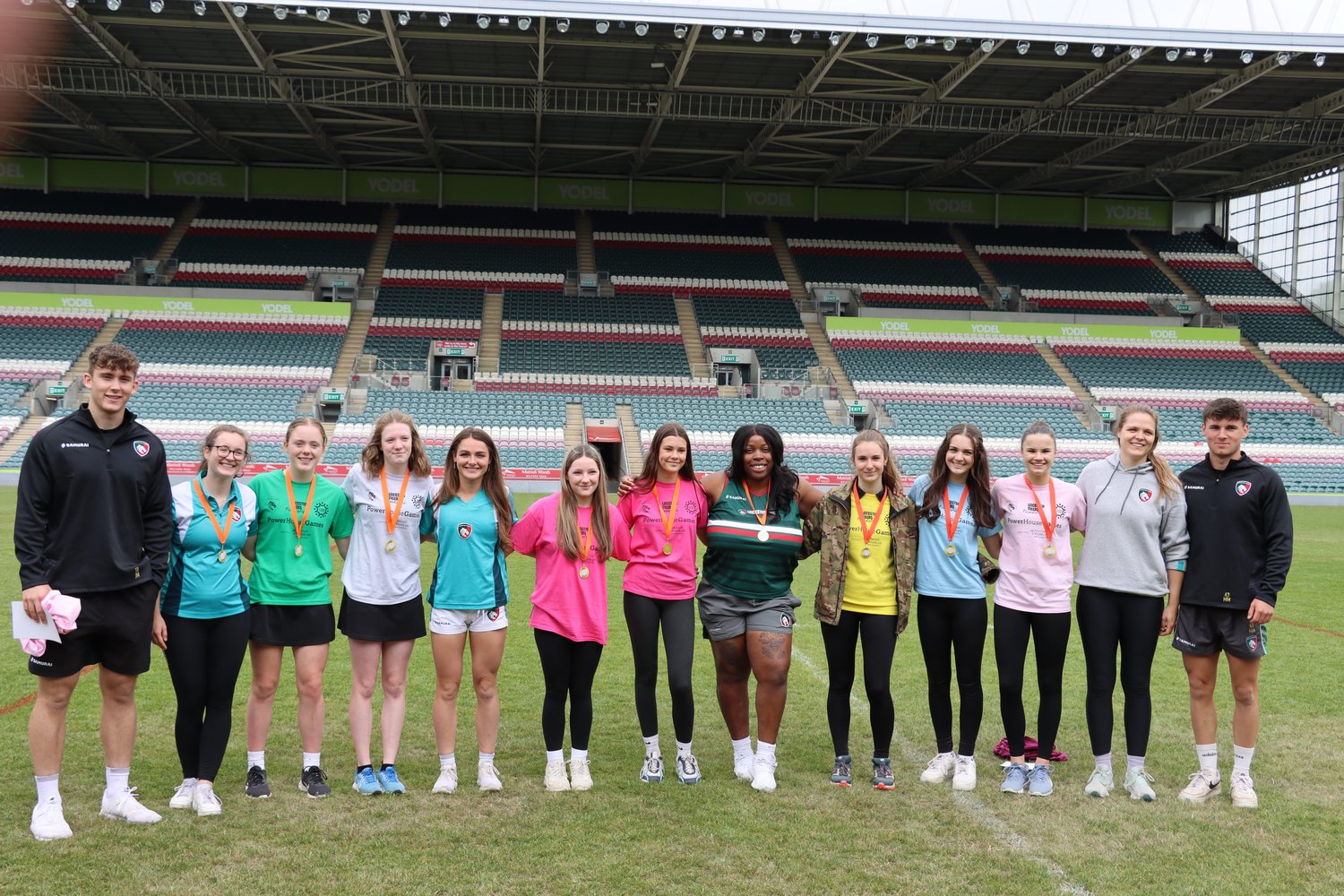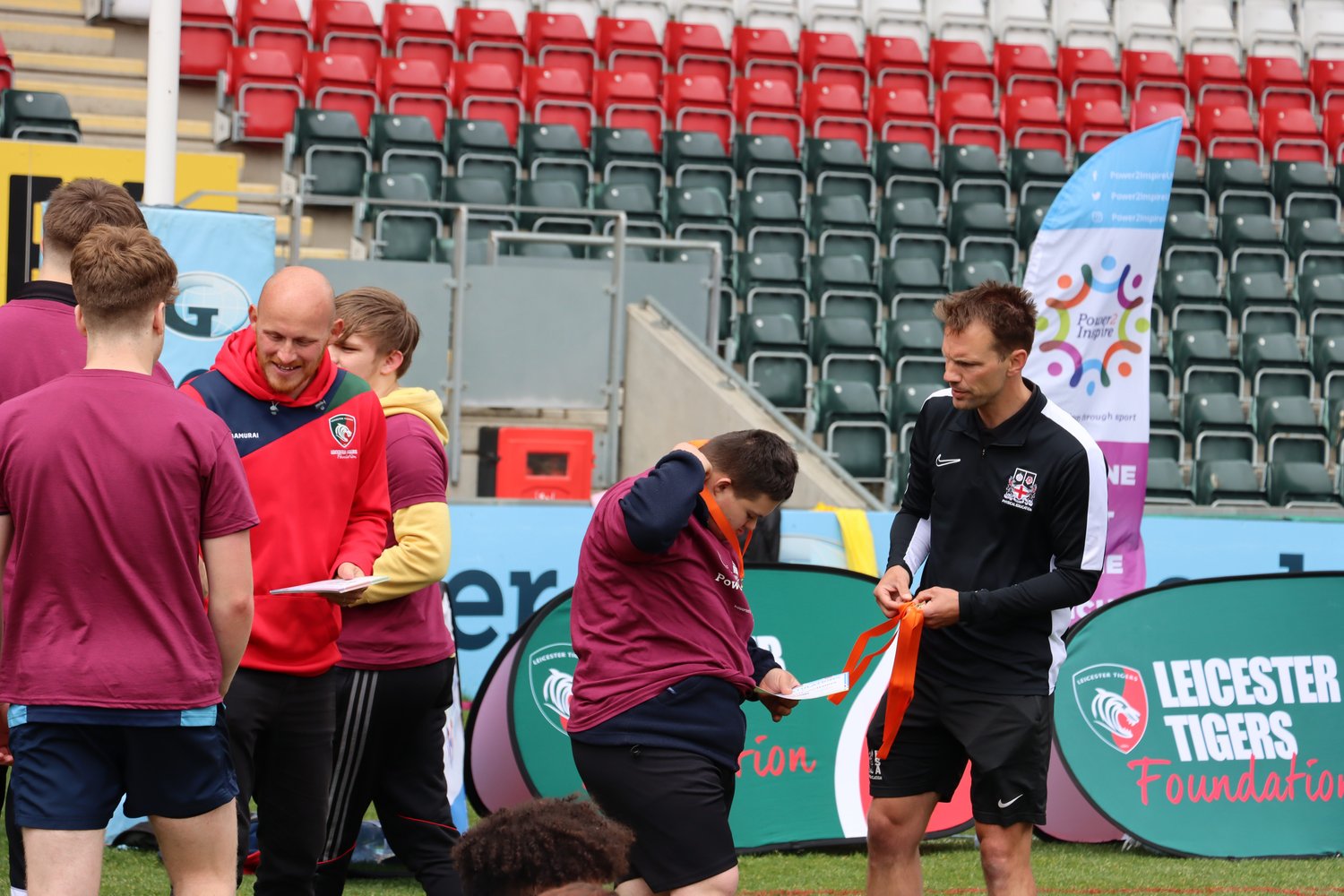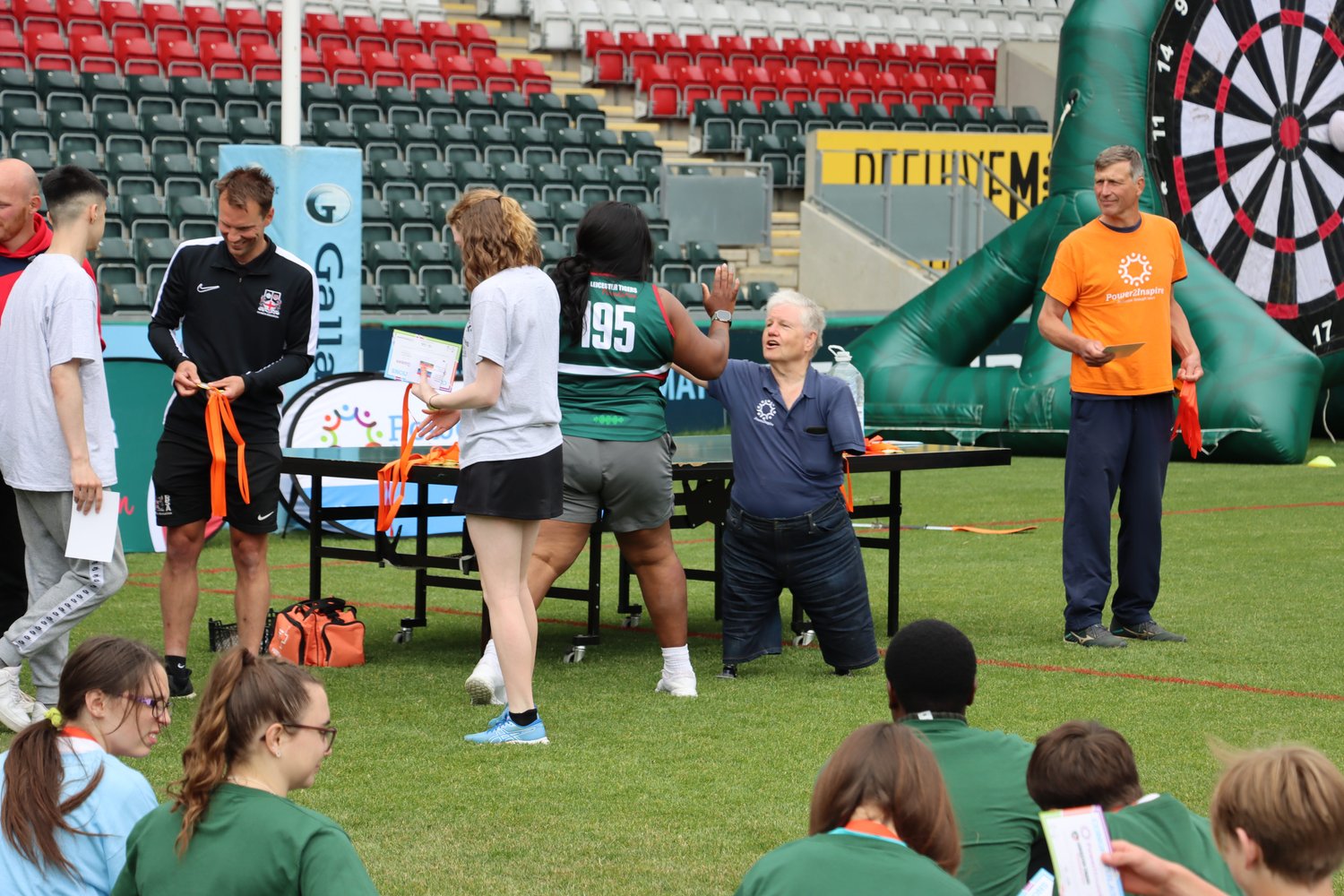 Event Lead and Power2Inspire founder John Willis will be undertaking a mammoth 108 mile kayaking journey down the Thames in order to celebrate the 10 year anniversary of the charity and to raise money for the organisation.
If you'd like to support John on his journey, you can do so via the links below: