As a contemporary of players like former Tigers back-rower Shane Jennings as well as Irish internationals Sean O'Brien and Jamie Heaslip, new Leicester recruit Jordan Coghlan is no stranger to competition for a place in a starting XV.
And, following a move to Welford Road from East Midlands neighbours Nottingham this summer, the 26-year-old says he is ready to put his hand up in an equally competitive Tigers pack.
"Every position has a number of lads wanting the jersey," he said. "There are a few boys missing [at the moment], which gives good opportunities for me and other boys to put our hands up for the start of the season, and get some good game time.
"We're all putting a hand up to make a contribution."
"It is a big deal to get a jersey on – especially at Leicester Tigers."

Jordan Coghlan
Having come through the Leinster Academy system, Coghlan helped the province win two British and Irish Cups before a move to Munster in 2015. The experience is one that has prepared the Dublin-born back-rower to battle for a starting shirt in red, white and green.
"With big clubs like Leicester – especially in the back row – there's always huge competition, and I've been involved with many clubs where that competition is huge," he continued.
"You have to train hard every day of every week to put your hand up, and that's exactly what I'm doing. I'm working hard, and I'm trying to stick my hand up anywhere around the back row."
Coghlan spent three seasons at Nottingham ahead of a switch to Leicester this summer, where he and his new squad-mates are just over six weeks into an extended pre-season schedule.
"It has been very tough, but it is just what we need to improve on last year," he added.
"We want to get it right. I've never had a pre-season like it – never done so much running, and never had a pre-season that is so full-on – but I'm really enjoying myself.
"The whole squad is putting the yards in and working hard not to have a season like last time.
"Geordan is really driving us on with the rest of the coaches and everyone is putting their work in to make sure we are ready."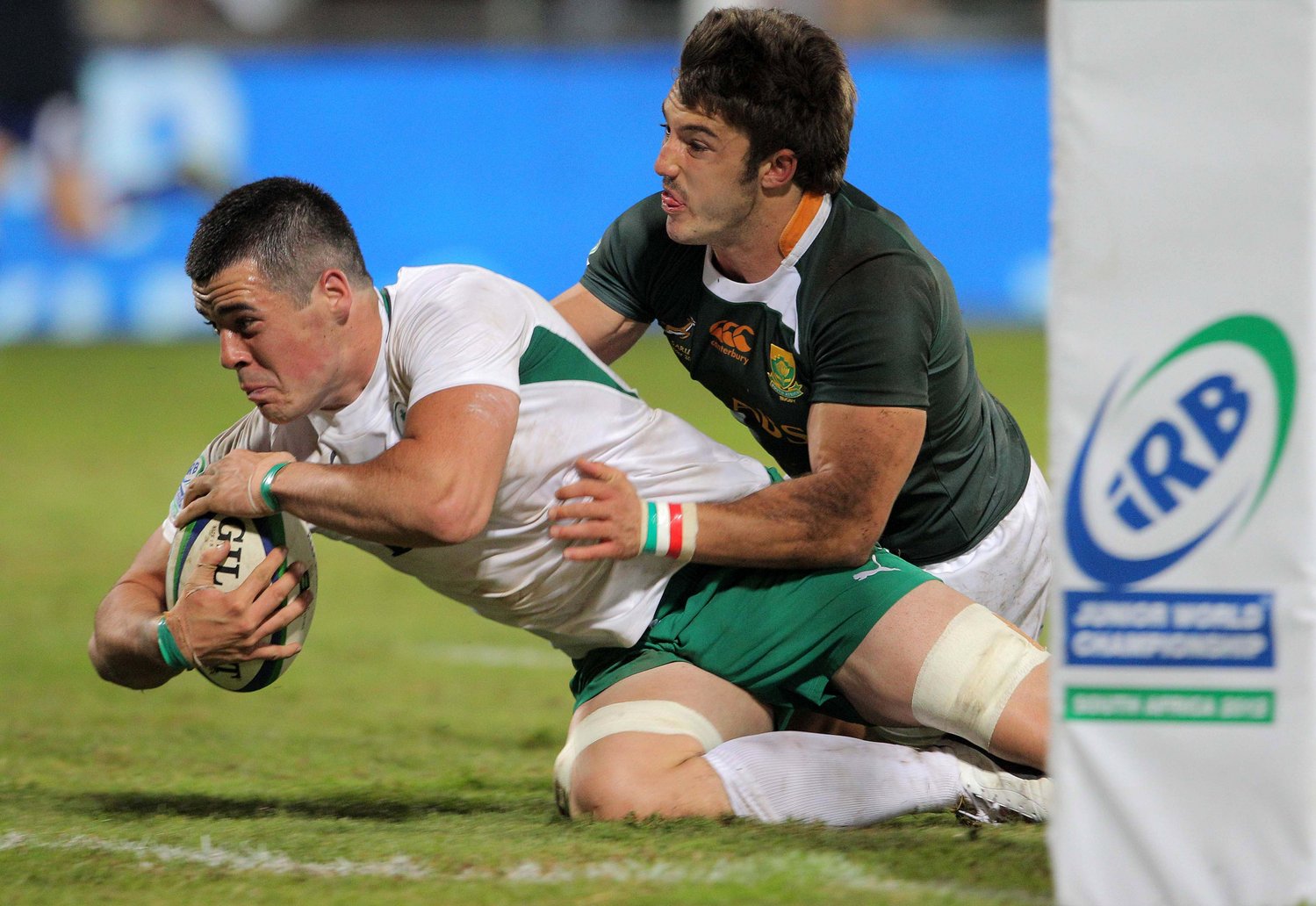 As a self-styled 'running back-rower', Coghlan admits that two seasons as a centre under then Leinster head coach Joe Schmidt has only helped improve his game.
Following a trip to the U20s World Championships in South Africa, Schmidt approached a 19-year-old Coghlan with a proposition to transfer his back row abilities into a centre berth.
"At the time, the back row at Leinster was Sean O'Brien in his prime, Jamie Heaslip, Shane Jennings was still there, you had [Kevin] McLaughlin, Rhys Ruddock – all these lads who were in their prime – so for a young guy looking past that, you're wondering where you're going to fit in, and so I grabbed the opportunity with both hands," he explained.
"I think I had two weeks' training as a centre and then I was up against a full strength Northampton team for a pre-season game, in which Noel Reid was playing for Leinster as well.
"I can't say I knew exactly what I was doing for the full 80 minutes of the game, but I wouldn't change a thing.
"Spending a year-and-a-half as a centre has helped me develop a different skillset and mindset, and has only improved me as a back row player."
And while playing most of his rugby at Nottingham in the No8 shirt, Coghlan is keen to show his skills across the back row, should he be called upon to do a job on either side of the scrum.
"I'm definitely a running back-rower, and fairly abrasive," he added. "I certainly like having ball in hand, but at the same time, I've played a lot of my rugby at seven as well, so I do like getting down and gritty as well.
"Wherever I play, it is a big deal to get a jersey on – especially at Leicester Tigers."