Leicester Tigers forward Calum Green says no-one at the club has been left unsure of what is required when the Gallagher Premiership season resumes later this month.
Since the squad's last game in early March, the club has welcomed a new head coach in the form of Steve Borthwick as well as a group of new players.
And straight-talking Green described the clarity afforded by Borthwick as key to the new-look Leicester.
"Steve has come in and he's been very clear on everything," he said. "Everything is set out in front of us and there's nothing where you think 'I'm not quite sure about this'.
"He's very direct and simple in his messages. He knows the game inside out and he doesn't leave the players wondering what he wants.
"We've got absolute clarity. We know what's expected of us in every situation.
"As players, we know exactly what we're being held accountable for."
The 30-year-old forward was also keen to draw a line in the sand on the past ahead of the campaign's return.
Green continued: "I think we all know that what happened last season, and the start of the season wasn't good enough.
"We're very proud about what we've done at the club in the past, we've had massive success, but we can't keep looking back.
"We have to build our own culture, take the good things from the past, but add in what we bring as a squad now.
"It all started with the first meeting that Steve did. We went down to Welford Road, we all sat in the stand and he made it very clear what he wanted from us and what he was going to bring to Leicester as well.
"Because it's not all one way, it's not all [just] about what the players are going to bring, I think the coaches are going to bring a lot as well."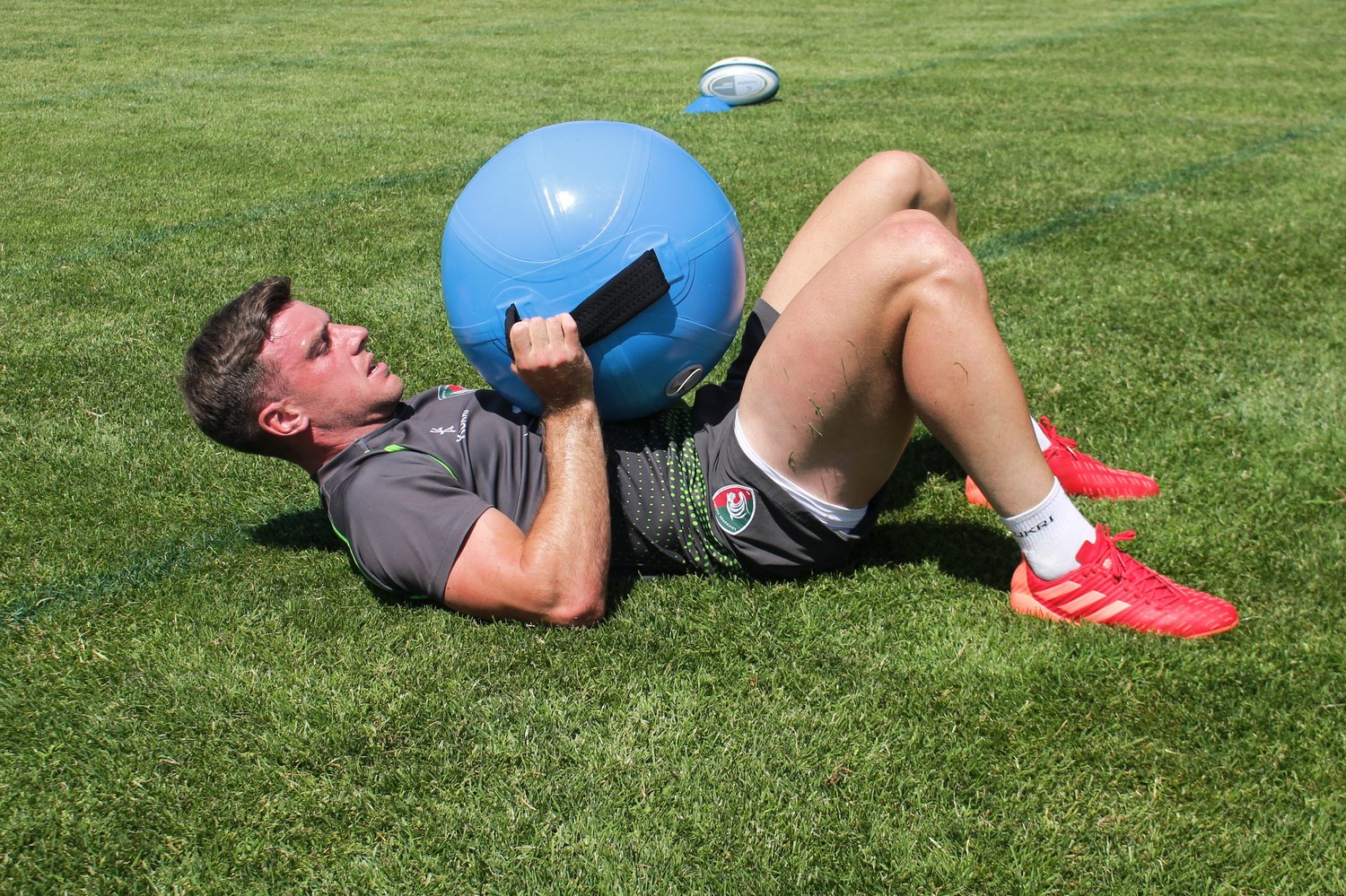 Aled Walters, the club's head of physical performance, is another new arrival making a big impact at Oval Park.
"He's a good character, a good bloke," Green smiled. "Sometimes when a [new] S&C comes in it's just 'run', and after you do that for four or six weeks it becomes a little bit repetitive and a little bit boring, but he's mixing it up.
"He's brought in these bags – he calls them aqua bags – which are basically a ball filled with water and it's all about focusing on keeping your core stable.
"When we first used them some of the boys might have thought 'This is going to be easy' but it's not. After you do a lot of reps, it's tough.
"We'll do squats with them and your legs are absolutely dying. They might not look that tough, but after a while you grow to hate them … it's all good fun."
But Green wouldn't want it any other way.
"We've all made a choice to be here," he said. "Every player who is here has made a choice.
"The coaches expect every one of us to work hard and enjoy what we're building."