Primary school pupils from across the Harborough district of Leicestershire have taken part in the second The Nottingham Tag Rugby festival of the year.
Hosted at Market Harborough RFC, seven primary schools enjoyed a day of rugby participating in a round-robin tournament celebrating the finale of a six-week school programme.
Teams from Foxton, Great Bowden, Husbands Bosworth, Little Bowden, Lubenham, St Andrew's and St Joseph's primary schools took part in the second tag rugby festival of this school year, with the first festival of the season taking place at Melton Mowbray RFC back in September.
The programme, which is currently in its fourth year, is funded by The Nottingham Building Society and has been delivered to more than 7,000 pupils across Leicester and Leicestershire.
Each team played against one another before a presentation with Tigers coaches and representatives from The Nottingham.
Seven year old Jacob Tyrrell from Little Bowden primary school also took home a special NBS rugby ball, as he was chosen as the 'Magic Moment' winner. Recognising rugby values, Jacob volunteered to play for another team when they were a player down, showing real sportsmanship.
Each pupil also took home a goodie bag and The Nottingham branded Tag Rugby t-shirts.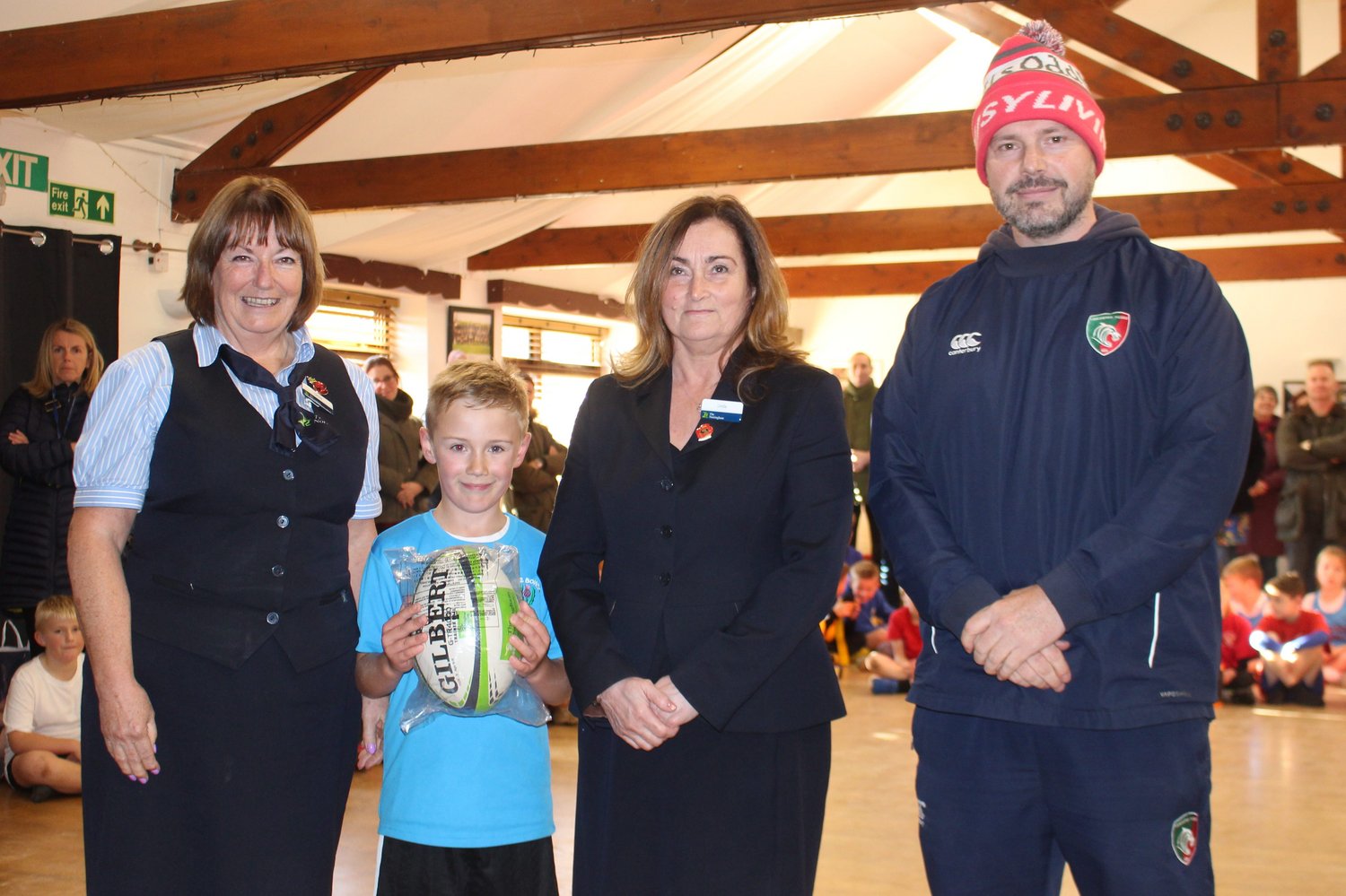 Alan Eathorne, headteacher at Husbands Bosworth primary school said: "We've been involved with the tag rugby programme for a number of seasons now and every year the kids enjoy it more and more. The Tigers coaches that come out and deliver the sessions are excellent and really get the kids engaged with trying a new sport."
Emma Moss, a teaching assistant at Great Bowden Academy, added:
The kids have been so excited for the festival and have really learnt a lot from the sessions over the six weeks. Things like teamwork, basic rugby skills and not being afraid to have a go at something new."
Lynda Carnihan and Linda Milligan from The Nottingham's Market Harborough branch presented Jacob with his Magic Moments prize and added: "It's been a fantastic day. The kids looked like they have really enjoyed themselves. We're both from the area and know all about the region's strong rugby background so it's great to see the programme actively giving back to the community."
Find out how your school can get involved by clicking the link below or email Pete Talbot at [email protected]