Handré Pollard will become a Leicester Tigers player next season.
It's official.
After a week of rumours, #AnnouncePollard tweets and private messages to the club's social media accounts asking for confirmation – while promising not to tell anybody (you know who you are) – the club confirmed the news on Tuesday afternoon.
A World Cup winner, Rugby Championship champ, British & Irish Lions tamer and Challenge Cup holder, the 27-year-old will call Leicester home from July 1, 2022.
He won't be the first South African fly-half to set up camp in the East Midlands either.
Following the announcement, there were plenty of Tigers faithful recalling a fellow 'Bok to have walked the path Pollard will now take.
Joel Stransky, and his boot, led South Africa to their first World Cup. Pollard, and his, led the Springboks to their third and most recent.
Their careers then led them to Leicester Tigers.
But, why Leicester Tigers?
After putting pen to paper with the Premiership club, Pollard dialled in for a honest, open and fascinating chat with LeicesterTigers.com to discuss the news.
LeicesterTigers.com [LT]: Let's start with a blunt question Handré. You must have had a few offers for your next contract, in a few places around the world, why Leicester Tigers?
Handré Pollard [HP]: Look, there is no bull sh**ting around this, there are bigger deals on the table. I've made this decision to work with Steve [Borthwick] and to be a part of an unreal, great club at Leicester Tigers which has such a great history in rugby.
That's what excites me, being a part of what is happening at this club under Steve and I know I need to make sure that doesn't go over the top because I have still got seven months in Montpellier, which I am looking forward to and finishing strongly at the club.
LT: A blunt reply, thank you. So, be honest, what do you know about Leicester Tigers?
HP: I don't confess to know the whole history, not at all. I am looking forward to learning more. But this is a club that is so well renowned.
Everybody I have spoken to about playing there, for Tigers or an away team, it's the one stadium they always say is on another level.
I was watching the game last weekend and that vibe, through the TV, it was so electrifying and truly amazing. It gave me goose bumps knowing I would be there next season.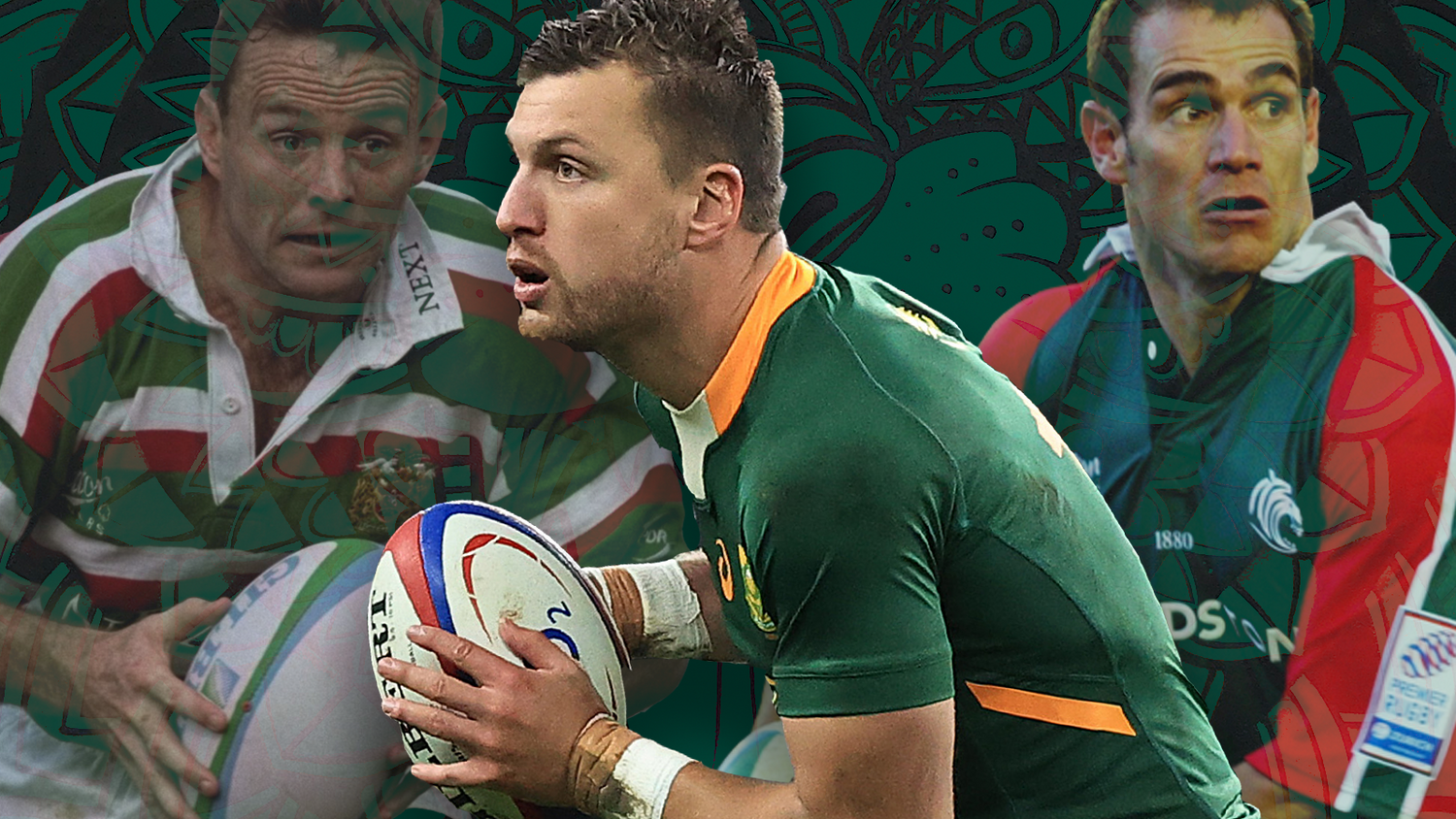 LT: You mentioned Steve Borthwick, can you tell us more about why working with him was a factor?
HP: Yeah, look, he has a very clear vision for what he wants and what he expects. I want that.
There is no bull sh*t with him. I respect that.
He is straight up and that's what I love about a head coach, straight in your face – whether you like it or not – and I want that, I respect that.
LT: While we are aware of ever over-complimenting Aled Walters, just in case he reads it, we can't not ask about whether linking up with him again was a factor for you?
HP: [Laughing] I won't praise him too much then!
LT: Thank you, moving on then Hand… [interrupted]
HP: No, I must! Of course, it was. No question.
Aled [Walters] was a big factor for me coming to you, he is world class. He looks after people and prepares you to be in the best shape of your life. That excites me too, to work with Aled again.
I only had two years with him at the Springboks and, when he left I was quite sad, so to be able to work with him again is massive for me. I can't wait.
LT: That's enough on Aled… he isn't the only friendly face for you at Oval Park. You have played with a handful of guys here; can you tell us about that and the role they played?
HP: I played with Hanro [Liebenberg], Marco [van Staden] and Eli [Snyman] at the Bulls, and Jasper Wiese, and of course Marco too, with the Springboks. I also played with Nemani [Nadolo] at Montpellier.
It's going to be great to connect with all of those guys again.
LT: And, did they play a part in the decision?
HP: Definitely. I spoke to them when it started to become an option to come to Tigers.
I actually caught up with Hanro recently, after we played England at Twickenham, and he was honest and explained to me why it is a great club, a great place to be and told me that I will love every moment there.
It's great going to a great club like Tigers but knowing there are great people there and good mates, that's a cherry on top.
LT: You have come up against a few of your soon-to-be team-mates in club rugby but, more so, in international rugby. What are your thoughts on this group you will become a part of next season?
HP: I have, yes, and it will be great to be on their team now.
Steve has re-shaped the squad so well in just a year and a half. He has signed so well and there are proper rugby players in Leicester.
It is a really good mix of experience and some great youth coming through in Leicester and you need to have them both to be successful.
LT: Where do you sit in that mix?
HP: I'm 27, I think I am in my prime years as a fly-half and I am excited to join Leicester Tigers, be a part of this great group of players at a special club and challenge myself, test my limits and be the very best I can be for the team.
To play with older, experienced guys is great because you can always learn from them, on and off the field.
But then, look at a guy like Freddie Steward, what a gem. For me, I am privileged to be a part of his career and his journey now; I want to help out where I can but also to be able to learn from a player of his standard.
And I must say, I also know there are big shoes to fill, George Ford has been great for the club and is a world class player and I am sure it is hard to see him go. But, it creates my opportunity and I cannot wait.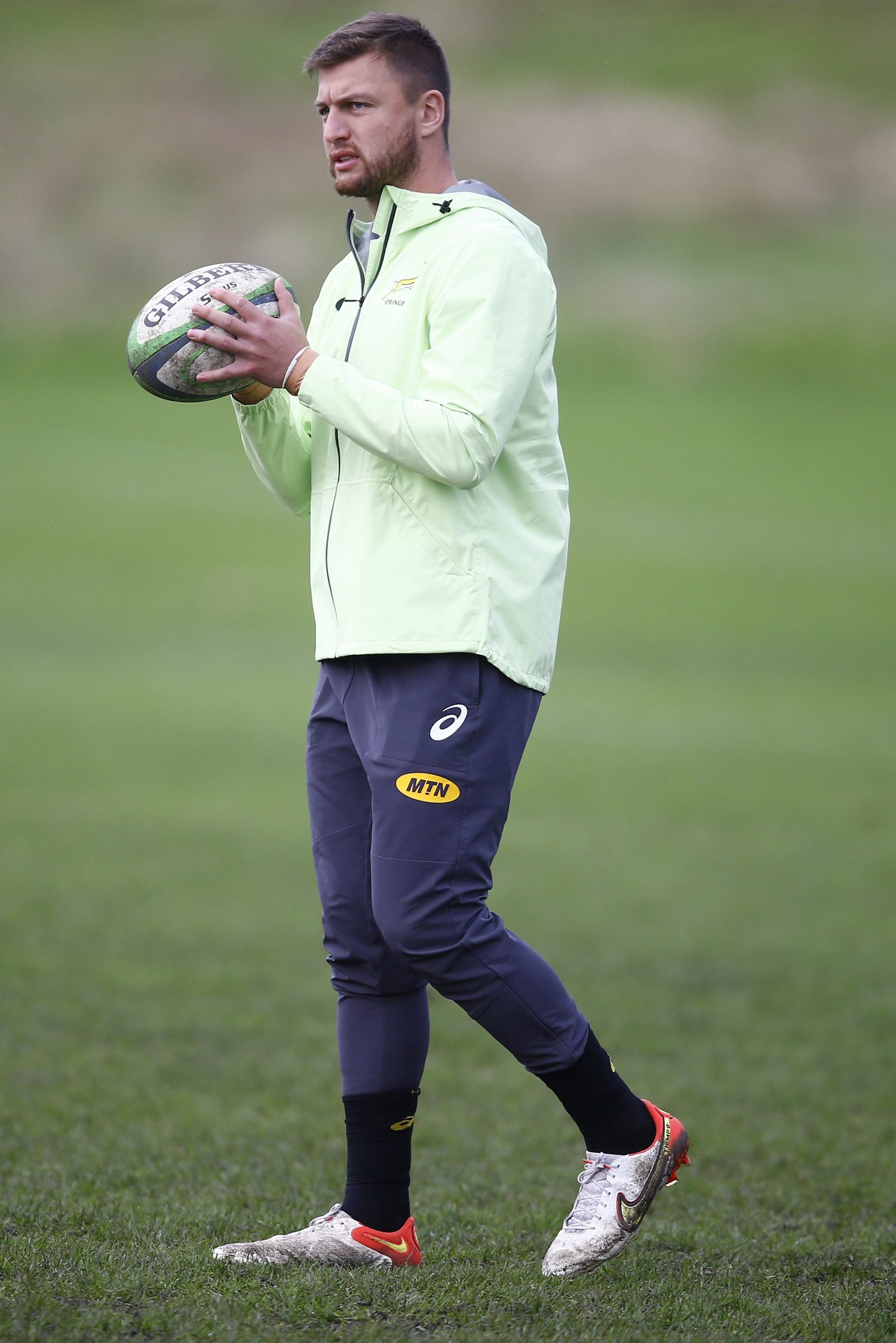 LT: On the field, in rugby-terms, what excites you most?
HP: The challenge of trying to outsmart your opponents with a game plan and discipline is what excites me, because that's the way I was brought up with my rugby in Pretoria and South Africa.
Super Rugby is a fast paced, open style of rugby and France was on another level with space and playing what you see, which is fine, but I wasn't brought up that way; I played for the Bulls and Springboks, where it is quite structured and about out-smarting your opponent in terms of tactics and not just one guys brilliance.
LT: You told us the why it was Leicester Tigers to start this chat. To finish it, can you tell me the what it is for you about this decision?
HP: Whenever you go into a new set-up there is a lot of new stuff to learn and experience, of course, but for me it's about the challenge. The challenge excites me and for me, that's growth. The challenge you put yourself in.
Some people stay in the same place their whole careers and that's fine but, for me, to be able to experience new places, new cultures, that is what is going to help me grow, help me reach my full potential.
The club is going brilliantly at the moment and so I know there is an expectation to continue that, to keep getting better because it's easy to get up the top but much harder to stay there.
LT: See you in 2022, Handré!
HP: I'm excited. See you then!